Since 2019, no active recruitment happened in the Indian armed forces for three consecutive years. The Indian Government cited the COVID-19 pandemic for having to cancel or postpone the selection process. During this period, around 50000 to 60000 soldiers retired every year; which led to an acute shortage of army personnel in all the three forces. This prompted Indian Government to introduce the Agnipath scheme and recruit soldiers who would be called Agniveers.
It is being seen as a gateway for youth who come from the society's downtrodden sections by encouraging them to join the forces, as it is a widespread belief that rich and upper middle class families do not usually encourage their children to join the armed forces, maybe barring those who have a family tradition of serving the forces. 
Politicians of India's opposition have made their disdain apparent about Agnipath. There has been criticism about the fact that the scheme does not have a long tenure, there is no pension, and other benefits which are there in the old system. Well, many Indian government jobs don't pay pension or gratuity, so why is Agnipath being singled out? A section of individuals aspiring to join the Armed Forces were disappointed with the criteria and rules of the Agnipath scheme. The main causes of concern were the short duration of the service, and after retiring many of them would be dismissed as 'Ineligible' to serve in the Indian armed forces under the new rules.
Supporters of the scheme say it will help address the issue of unemployment to a large extent. Definitely, the intake of the Agniveers will balance out that weightage and ensure that the forces are not deficient or depleted in our manpower at any stage. The one major shortcoming though is the short period of appointment. After discharge what will be the future of these young boys and girls who had a career as an Agniveer? The Indian Government has assured that it has taken many steps in this regard and directed various ministries and departments to help Agniveers get employment after their service ends. It is also hopeful that the Agniveers will work and get well with the traditional army, as it will be a blend of two kinds of soldiers, those who have more experience and those who have lesser experience.  
Four years of training is as good as being undertrained, say many veterans. They would not be able to handle and use various sophisticated ordnance and ammunition. Also, they would not be capable of functioning in artillery regiments and battalions. Regular soldiers may always be reluctant before trusting Agniveers, when it will come to tackling real time challenges. 
The Indian National Congress did 20 press conferences in 20 Indian states to oppose Agnipath, claiming the scheme is a big fraud with the youth of India. Though the Government has made some changes in the scheme, that isn't enough, they claim. Half of India's defence budget goes in pension and salary, and the Government will definitely save a good deal of money in this. Critics of the scheme say that the scheme is going to worsen things, as it is a compromise on quality. Further, there will be two sections in the Armed Forces – Agniveers and the standard Armymen, which may disrupt the equilibrium of functioning. All Agniveers will not get entry into the normal army. In such a scenario, it could be difficult to maintain discipline and worth. Every year almost 80000 admissions happen in the armed forces, but now the average number has become 50000. The Government is assuring that every year it will recruit 46000 Agniveers. However only, 25% of them will get permanency after 2026, meaning just 12500. So at this rate, in 15 years 6 lakh jobs are going to lessen. 
"What after 4 years? Gatekeepers outside BJP offices?" asked Sachin Sawant, a Senior Congress leader. It is notable that those who have worked in the army for 15-20 years, out of them 569404 ex servicemen registered for government as well as private jobs, but only 14155 got some employment. This is lesser than 2.5 % of the entire lot. What kind of jobs will be given to Agniveers who will just be Class 10th passouts? The Indian Government as well as the state governments has rolled out many initiatives to employ retired Agniveers and, the corporate world has also assured that it will create adequate opportunities for retired Agniveers.
Pankaj Kumar, Senior Aam Aadmi Party leader points out 5 flaws in the scheme. First is the 'contractualization' of the armed forces scheme which has ruined the dreams of young aspirants. An ill- motivated solider is definitely an avoidable proposition. In this scheme, a jawan will always be contemplating his career moves or wondering how his family will survive after his tenure is over. Secondly, the scheme has overlooked the issues of inadequate skilling. Third, the Central government financial obligation towards the defence pension bill must not be offset by sacrificing the job security of the jawans. Fourth is that we cannot shy away from the responsibility of giving those who protect our borders a life of dignity. The scheme works against regimental honor and rides the quality of soldiers. Fifth, a consultative exercise must have been followed, after running a pilot scheme. "Experimental schemes like Agnipath should not be imposed in mass," said Kumar.
To justify its decision the Indian Government gave the example of other countries, like Israel, who have short term recruitment schemes in their armed forces, but one must know that there's a huge difference in the population of India and Israel. Experts say that at present, the privileges for ex-servicemen of the armed forces (Army, Navy and Air-Force) comes with a diverse set of conditions, as most of them retire between the ages of 35 and 40. Keeping this in mind, firstly the current quota for Agniveers has to be higher than the ex-servicemen quota. Secondly, it must be specified what kind of jobs are they going to be offered.
 There is a strong feeling among many experts that, if young and trained military manpower is released in a short time span and not absorbed, it could prove to be detrimental for society, as they may end up joining insurgents or terror outfits. 
But, the fact of the matter is that India needs more soldiers. Even the previous system of recruitment would be having its flaws. When there is a war, the Americans do not come out in the open and fight their enemy. Their armies fight with their weapons sitting behind the bunkers. The Indian Army needs better weaponry, so that they can sit behind the bunkers and fight the enemy. It is wrong to keep going on about old tradition. The system needs to change and people must understand that. In the form of Agniveers, the country will get a much wider base of trained army people. They can retire early; they will be educated and more disciplined. The Government will not have to look after them for their whole life. The profile will be youthful; this is what is needed to fight on the borders, in sub zero temperatures.
The country can be strong only if the army is strong. To fight a war a country needs good weaponry and infrastructure and for that more money is needed. Today, the Government has the burden of pension which keeps bulging every year. Also, the life expectancy of people has increased. So, can the traditional forces and Agniveers co-exist, as their training patterns and conditioning seem to be very different? Will it turn out to be a benefitting proposition for India's youth or are the opposition and critics right about the scheme? Well, as the recruits are trained and take up their duties such questions can be answered, but it does seem to be a promising scheme on paper, to induct the youth of the country into the three armed forces.
The views and opinions expressed in this article are those of the author.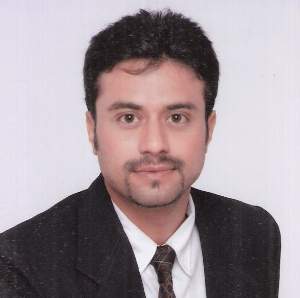 Shaumik Samar Ghosh is an author, journalist and columnist currently based in India.