In the recently held Regional Comprehensive Economic Partnership (RCEP) Summit in Thailand, India decided to pull out and not to go ahead in finalizing the trade deal. Indian Prime Minister Narendra Modi expressed the nature of the deal that would affect India's domestic agricultural & its allied sectors like dairy farmers, small scale industries and Industrial sectors. It is understood that lowering and elimination of tariffs to 90 percent would take a hit on India's domestic economy. It was also seen to be detrimental to India's 'Make in India' initiative. The restrictive conditions imposed, combined with China's economic clout in the RCEP trade bloc put the final nail on negotiation coffin. The losses outweigh the gains for India in the China led economic pivot called RCEP. To have given into the RCEP deal would have seen India to animate with the prospect of conceding space to China to further its economic and strategic ambitions in the region. 
Much is spoken about RCEP deal but very less about India-China Strategic Economic Dialogue (SED). It is of significance to India. The sixth India-China Strategic Economic Dialogue (SED) was held in New Delhi in September 2019. Set up between erstwhile Planning Commission and the National Development and Reform Commission (NDRC), China during the visit of Chinese Prime Minister Wen Jiabao to India in December 2010, the SED has since then served as an effective mechanism for enhancing bilateral practical cooperation. NITI Aayog after its formation has taken the Dialogue forward giving it a greater momentum. The Dialogue comprises of round table meetings of Joint Working Groups (JWG) on "Infrastructure, Energy, High-Tech, Resource Conservation, Pharmaceuticals and Policy coordination" followed by technical site visits and closed door Government 2 Government meetings. Senior representatives from policy making, industry and academia participated in the Dialogue from both sides.
The 'Most Favoured Nation' status was awarded by both the countries in the year 1984 by entering into a trade agreement. However, bilateral trade relations saw an upward curve only in the year 1992. Subsequently both India signed the 'Double Taxation Avoidance Agreement' with China in the year 1994, with last amendment in November 2018 agreed by both the countries. The year 2003 India and China agreed to offer 'Trade Preferences' under the 'Bangkok Agreement' including opening 'Silk Route' for cross border trade and commerce. 
Imbalanced Nature of Economic Ties
At present China's GDP is around five times greater than that of India, while GDP in nominal terms of India and China was almost equal in the year 1987. In terms of Purchasing Power Parity (PPP) at exchange rate basis China crossed the one trillion size of its economy in 1998 while India could achieve this economic feat only in 2007, nine years later than China. 
Coming to contemporary times while China is India's largest trading partner, India is in the top ten among China's trading partners. This shows India has less to offer than what China trades with India. Further, economic data portrays imbalance in trade favouring China. India's cause of concern is the trade deficit. In 2018, according to Chinese official data, trade deficit climbed to $57.86 billion from $51.72 billion in 2017. It expresses one, India's lack of ability to compete with Chinese goods and two, China's non reciprocity in opening of markets to India and restrictive policies that denies India's access to Chinese markets for trade. This significant trade imbalance, issues in market access, mutual suspicions and security considerations have maintained as a hindrance to express the true potential of bilateral trade between the two countries. 
The Chinese export basket to India includes electronic and electrical equipment, organic chemicals, plastics, fertilizers, manufactured goods, power equipment etc. 
India's export basket to China comprises of raw materials and resource based items such as cotton, iron ore, coffee, tea, mate and spices. Imports of fertilisers from China showed a sharp increase of 233.17% to reach $512.39 million in January-May, 2019. India remained the largest export destination for Chinese fertilizers. India is still the second largest exporter of diamonds to China amounting to $808.55 million with a share of 24.63%, after South Africa. India was the second largest exporter of salt; sulphur, earths and stone, plastering materials, lime and cement to China amounting to $419.75 million with 12.54% market share.
Globally India enjoys a 'Competitive Advantage' in 'Pharmaceuticals', where India holds around 20 percent of global generic drug production.  India faces difficulty to penetrate Chinese markets due to restrictions imposed by China by denying market access.  
Apart from trade and commerce, China has failed to live up to expectations that it promised to India. In 2014 during Xi Jingping visit to India, China guaranteed an investment of around USD 20 billion in India over the five year period by investing in India's manufacturing sector such as setting up of industrial parks. It was considered as a positive move by China to reduce India's trade deficit. However, it failed to see the light of the day. Although Chinese private investments were made in Indian start-ups in sectors such as 'Technology and E-commerce' it is a Chinese strategic move to leverage its strength in Indian critical sectors.  India received USD 1.81 billion foreign direct investment from China during April 2014 to March 2019. The sectors which received maximum inflows from China during the period include automobile industry (USD 876.73 million), electrical equipment (USD 152.5 million) and services sector (USD 127 million). 
Challenges in & Projections into the Future
Indian companies face China's protectionist policies, a deliberate hindrance. They hinder the Indian investments to enter the Chinese markets. India faces a 'Competitive Advantage' in sectors like IT, Agricultural Technology, Pharmaceuticals. Indian pharmaceuticals companies that already do business in China have voiced their grievances of hyperactive regulatory practices. Reciprocity of China in making investments in India can help bridge the trade deficit to a certain extent and keep issues in manageable extent. China has to be sensitive to Indian concerns. 
The time is disposed and ranged to do business in China with China's reorientation of its economy from 'Export led growth' model to 'Internal Demand led growth' model. It can be translated to strengthen India–China economic partnership which can create a harmonious interdependence. It can even reduce mutual suspicions and enhance mutual trust. 
India's ambitious 'Make in India' initiative by Prime Minister Narendra Modi envisions India to move up the industrial hierarchy and strengthen India's industrial ladder. Given China's model to move up the value chain with respect to its manufacturing sector, a stronger economic ties between both the countries can complement and supplement each other's growth trajectory. 
China must walk its talk in its commitment of investments in India. Chinese investments in Indian firms can provide much needed capital to the latter while the former stand to benefit by attainment of capacity building and technological capacity considering India's 'Comparative Advantage' in sectors such as IT, Legal Consulting, Accounting & Supportive Services and Marketing Services. 
While geopolitical deliberations continue to be non–supportive of Indian concerns given India's boycott of China's second 'Belt and Road Initiative Forum' held in Beijing. The BRI dubbed as 21st century Silk Route has serious concerns and repercussions globally and India's serious concerns among others include violating India's 'sovereignty and territorial tntegrity' by passing through its 'China's Pakistan Occupied Kashmir Economic Corridor' (CPoKEC).
Challenges such as trade imbalance and deficits, market access disputes, restrictive regulatory economic environment are low hanging fruits which China can take up and address to alleviate India's concerns. By creating economic opportunities for India will intangibly benefit China too in the longer run. Bearing in mind all the above considerations can create an atmosphere of buoyancy upon which trust and confidence can blossom. It can lead to further collaborations that can further promote and cement the existing relations between India and China.
Image credit: Prime Minister's Office, Government of India [GODL-India], via Wikimedia Commons
The views and opinions expressed in this article are those of the author and do not necessarily reflect the official policy or position of The Geopolitics.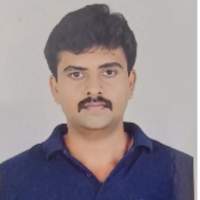 The author is a Ph.D. scholar and a Senior Research Officer at the Chennai Centre for China Studies, a think tank researching on China offering peninsular perspective. His areas of interests include Russia–China Relations, China's Foreign Policy, Security and Strategic Studies.