Japan government's lending arm JICA (Japan International Cooperation Agency) has provided assistance, for a number of important infrastructural projects in South Asia. One of the noteworthy instances of assistance is the New Delhi metro (JICA funded 60 percent of the first phase of the project). Now, it is also providing assistance for the Mumbai-Ahmedabad bullet train project, as well as the Western Dedicated Freight Corridor, but also some important infrastructural projects of strategic importance in North Eastern India, including NH 54 (the aim is to improve a 380 kilometre stretch in Mizoram) and NH 51 (40 kilometres of this stretch within Meghalaya will be upgraded). It is for the first time, that the country has been allowed to participate in projects in North East.
In recent years however, Japan has begun to focus not just on the economic presence in South Asia but also achieving strategic goals. This is evident through JICA's participation in crucial port projects in the Indian Ocean. It has been providing assistance for the geo-politically relevant Matarbari deep sea port (this project will not reduce pressure on Chittagong port and a coal terminal will be built by 2022), while in Sri Lanka, Japan is providing financial assistance for port facilities at Trincomalee and Colombo.
The China factor
The main reason for Japan's presence is a desire of South Asian countries, especially Sri Lanka to look at other alternatives beyond China (and are wary of what has been dubbed as China's Debt Trap Diplomacy). In a media interview, in March 2018, Sri Lankan Prime Minister, Ranil Wickremesinghe subtly made this point:
"Just as much as there is the Belt and Road Initiative, the Japanese are also taking a big initiative — and the Indians,"
During Sri Lankan President Maithripala Sirisena's meeting with Japanese Prime Minister Shinzo Abe (during the former's Japan visit in March 2018) regarding maritime cooperation, specifically in the context of the Indo-Pacific was also discussed. The Japanese PM while referring to this dimension of the relationship, stated:
"Our two countries will work hand in hand to make the Indo-Pacific a global commons to provide peace and prosperity for countries indiscriminately," Abe said.
Congressman Mac Thornberry, Chairman of the powerful House Armed Services Committee who was part of a US delegation, which visited Sri Lanka, alluded to the growing discomfort with China:
"While I share the hope of many that these projects will one day benefit the Sri Lankan people, I was struck by what one Sri Lankan official told me: 'one cannot assume that China's motives are entirely innocent'."
Cooperation between India and Japan
What is also significant is that India and Japan which share a robust bilateral relationship, are now looking to work together on important infrastructural projects in South Asia. Both Tokyo and New Delhi realize that they cannot single-handedly compete with Chinese presence in South Asia, as a result, they have decided to work closely in the Partnership for Quality Infrastructure (PQI). New Delhi and Tokyo are also working together for the development of the Asia Africa Growth Corridor (AAGC) which is a component of the Indo-Pacific freedom corridor.
Cooperation between Japanese and Indian Companies
Significantly, there are a number of other projects in Bangladesh and Sri Lanka where it is not just governments, but Indian and Japanese enterprises have been working together.
Japanese company Marubeni, and Larsen & Toubro Ltd. will supply electrical and mechanical railway systems for Dhaka MRT Line 6 (which is being funded by JICA), to the tune of ¥55 billion ($500 million, Rs.31.9 Billion). Construction will begin in July 2018, and the target date of completion is July 2022. Both these companies have also tied up to build two power plants in Bangladesh.
In Sri Lanka, Petronet LPG and its Japanese partner have agreed to set up an LNG terminal, with a total investment of 300 Million USD.
Conclusion
New Delhi and Japan working jointly in South Asia is a welcome development, as it provides an alternative to other South Asian countries to look beyond China. While China has a massive advantage in terms of resources, countries like India and Japan provide favorable terms of financial assistance, and the help they provide is far more sustainable in the long run. While the narrative of India-Japan cooperation in South Asia has a long way to go in order to become a challenger to BRI, cooperation between Indian and Japanese enterprises should be welcomed, as more and more countries, in South Asia and South East Asia, are not happy with China's growing clout – there is a visible undercurrent of resentment.
The next aim should be to deepen cooperation in South East Asia, a beginning could be made in Myanmar. While Japan already has a strong economic presence in Myanmar and is participating in important infrastructural projects, India is yet to emerge as a serious player. Both countries should look at possible synergies in the infrastructure sector, this need not be purely strategic in nature, it can be between business enterprises of both countries. Merely raising objections to China's increasing economic clout in South Asia is not sufficient, it is time to come up with a feasible alternative and not restrict this to a handful of projects.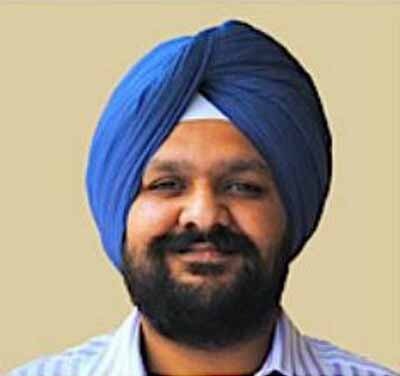 Tridivesh Singh Maini is a New Delhi based analyst interested in Punjab-Punjab linkages as well as Partition Studies. Maini co-authored 'Humanity Amidst Insanity: Hope During and After the Indo-Pak Partition' (New Delhi: UBSPD, 2008) with Tahir Malik and Ali Farooq Malik. He can be reached at [email protected].