US and China are vying for dominance over the next generation of internet network.
China's telecom giant Huawei is mired in controversy from allegations of cyber espionage to the arrest of Meng Wanzhou. Meng Wanzhou is not only Chief Financial Officer of Huawei but also the daughter to Huawei's founder, Ren Zenghfei. But the main fear fueling the global scramble to ban the company is 5G, and Huawei's cutting-edge technology in this sphere. On December 1st, 2018 Meng was arrested by the Canadian authorities at the Vancouver airport while transferring a flight to Mexico. The U.S. is charging Meng for her involvement with the sale of Huawei equipment to Iran – which was under sanctions in 2010.
According to Huawei's website, the company operates in 170 countries and has over 180,000 employees – providing a variety of ICT solutions. In 2017, Huawei made $92.55 billion in revenue and made over $7 billion in profits. Huawei's global expansion has been consistently supported by China's Communist Party – both financially and politically. Huawei spent $13.23 billion on R&D in 2017 and had pledged to spend between $15-$20 billion in 2018. Huawei's investment in R&D has been targeted towards developing intellectual property rights on 5G spectrum technology by collaboration with universities in Canada (University of Toronto and Carleton University) and in the UK (Cambridge, Oxford, and Imperial College).
There is a growing concern among Five Eye Alliance countries that Huawei's ties to Beijing make it a serious security threat. Elsa Kania – an adjunct fellow at the Center for New American Security and an expert on cybersecurity issues – highlighted Huawei's ties to China's Ministry of State Security, "The backgrounds of Huawei's leadership, including its founder Ren Zhengfei and former chairwoman Sun Yafang, involve histories in the Chinese military and Ministry of State Security (MSS), respectively. In particular, Huawei's former chairwoman, Sun Yafang later leveraged her MSS connections to enable the company to endure financial difficulties."
On the question of how could Communist Party exploit Huawei, Kania added, " The core concern about Huawei pertains to the legal and extralegal demands to which it could be subjected as a Chinese company, whether through the level of control that could be exercised by Chinese Communist Party or through the apparent requirements of China's National Intelligence Law, which declares that any citizen or organization shall support and cooperate in "intelligence work."
Since the 24th August 2018, US has imposed an additional $200 billion in tariffs on Chinese goods; and has threatened to impose further $267 billion worth of tariffs. The total U.S. imports from China in 2017 were $506 billion. The trade war is already having a dire impact on global financial markets, most financial markets performed below expectation throughout late 2018. The U.S. believes that China has engaged in unfair trade practices and needs to open its market for U.S. companies to operate freely.
Due to the security concerns about Huawei, countries are considering banning Huawei from the 5G bidding process. Australia, the US, and the UK have already started the bidding process and others like New Zealand, Canada, and India, are still finalizing the bidding. Most countries are targeting the year 2020 to rollout partial to full 5G services. Australia and New Zealand have banned Huawei from getting involved in the bidding for 5G. Japan has banned Huawei from bidding in government contracts and the US has banned it from being used by government employees and contractors.
"There are real risks and reasons for serious concern about Huawei's involvement in the development of 5G networks, given the potential sensitivity of this new generation of critical infrastructure, which may pose novel security challenges", Kania told The Geopolitics.
What is fueling this global scramble to ban Huawei is the struggle to control the next generation of internet services. The 5G technology creates new challenges for monitoring the use of Internet Protocol; and government's cybersecurity establishment feels unprepared for it. Internet Protocol is a set of rules that govern the transfer of data packets from the service provider to the user. IPv4 was the original internet protocol that has allowed the expansion of worldwide internet connectivity. Each user or device is assigned a unique IP address under the protocol – acting as the unique identity of a device. Cybersecurity establishment relies on tracking and identifying that unique IP address – even if tried to hide – to crack cybercrime and malicious cyber attacks. The world has been running out of the IPv4 addresses for some time and the ICANN (Internet Corporation for Assigned Names and Numbers) has developed a new protocol – IPv6 — with the help of many countries that offers a longer IP address. As of 21st January 2019, the adoption of IPv6 around the world was 22.69% users and growing.  The unique aspect of IPv6 is the ability to assign a large set of IP addresses to various devices such as a laptop, Amazon's Alexa, mobile, and various kinds of Internet of Things (IoT) sensors or devices. Huawei and many other companies are building their global strategy around the next generation of IoT devices that will provide more data than ever imagined. All these devices will be assigned an IP address with the new protocol, making the work of government-led cybersecurity agencies ever more difficult. A single device could also have multiple IP addresses with the new protocol, which will make a cybercrime even harder to track. The proliferating use of IoT technology is making the use of home devices a commonplace, and which comes with minimal security design to support this growing trend. In 2017, China issued the Information Communication Industry Development Plan—Internet of Things (2016–2020), which emphasizes the implementation of IPv6 by the end of the 13th Five Year Plan with up to 80% penetration in the Chinese internet. But the proliferation of IPv6 has been slow around the world so far due to major security vulnerabilities in the IPv6 protocol.
Alex Wilner – Assistant Professor of International Affairs at Carleton University – told The Geopolitics that IoT devices pose a critical challenge, "Many of the billions of IoT devices that are expected to go online over the coming months were not developed with cybersecurity in mind. That's changing slowly, but the reality is that many of these devices will be susceptible to hacks, intrusions, privacy breaches, theft of information, ransomware, and so on."
Wilner added, "As we've already seen in the past with the 2016 Dyn cyberattack, IoT devices can be used to launch complex DDOS attacks. IPv6 facilitates the IoT, and all that comes with it, from smart roads to smart cities, by expanding the number of available IP addresses. While it will eliminate some existing cybersecurity concerns associated with IPv4, it might nonetheless introduce new, and as of yet unforeseen, threats and challenges"
Over recent years, China's Huawei has emerged as the leading player in the 5G technology and it had hoped to challenge the bigwigs of telecom industry around the world by acquiring the 5G contracts in multiple countries. Huawei has launched a 5G native chipset and a modem in Beijing this week – making headways over other competitors. The company has been able to achieve this feat by owning and developing Intellectual Property in 5G through universities in Australia, Canada, and the UK. Huawei has also played a pivotal role in China's science and innovation industry by developing research consortiums such as the CERNET2 – based at Tsinghua University. Giants like Cisco and Juniper have felt the pressure from Huawei's success through unorthodox practices and constant innovation in network technology. But the growing concern about cybersecurity threat posed by Huawei's ties to Beijing is challenging its pivot to global dominance in 5G.
Kania believes that Huawei's global success might not help it shrug the Communist Party's request to cooperate on security matters, she told The Geopolitics, "The Party (Communist Party) has made it clear that tech companies, no matter how successful and entrepreneurial, must remain subject to Party control. Xi Jinping has hardly been reticent in stating that very explicitly." 
As the leaders are meeting at Davos for the World Economic Forum, there is a term being thrown around – the Fourth Industrial Revolution. The driver of this Fourth Industrial Revolution will be Artificial Intelligence and data from thousands of IoT (Internet of Things) devices. The Fourth Industrial Revolution will be fueled by automation and IoT devices; and will usher in an era that has underwritten cybersecurity threats. World Economic Forum has declared 5G a key feature of the Fourth Industrial Revolution and not just a step up from 4G. Huawei finds itself between a rock and a hard place after negative publicity from Meng's arrest and a concerted effort from spy agencies to halt Huawei's march – potentially losing out on the Fourth Industrial Revolution.   
The struggle between spy agencies of the NATO allied countries and Huawei has been a long drawn one – only becoming visible on a global scale now. Even though Huawei faces bans in many countries, it has been able to secure 5G contracts in Spain and will do so in Latin America. There still are many parts of the world that will be willing to work with Huawei in return for its 5G technology. On Monday, the US Department of Justice made the charges against Huawei public in a press conference. These charges go beyond the Iran sanctions case and have charged Huawei for stealing US-based T-mobile's technology. A new landscape of global conflict to control the next generation of Artificial Intelligence and big data will define the geopolitics of the 21st century.
Image Credit: fading [CC BY-SA 3.0] via [Wikimedia Commons]
The views and opinions expressed in this article are those of the author and do not necessarily reflect the official policy or position of The Geopolitics.
This work is licensed under a Creative Commons Attribution-NonCommercial-NoDerivatives 4.0 International License.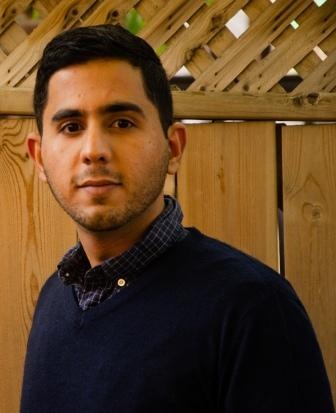 The author is a freelance journalist and a National Geographic Young Explorer fellow. His reportage and analysis have appeared in Devex, The Diplomat, This Magazine, and other publications. He is currently based in Toronto, Canada.