Thousands of Afghans are surviving with the fear of facing atrocious attacks and losing their lives and their loved ones at any moment. Peace and stability have remained a farfetched dream for most of the Afghans since the emergence and dominance of the Taliban in the region. In the mid-1990s, India struggled to maintain its presence and to support anti-Taliban forces. Since the September 11 attacks, Indo-Afghan relations have received a renewed momentum in terms of economy, culture, and politics. India has had civilizational ties with Afghanistan with the spread of Buddhism, in the 3rd century. Afghanistan continues to remain in turmoil despite several US attempts to bring back peace in the region.
India as a regional power and with global aspirations has shown deep interest in Afghanistan since 2001 by providing developmental aid, humanitarian assistance, etc. The two countries signed the strategic partnership agreement when Hamid Karzai visited India in 2011, which was a landmark event in their bilateral relations. The agreement includes infrastructure development, capacity building, economic and medical aid and assistance, etc. Many Afghan families indulge in leisure time by watching the Indian television soaps. They are thankful to the medical facilities provided by India. Many Afghan students also pursue their higher education in India by achieving scholarships with the hope of getting better career opportunities and India has been providing training to the Afghan army. India is one of the five largest aid donors to Afghanistan and has committed over $2 billion since 2001. New Delhi has also been trying to prevent the establishment of anti-India terror camps and securing strategic interests in the country.
Trump's South Asia policy formulated in August 2017 also proves to be a great example of India having increased role in Afghanistan. The policy aimed at securing peace in Afghanistan by increasing the role of India in terms of providing economic and developmental assistance to Kabul. The US was burdened by its commitment and role in Afghanistan. Henceforth, it is trying to share the burden among its allies in the region. Trump has also accused Pakistan of providing safe havens to the terrorists, which could be detrimental to both Afghanistan and India. As the US is persuading India for increasing its role in Afghanistan, we must realize that the US alone is unable to secure peace in the country. Washington is wooing New Delhi because it is the largest democracy and a key security and economic partner of the US.
India has considerable soft power and influence over Afghanistan. Despite Indian support and influence, the country continues to remain in chaos due to unbridled terrorism, drug trafficking and incompetence of the Afghan government.
India has a profound influence over the country in spite of the geographical distance and the religious differences. Jayant Prasad, the ambassador to Afghanistan once said that 'India's relations are with the people of Afghanistan as well as with the government'. The friendship among Indians and Afghans of all stripes originates from the soft power that India has over Afghanistan.
Why is India not providing military support to Afghanistan despite being successful in soft power?
US administration is providing thousands of troops to Afghanistan for securing peace in the region. It is fair enough to realize that the US will not indulge in securing Afghanistan forever as it would cost American blood and treasures as well as it would also miss other important security threats. On the other hand, India's role in terms of the military is only limited to providing military equipment to Afghanistan and training the Afghan army. India and Afghanistan are sovereign nations and have a strategic partnership agreement, not a military or defense pact. One of the major reasons of India not providing full-scale military support is that it will have negative consequences for India- Pakistan relations. Pakistan even opposes Indian role of sending military equipment and providing training to the country.
The US has deeply acknowledged the importance of US-India partnership for the development of a secure and prosperous Afghanistan. Due to the geographical location of India and Afghanistan, the Indian military role gets limited. Manmohan Singh wished to increase the military presence in Afghanistan but the US was unwilling to accept it. Even if India sends some troops to Afghanistan what Pakistan's reaction would be is not hard imagine. In addition, Indian engagement in Afghanistan is one of the reasons for Pakistan supporting the Taliban and the other terrorist groups inside the country.
Despite the enormous support by India in terms of assistance, capacity building and developmental aid; Taliban's dominance and their actions were not stalled. Afghanistan itself never requested India to send its troops as it would mean relegating their own armed forces. India is already providing training and military equipment to Afghanistan in a limited way. The military assistance will increase in an efficient and effective manner. If India increases its military assistance, it would leave Russian aspiration of coming back to Afghanistan unfulfilled. China supported Afghanistan when India did not supply weapons to the country in 2016. The US would encourage any effort that would lessen the number of its troops. Trump's South Asia policy has deepened US-India ties and China and Pakistan came closer. China has a large investment in Pakistan which is evident from the China–Pakistan economic corridor (CPEC).
Recently, seven Indian engineers were kidnapped in Kabul which points to the deteriorating security environment of the country. There are many Indian engineers and experts working in Afghanistan on infrastructure projects. India is implementing high impact development projects in Afghanistan.
Stability and peace in Afghanistan are vital for India's security. India as an aspiring global and regional power needs to play an effective role in Afghanistan. New Delhi must increase its assistance in the form of training, medical aid, the supply of lethal and non-lethal equipment, reconstruction and nation-building. India has done quite well in its engagement with Afghanistan despite challenges and hostilities from the other countries. Challenge for India will keep growing. However, New Delhi needs to play a vital role in South Asia in order to ensure a secure and stable regional order.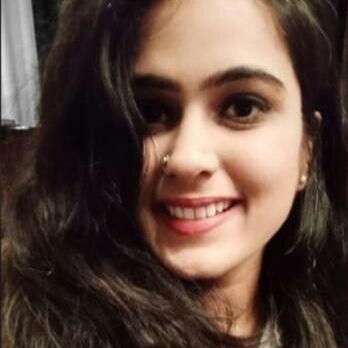 Simran Walia is a Research Scholar, pursuing M.Phil in Japanese Studies under the Centre for East Asian Studies from Jawaharlal Nehru University. Prior to this, she was working as a Research Assistant at ORF. She has published articles and papers in magazines and websites like 'The diplomat', 'The Geopolitics', 'Indian Defence Review' and Global policy journal. Her research interests include Japanese politics and foreign policy and East Asian foreign policy too.