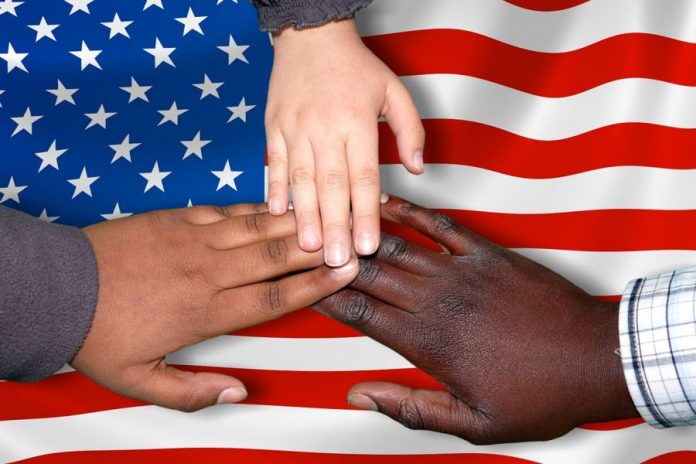 When the Biden Administration recently reopened a Trump-era immigrant detention center for children in Texas, it brought renewed attention to the migrant healthcare crisis on America's borders.
The decision to reopen a detention facility that had incited a firestorm of opposition during the Trump administration, prompting its closure within a month of its opening, is more than just controversial. It signals an impending emergency that is putting the health and wellbeing of vulnerable populations at risk.
The stark reality is that America's migrant detention centers simply do not have the capacity, the resources, or perhaps even the will, to address migrants' immense physical and mental healthcare needs. Worse, not only are these centers ill-equipped and unprepared to support migrants' physical and psychological care, but they also create the conditions that exacerbate and even incite illness.
From the mental and emotional stress of cramped and unsanitary conditions to the impossibility of social distancing, these detention centers may, indeed, end up costing lives rather than saving them.
The Risk of Infectious Disease
Detention centers are, almost inevitably, crowded environments. And given the recent surge of migrants flocking to the US southern border, these facilities are rapidly meeting, and exceeding, their maximum capacities.
Even in pre-pandemic times, such overcrowded conditions would have significantly increased the risk of infectious diseases. In the era of COVID-19, however, disease transmission rates are all but certain to soar. This is due not only to the near impossibility of practicing social distancing in these environments but also because of inadequate sanitation and a lack of access to personal protective equipment (PPE).
However, it is not only the physical environment that makes these detention centers breeding grounds for infectious disease, including COVID-19. It's also the fact that these centers are woefully understaffed, resulting in little or no disease screening, tracking, or contact tracing.
Even before the pandemic, US migrant detention centers were notorious for providing medical care for detainees that was, at best, insufficient and, at worst, lethal. According to recent estimates, for example, nearly 200 migrants have died of medical neglect in detention facilities since 2003.
Without sufficient systems in place to facilitate intake assessments and to ensure migrants' access to needed medical care, we risk perpetuating historic and deadly health disparities for the world's most marginalized peoples, especially women and children of color. At the same time, we may also be turning detention centers into potential infection hot zones.
A Looming Mental Health Crisis?
In addition to the threats to physical health posed by these facilities, the housing of immigrants in detention facilities is also laying the groundwork for a mental health crisis at the border. By the time that migrants arrive at these centers, the odds are that they have already endured significant hardship, so much so that they would be willing to risk a perilous journey on the chance of finding refuge in the US.
And the odds are also great that, whatever the nature of the hardship may have been, they have received little to no care for those traumas in their homeland. Studies show that minorities, members of the LGBTQ+ community, and those who are economically insecure are disproportionately affected by healthcare inequities, which include lack of access to mental healthcare.
Tragically, the vast majority of migrant detention facilities in the US are unable to make up for these pervasive disparities, particularly when it comes to psychiatric care. Indeed, as has been shown, the experience of illegal migration, combined with the stressors of being housed in the untenable conditions of the detention center, are themselves often precipitating causes of mental illness, ranging from depression and anxiety to post-traumatic stress disorder (PTSD).
Studies show that in the US general population, only about 50% of people with severe psychiatric disorders receive the mental healthcare they need. In the overburdened and understaffed environment of the migrant detention center, where systemic inequities based on race, gender, sexual orientation, and class not only persist but may easily be amplified, lack of access to adequate mental healthcare is even more acute and pernicious.
This is a reality that is especially dangerous for children, who likely have neither the capacity to understand what is happening to them or the coping skills to respond in an emotionally healthy way. Removed from everything and everyone they once knew, loved, and depended on, and cast into unfamiliar and often frightening environments, these children are often severely traumatized. Without proper care, these wounds may linger for years, even decades, exacting a potentially devastating toll on the child that can last well into adulthood.
The Takeaway
The crisis at the US southern border is not only a political and humanitarian one. It is also a severe public health emergency, one that threatens the lives and wellbeing of countless migrants. From the threat of infectious disease to the perpetuation of global healthcare inequities to the precipitation of a widespread mental health emergency, migrant detention facilities are failing the very people who have risked everything to find hope, health, and safety in America.
The views and opinions expressed in this article are those of the author.