The bilateral relations between Bangladesh and India are experiencing a new momentum. Notably, in the last decade the relations have been elevated to a new height marking strategic partnership, growing connectivity as well as socio-cultural fraternity. Amid the progress, Bangladesh Prime Minister Sheikh Hasina visited India from Sept. 5-8, 2022 at the invitation of Indian PM Narendra Modi. During the summit, Sheikh Hasina and Modi discussed about a range of issues and devised plans to advance the relations to the next level. They discussed the areas of defence and security cooperation, border management, trade and connectivity, water resources, power and energy, development cooperation, cultural and people-to-people links. Appreciating the growth of bilateral trade, Bangladesh side requested India for 'predicable supply' of the essential food commodities like rice, wheat, sugar, onion, ginger and garlic to meet its domestic needs. Previously, Bangladesh sought uninterrupted supply of essential commodities from India several times. But, this time Bangladesh raised the issue by introducing the idea of 'strategic commodities'. Hence, this pitching bears huge significant for both the nations.                                    
Notably, 'strategic commodities' refer to the commodities those are regarded as of paramount significance for a country. It is conceived as if any activities surrounding to the commodities i. e. demand, supply, export and import are disrupted, the overall economy and market will suffer. The significance of strategic commodities can also be understood both from exporters and importers perspectives. If there occurs any changes in production or price in domestic market of exporters, then the exporting country intervenes in export mechanisms by banning or reducing the export of these commodities. In this case, the importing country faces uncertainty and hence shortage of these commodities comes about in the domestic market. At the same time, any disruption in the volume of supply chain of these commodities, due to crisis or war and policy of exporting country, the importing country faces the brunt of the challenges to meet its domestic demand. 
In regard to Bangladesh, commodities like rice, wheat, sugar, onion, ginger and garlic are considered as 'strategic commodities' due to their essentiality and scarce supply. As Bangladesh imports a large volume of essential commodities from India for meeting domestic demands, any sudden disruption of supply or policy changes in India to ban on export of these commodities causes impacts on Bangladesh's commodity market. For instance, in 2021 India was the largest import source for wheat and rice for Bangladesh. At times India curbs the exports of essential commodities to Bangladesh due to low production and high prices. Consequently, Bangladesh faces challenges of shortage of these commodities. Due to these, the essential commodities imported from India are crucial for Bangladesh. Not only that, the trade of these commodities is also significant for India. Hence, Bangladesh rightfully floated the idea to India, which bears profound significance. In response, India promptly came forward conveying that Bangladesh's request will be 'favorably considered'.
The promotion of the idea has benefits for Bangladesh and India in several ways. Pitching the idea about critical commodities imported from India as strategic commodity is very much engaging and ideational. It will result in making a framework where India may rethink the current instruments of exporting these commodities to Bangladesh. India now will be more positive to rethink the structural procedures of fixed quota system, by which currently India exports to Bhutan and Maldives, if they create any hurdle. Apart from that, the necessity and consideration of accelerating cooperation on such critical commodities from a neighboring country is commendable. From economic perspective, it will increase engagement and further partnership and from policy perspective it will give return in making coherence and building confidence.
Instrumentalization of the issue of critical commodity will have ripple effects on food stock of Bangladesh. The fixed quota system will cease uncertainty over availability of essential commodity from India. Moreover, it will help to ensure food security. Previously, India's decision of curbing the exports of strategic commodities to Bangladesh suddenly without prior notification created topsy turvy situation in Bangladesh. Hence, after the formalization of regular provision will certainly result in certainty in Bangladesh's commodity market. Notably, when the disruption of global supply chain due to the pandemic and Ukraine crisis is causing impacts on the supply of domestic market of essential commodities, the idea will bring positive outcomes. Consequently, this upshot will bring some efficacious returns in effect. First, it will make sure of the volume of imported commodity from India for both traders and the government of Bangladesh. Indian traders will also know about the volume of commodities they will export to Bangladesh. Second, it will help in stabilizing the essential commodity market of Bangladesh. Third, the delineation of trading arrangements will bring out policy assurance in both the countries. Consequently, it will increase trust and confidence and hence increase the two-way trade. Fourth, increasing pace of trade will reduce the trade deficit between Bangladesh and India.   
Putting the concept on the table is very significant for Bangladesh when the global economic slowdown is impacting Bangladesh's economy. Due to the global pandemic and later the emergence of Ukraine war, Bangladesh is facing the challenges of food inflation and hence price hike of essential commodities. As the global inflation and financial instability is causing hurt of Bangladesh's economy, though Bangladesh is successfully managing it, this sort of facilitation will certainly be a game changer in curbing the shackle of souring commodity market. Owing to the disruption of global supply chain after the war, the uncertainty of importing wheat, grains and oil from Black sea region will be reduced by the acceleration of importing commodities from India. As Bangladesh largely depends on Russia and Ukraine, the country imports about half of its total demand of wheat form these two countries, the riddle of over-dependence will be curtailed to a greater extent when India will facilitate to operationalize the fixed quota system.  
As the joint statement, released after the summit between two Prime Ministers, has included the provision of importing oil from India, floating the idea of strategic commodities will open the new horizon in energy trade. It is significant for Bangladesh when the country is seeking alternative source(s) of oil to quench its energy demand. At one hand, it will herald the facility of importing energy through third country or 'outsourcing strategy' of oil import. On the other hand, the bilateral trade between Bangladesh and India will be multidimensional going beyond the traditional forms of trading selected items. In addition, when the two neighboring countries are repeatedly emphasizing on multi-modal connectivity in both bilateral, sub-regional and regional levels, formalization of the idea will develop connectivity schemes by increasing trade and transportation through land, ports, waterways and railways. Thus, it will have domino effect on other sectors. Successful consideration of quota-fixed trade of strategic commodities will accelerate cooperation and partnership in business, investments and economic sectors between the two countries.    
In conclusion, it may be argued that the idea of 'strategic commodities' underpins a new achievement for Bangladesh-India bilateral relations. Given the essentiality of these commodities and current pace of upsurge in global commodity market, it is a very constructive initiative to strengthen bilateral relations. It is a timely proposition. The very conceptualization of promoting strategic commodities at the right moment and speculation of need-based preference will bring about new results in bilateral cooperation. Above all, it will have immense contribution to stabilize Bangladesh-India trade relations that feature so prominently in the entire gamut of bilateral cooperation.
[Photo by Prime Minister's Office, India]
The views and opinions expressed in this article are those of the author.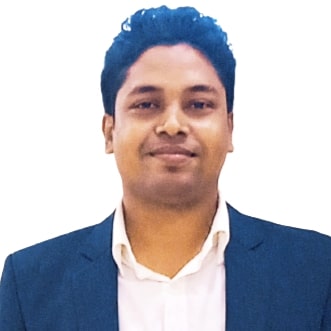 Md. Saiful Islam is Research Manager at the KRF Center for Bangladesh and Global Affairs, Dhaka, Bangladesh. Before that, he worked as Research Associate at the East Asia Study Center, University of Dhaka, Bangladesh.