In late 2012, Chinese President Xi Jinping launched a "war on corruption," promising to purge the government and Chinese Communist Party (CCP) of the endemic problem by netting both "tigers and flies." Established in 2018, through a Constitutional amendment, the National Supervision Commission (NSC) replaced the Central Commission for Disciplinary Inspection (CCDI), which had become synonymous with its shadowy Shuangui system. The institutionalization of the NSC and its new form of detention, Liuzhi ("detention in place" or "retention in custody"), was supposed to change all that, but instead it formalized it and effectively opened it up to wider persecution of political dissidents, human rights activists, celebrities and businessmen, as China has embraced governance through disappearance.
Alibaba Group, also known as Alibaba.com, is a Chinese multinational technology company specializing in e-commerce, retail, internet and technology. Ant Group, formerly known as Ant Financial and Alipay, is an affiliate company of the Alibaba Group. The Ant Group owns China's largest digital payment platform Alipay, which serves over one billion users and 80 million merchants.
Alibaba Group's co-founder Jack Ma, has been reportedly missing after he openly criticized China's regulators and its state-owned banks, accusing them of slowing down innovation. Concerns rose after the tycoon delivered a controversial speech in Shanghai on Oct. 24 in which he called the Chinese banking rules and process to be similar to that of an "old people's club" and that China's regulators harbour a "pawnshop mentality."
A $37 billion IPO of Ant Group was cancelled after his bold stand against China's banking system. Jack Ma has not been spotted in public for the last two months. Jack Ma's last public appearance was on Oct. 31, at the opening ceremony of China's annual Double 11 shopping event. Jack Ma also did not attend the Shanghai Chamber of Commerce meeting, where he has always given a speech in recent years. Tongues started wagging when Ma didn't appear in the final episode, aired in November, of his own talent show, 'Africa's Business Heroes,' which gives budding African entrepreneurs an opportunity to compete to win $1.5 million. Weeks before the final in November, Ma had tweeted that he "couldn't wait" to meet all the contestants. There has been no activity since then on Ma's Twitter account, one that had regularly seen several tweets a day. Mystery surrounds Jack Ma's disappearance. However, there is no suggestion so far that he has come to physical harm, reports MailOnline.
Since Xi Jinping took over as China's top leader in 2012, the space for dissent in China has shrunk. The disappearances of high-profile Chinese citizens are not uncommon in China. After the disappearance of the president of global policing agency Interpol, Meng Hongwei on a trip to China in 2018 – "these instances show just how fundamental such enforced disappearances have become to governance in China under President Xi" Michael Caster, a researcher and author of 'The People's Republic of the Disappeared' told BBC.
The detentions and disappearances undoubtedly hurt China's international image, says Mr. Caster, but the main audience for the intended message is domestic. It's about breaking the individual as much as breaking the community around them. "It's very much about signalling to other members of that community. Whether that's a community of human rights lawyers or of tax-evading celebrity actors or of a political faction."
What happens to those who vanish? "There are any number of really cruel practices," says Mr. Caster. "Sleep deprivation, around the clock interrogation with physical abuse. People are made to stand in stress positions, there is sexual humiliation, they are beaten, punched with batons or receive electric shocks." It depends on the purpose of the interrogation, he adds, and may well also depend on what kind of person he is. But he said it was not certain that a well-known person would necessarily be treated better. "The depth of cruelty often exceeds what people have expected." Whatever happens in detention, those who vanish invariably reappear professing their guilt and apologizing.
China has a no-nonsense approach to dealing with those that speak out against the regime. In 2018, Wu Xiaohui, an insurance tycoon who founded the insurance company Anbang, was sentenced for fraud and abuse of power to 18 years in prison. In March 2020, a real estate tycoon Ren Zhiqiang disappeared after writing an essay critical of China's response to Covid-19 and appearing to call Xi Jinping a clown for his handling of the coronavirus crisis. In September, Ren Zhiqiang was sentenced to 18 years in prison for corruption.
Between 2016 and 2018 a number of Chinese billionaires went missing. Some never reappeared – it is suspected that wives, lovers or business rivals had a hand in their disappearance. Others however, reappeared, stating that they were 'helping the authorities.'
But Jack Ma was seen as 'too big to vanish.' The English teacher turned business magnate commanded near rock star status and even played an unconquerable kung fu master in a star-studded 2017 film. But for China's single-party system, no one is too big to be lifted away. It is much more likely that two interlinked factors are at work in Jack Ma's disappearance. Xi Jinping's China is a country where there is no space for high profile dissent voices who might contradict the President. Secondly, the rationale in clipping the wings of Ant Group is to reduce leverage in the financial system, and arguably make the Chinese economy more sustainable. Last month the Chinese authorities suddenly announced an anti-monopoly investigation into Ma's company. The anti-monopoly investigation of Alibaba Group announced in December targets its policy that prohibits vendors and other business partners from dealing with its competitors.
Ma's high profile and outspokenness is unusual in a society where folk wisdom warns, "a man fears getting famous like a pig fears getting fat."
The views and opinions expressed in this article are those of the author.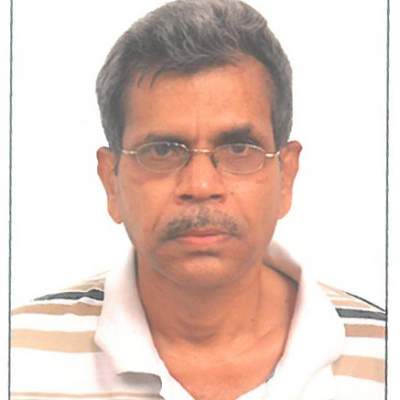 The author is an alumnus of IIM, Ahmedabad and a retired senior corporate professional.