The nation of Burundi has a tragic legacy of genocide and mass atrocities, and the citizens of this tiny, densely populated country continues to suffer in real time with little concern from the rest of the world. On Thursday, May 17th, a referendum was held that would allow current president Pierre Nkurunziza to remain in power until 2034, a gross abuse of the Arusha Accords signed in 2000 that brought peace to the troubled nation.  While the official results have not yet been published, it is realistic to believe that the referendum will pass and Nkurunziza will indeed establish a totalitarian-style regime in Burundi. 
To believe that this vote was honest is laughable, as the president has long surrounded himself with military strongmen committed to maintaining his authoritative presence in Burundi.  This was not a democracy, as Nkurunziza as his followers declared, but rather the manipulation of individuals frightened to vote "No". 
What is transpiring in Burundi should be used as a warning to the world that abuses of human rights can occur in plain sight and be done under the guise of democratic choice. Despite the transparency of the falsehoods, the events in Burundi have, and will undoubtedly continue, to go on with minimal concern from the majority of world leaders.  Tragically, if indeed Nkurunziza enhances his power, more bloodshed will follow, and then, as scenes of violence are captured and shown throughout the world, cameras will capture images of leaders shaking the heads, wringing their hands, and wondering why nothing was done to stop yet another Burundian tragedy.
Burundi is no stranger to horrific slaughter, as the nation endured genocides in both 1972 and 1993.  Since Nkurunziza first announced his plans to run for an unprecedented-and illegal-third term in 2015, more than 1,200 people have been killed according to forces who oppose the Nkurunziza regime.[1] Nkurunziza claims that his decision to pursue a third term was justified due to his position being appointed to him and not through a mandate from the people, thus nullifying his first term.  The president then went on to espouse the point that his first term should not truly be considered a true term, thus his second term is his first "official" term, making his plans for a third term reasonable in his mind. Not only is this a violation of the Arusha Accords that ended a blood-soaked civil war, but the president has placed his sense of authoritative abuses above the safety of his own people.
The events in Burundi are not going unchallenged, as Agathon Rwasa, leader of the opposition faction known as Amizero y'Aburundi called the referendum vote a "parody".[2] While public condemnation of the vote is admirable and necessary, one must wonder if it will have any effect on the outcome. The answer, sadly, is going to be a no accented by embarrassing silence.  Foreign journalists were banned from covering the events of the vote this week, so stories of intimidation, threats, and violence have trickled out slowly from those bold enough to attempt to shed light upon a highly repressive government. Human Rights Watch officials stationed in Burundi claim to have verified fifteen killings, eight kidnappings, and at least half a dozen rapes carried out in conjunction with an atmosphere of terror by those associated with Nkurunziza's government.[3] As a nation that was the first to leave The Hague and is currently witnessing widespread personal liberty abuses, Burundi is a nation drifting all the more quickly towards genocidal conditions.  The situation is aligning itself for a return to the mass slaughter that has beleaguered the country for more than forty years.
The extension of Nkurunziza's time in office only reinforces the failings of Burundi since the completion of the 1972 genocide.  Without any consistent and viable efforts to create Truth and Reconciliation Commissions, the country lives under the shadow of bloodshed without any clear path as to how to prevent such atrocities from transpiring again in the future.  While perhaps the EU and even the United States (although one should not expect much from America concerning the Great Lakes region of Africa, dating back to the failings in Rwanda), can publicly call for a new vote and greater political openness, no change can take place without internal reform.
Tragically, Burundi appears to be mired in a cycle of repression and suffering, and the responsibility of disrupting this pattern falls upon the youth of Burundi. The country is extraordinarily young, with roughly sixty-five percent of the country under the age of twenty-five, but one must wonder how young people with the best intentions can make themselves heard and gain influence when the current regime fails to adhere by the agreements that brought, after decades of narrowing violence, a sense of peace to a beautiful but deeply troubled nation. It is unlikely that an "Arab Spring" style uprising with occur in Burundi; instead, the referendum will pass, the people will have to retreat and suffer in silence, and for those who do dare to challenge this farcical abuse of democracy, their actions will undoubtedly be met with vicious consequences.  As for the rest of the world, little attention will be paid.
---
[1] Desire Nimubona, "Burundi Unrest Leaves 720 People Dead in Two Years, Group Says", www.bloomberg.com 4/26/17
[2] "Burundi opposition leader rejects referendum ahead of result", www.aljazeera.com, 5/20/18
[3] "Burundi opposition leader rejects referendum ahead of result", www.aljazeera.com, 5/20/18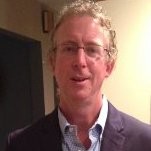 Originally from Providence, Rhode Island, Rich Quinlan has three masters degrees in Secondary English education, Political Science, and History and is currently pursuing a doctorate in Holocaust and Genocide Studies at Gratz College, with his dissertation focusing on memory and reconciliation in post-genocidal Burundi. He is also an adjunct professor of both American and Modern European history at Mercy College in the Bronx, NY, contributor to the Asfar e-journal and contributes music reviews for JerseyBeat.com.