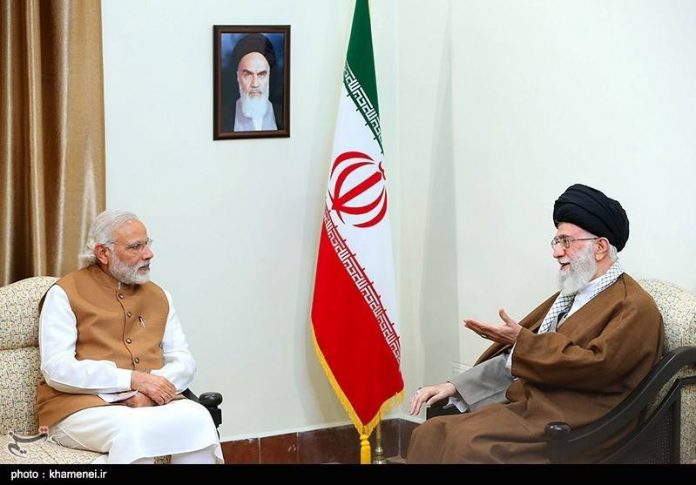 India is showing urgency in engaging with Iran which is evident from External Affairs Minister Dr. S. Jaishankar's two visits to Iran in a gap of one month. On Aug. 05, Dr. Jaishankar attended President Ebrahim Raisi's inauguration. About a month earlier, Dr. Jaishankar had met Raisi, who was then President-elect and delivered a written congratulatory message from Prime Minister Narendra Modi.
India's back-to-back engagements with Iran come in the backdrop of the US withdrawal from Afghanistan and a simultaneous increase in the Taliban's offensive. 
While India and Iran recalibrate their relations, Afghanistan may appear as a convergence point. Notwithstanding the importance of Afghanistan, the geopolitics of the Indo-Pacific Region could also play an important role in India-Iran relations. 
Do India's and Iran's interests converge in Afghanistan?
Despite India and Iran having high stakes in Afghanistan the nature of these stakes differs. This difference could ultimately decide the priority of both the countries. 
India's priority in Afghanistan is protection of the Indians present there either in diplomatic capacity or otherwise, security of investments of over $3 billion in the infrastructure projects across all the 34 provinces of Afghanistan and developing the trade route connecting Iran, Afghanistan and Central Asian countries. Besides, there is a threat of spill over of radicalization in India, especially in Jammu and Kashmir.  
For Iran, which shares about 900 km long border with Afghanistan, the primary concerns are influx of refugees, rise in drug and human trafficking and increase in terrorist activity. Taliban's advances have led to capturing of the border areas of Afghanistan. Last month, the Taliban captured an important border crossing, Islam Qala, which disrupted the cross border trade between Iran and Afghanistan. 
In a bid to pacify its own concerns, Iran hosted the Afghan government and the Taliban leaders for talks on 7-8 July. But there is uncertainty over how long the relations between Iran and the Taliban would remain cordial. In the past, Iran along with Russia and India had supported Northern Alliance against the Taliban. Also, sectarian divide – Shia Iran versus Sunni Taliban – could become a major reason for hostility between the two in future. 
The Indo-Pacific perspective of India-Iran relations
Ultimately the geopolitical rivalry of the Indo-Pacific Region could play out in Iran, Afghanistan and Pakistan. 
Parallel to the withdrawal from Afghanistan, the US is renewing its focus on Southeast Asia. Secretary of Defence Lloyd Austin recently visited Singapore, the Philippines and Vietnam with an aim to boost military ties with Southeast Asia to counter China. US Vice President Kamala Harris is set to visit Singapore and Vietnam later this month with the message 'America is back.' 
For its part, India is set to deploy four warships in South China Sea for two months. This deployment includes naval exercises with the US, Japan and Australia. India's stand against China has become assertive in past one year following clashes between Indian and Chinese troops in Galwan Valley in 2020. The deployment of warships in South China Sea is another step towards countering China.
The US withdrawal from Afghanistan offers an opportunity to China to increase its footprint in the region. China would look to increase its involvement in Afghanistan for the economic benefit the latter offers in the form of natural resources. To be able to gain foothold in Afghanistan, China has already reached out to the Taliban. 
Stability in Afghanistan implies a relative stability in Pakistan and Iran where China has invested heavily in infrastructure projects. China has invested over $60 billion in the China-Pakistan Economic Corridor (CPEC) that connects China's Xinjiang province with Gwadar Port in Balochistan province of Pakistan. In March this year China and Iran entered into a deal to invest $400 billion in various infrastructure and connectivity projects in Iran over the next 25 years. 
Iran's challenges are not over with the US-withdrawal from Afghanistan. Raisi, considered a hardliner in Iran's politics, spoke about ending 'tyrannical' sanctions imposed by the US. However, Raisi is himself under personal sanctions from the US over allegations of human rights abuses when he was a judge in the past. The future of nuclear deal is also yet to be determined as the US maintains that the ball is in Iran's court. Following the US-withdrawal from the nuclear deal in 2018, Iran too had moved away from its obligations under the Joint Comprehensive Plan of Action (JCPOA).
China's priority is to protect its investments while Iran's priorities are countering the US, economic crisis and cross-border threat from Taliban. These priorities could increase the proximity between them.  
On the other hand, India may also have to make a choice. By virtue of growing engagements with the US, India could choose countering China as a priority. China is a direct threat for India due to border stand-off. Besides India has high stakes in South China Sea since $200 billion worth of India's trade passes through this region. 
India-Iran relations have been unstable for some time now. India stopped purchasing oil from Iran post-US sanctions in 2019. Although Chabahar Port project was exempt from sanctions, India's relations with Iran have remained under the shadow of the US-Iran relations to a great extent. The emerging situation may require India to look at Iran not as a gateway to Afghanistan and Central Asia but rather as a country in the Indo-Pacific Region. As such, India and Iran may have to calibrate their relations around the geopolitics of the Indo-Pacific Region.
The views and opinions expressed in this article are those of the author.