Since Narendra Modi assumed the office of the Prime Minister in 2014, India's foreign policy has emphasized on three main aspects: Reinvigorating its relationship with other countries, balancing between adversarial states and securing membership in different multilateral forums. This pragmatism has always not been in India's foreign policy outlook. In a dynamically transitioning world order, India finds itself playing a vital role in it. Its foreign policy is becoming incrementally pragmatic contrary to the idealism practiced for a long time. This transformation has reached its zenith under Modi. It has been more than four and a half years of Modi in office and with the general elections approaching, looking back at the makeover of the Indian Foreign Policy deems necessary.
Dubbed as the fastest growing major economy in the world and its geopolitical significance being gradually realized by several countries, India is currently reaping the best out of most of its foreign relations. The U.S. waiver of sanctions under the CAATSA Act after India's purchase of S-400 missile systems from Russia was the most prominent especially because the U.S does not simply grant a waiver without doing a cost-benefit analysis. Modi's government has successfully struck the right cord by securing membership in the Shanghai Corporation Organisation (SCO) joining China, Russia and the Central Asian Republics in the regional cooperation while it has been a part of the Quadrilateral Security Group to work closely with the U.S, Japan, and Australia to ensure a 'Free and Open' Indo-Pacific.
India is walking the tight rope with Israel and Iran on either side, subtly balancing its interests between the Middle Eastern rivals. Statements like "India- Israel relationship is a marriage made in heaven" from Prime Minister Benjamin Netanyahu portrays the bonhomie between the two countries. With heavy dependence on its oil imports from Iran, India definitely understands the need to be rational and exude its strategic autonomy in issues of national security. Moreover, its participation in the trilateral groupings of RIC (Russia-India-China) and JAI (Japan-America-India) has yet again proved India's inclusion in both to be imperative in attaining respective interests and objectives. Further, Modi's Neighbourhood First, Act East, Link West and Connect Central Asia policies have been doing equally well. Modi has also gone a mile ahead to initiate engagements with the Pacific Island nations, which India did not consider holding much importance till recent years.
Modi's Bharatiya Janata Party's manifesto emphasizes on the pursuance of 'enlightened national interest' as the core of Indian foreign policy. This resonates Aristotle's 'enlightened self-interest' which means that more you benefit others, the more you get benefitted. It also means, ensuring peace with one country while not letting down the other. This is exactly what underlines India's track change to 'multi-alignment'. This change has not happened in the last four years but essentially found its overt expressions recently. While Nehru's foreign policy orientation was extremely pacifist and had strict adherence to the idea of 'non-alignment', the successive administrations of Indira Gandhi, Narasimha Rao, Vajpayee, and Manmohan Singh kept giving a cosmetic correction to Indian Foreign Policy to face the global challenges.
Modi's 'Panchamrit' policy consisting 'Samriddhi' (shared prosperity) and 'Samvad' (greater engagement) emphasizes a multi-pronged balanced relationship with the International community. Modi intends to maneuver external affairs with the developed and the developing countries at the level of governments and with the people both Indian and foreign nationals through several diplomatic channels. Some noteworthy initiatives were the Pravasi Bharatiya Divas, addressing the Indian diaspora abroad as part of his diaspora diplomacy and massive usage of Twitter and Instagram to bolster India's public diplomacy.
The soft power projection at the UN adopting the International Yoga Day was indeed a landmark feat in Indian diplomacy. While Singapore and Israel named two flowers after him, Saudi Arabia, Afghanistan, and Palestine bestowed him with their highest civilian awards, to mention a few.  
Having said this, there are certain lacunae in Modi's foreign policy that needs greater attention. How long India can sustain U.S pressure on issues like oil trade with Iran, defence ties with Russia, to bring down the trade deficit it has with China remains a conundrum. At the same time, India should deepen its ties with the US as well as Russia to contain cross-border terrorism from its North West among other conventional areas of cooperation. The policy should focus closely on countries like Israel and Japan that have convergence of interests with India and further the relations with these countries on various fronts. To effectively challenge the rising Chinese influence in the region, Modi's government should look forward to strengthening and diversifying India's soft power exhibition rather than depending only on Yoga, Ayurveda and the diaspora. Indeed, China has upped the ante through its soft power projection including its 'Panda Diplomacy'.
So far, the realist foreign policy of Modi has yielded decent outcomes in portraying India's stature like that of an emerging power in the region. It is for sure a card that Modi's political party will legitimately play during the election campaign. Only time can tell what Narendra Modi's plan of action would be, how he would take forward India's image at the international system, whether he would maintain the momentum or not if he gets re-elected in the May 2019 elections. Also, it remains to be seen what the future trajectory of the Indian foreign policy will be if Modi does not get another term to realize his agenda.
Image: Prime Minister's Office, Government of India [GODL-India], via Wikimedia Commons
The views and opinions expressed in this article are those of the author and do not necessarily reflect the official policy or position of The Geopolitics.
This work is licensed under a Creative Commons Attribution-NonCommercial-NoDerivatives 4.0 International License.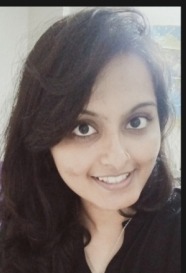 The author is a Postgraduate Research Scholar at the department of Geopolitics and International Relations, Manipal Academy of Higher Education, Karnataka, India. She is currently an intern at National Maritime Foundation, India. Poornima's  research interests include Indian foreign policy and national security, maritime security, geopolitics of West Asia and India-Israel relations.