The Indian Prime Minister Narendra Modi on an official trip to Thailand met with Prime Minister of Thailand Gen. (retd.) Prayut Chan-o-cha on the sidelines of 35th ASEAN Summit, 14th East Asia Summit (EAS) and 16th India-ASEAN Summit. The Indian Community in Thailand organised a grand reception for the Indian Prime Minister named "Sawasdee PM Modi". In the Thai language, the word 'Sawasdee' is used for greetings and goodbye. 'Sawasdee' has its origination from Sanskrit word 'Svasti' which means welfare. India and Thailand are close maritime neighbours having historical and cultural linkages. In the contemporary context, India's 'Act East' policy (AEP) is complemented by Thailand's 'Look West' policy which has made the relationship deep, robust and multifaceted.
The Indian Prime Minister Modi is set to participate in various ASEAN related Summits including the ASEAN-India Summit, East Asia Summit and a meeting on RCEP negotiations. ASEAN Related Summits are key elements of India's foreign policy, most notably India's "Act East Policy" (AEP). At the event hosted by the Indian diaspora, PM Modi asserted 'India's Northeast to be a gateway to Southeast Asia' through AEP. 
India's Look East Policy (LEP) shaped engagements with India's East and South-Eastern Neighbours, including its extended neighbours in Asia–Pacific for nearly two and a half decades. Initially, India's LEP was conceived as an economic policy to cultivate ties with South East Asia. Substantially with the deepening of interests and inclusion of 'Security' component gave a strategic dimension to it. Today, it has attained a 'multi-layered' relationship status with cultural, economic, political, institutional, strategic and security component with intrinsic naval constituents. 
Under Prime Minister Narendra Modi's first term it gathered greater momentum and upgraded to "Act East Policy" (AEP). This is more than a change of words; it denominated a paradigm shift in diplomatic purview on how India views this region. This morphing of India's AEP rests on four cardinal pillars – Culture, Commerce, Connectivity and Capacity Building. AEP has imparted greater strategic and diplomatic vigour to India's ties with the East Asian, South-East Asian and ASEAN region. This 'renewed vitality' is crucial for connecting India's North Eastern Region (8 Sister States) with the South East Asian Region (SEAR) and ASEAN, it is a priority in AEP of India. There is recognition now in New Delhi that success of AEP will largely be determined by enhanced connectivity, security, stability and development of its North Eastern Region. This recognition has contributed to New Delhi's concerted efforts in maintaining multi-layered approach in cooperation with the SEAR in areas encompassing security, strategic, political, counterterrorism, & defence collaboration in addition to economic ties and many such efforts are in this direction. This AEP has stretched itself to go beyond its geographical coverage to include countries like Japan, South Korea, and Australia including Pacific Islands Nations. It got a new direction called "Act Far East Policy" to include Russia into its sphere stitching a wide geographical and strategic imagination in India's Foreign Policy. 
North-East India: Gateway to South East Asia
The geography of the North Eastern Region (NER) comprises of eight states viz. Arunachal Pradesh, Assam, Manipur, Meghalaya, Mizoram, Nagaland, Sikkim and Tripura; it positions itself as the most favourable location to focus on the implementation of India's Look East Policy. This 'Geographical Blessing' is the gateway to South East Asia. Therefore, the socio-economic development, establishing communication, connectivity, infrastructure, stability and security of the northeastern region is very important so that it can be linked to the neighbouring South East and South-East Asian countries of Nepal, Bangladesh, Myanmar, Thailand, Malaysia, Vietnam, Bhutan & China. The yet to develop NER of India will witness an economic transformation by connecting to SEAR which offers unlimited economic opportunities and scope for development. 
India's NER due to its critical geographic location is a bridge between two sub-regions of Asia, South Asia and Southeast Asia. The North Eastern Region comprises of about India's eight percent land area and around three percent of the population of the country. The Northeast region with predominant of its boundary being the international border, the problems and peculiarities are even more accentuated. The states of the region is surrounded by China, Bangladesh, Myanmar and Bhutan. The region has a long international border of (5182 km), which is more than 99 % of its total geographical boundary. These states have an international border with China (1395 km), Bhutan (455 km), Myanmar (1640 km), Bangladesh (1596 km) and Nepal (97 km). On the other hand, the region is connected with mainland India through a very narrow strip of land with a width of about 22 km called the Siliguri Corridor nicknamed 'Chicken's Neck'. Given the peculiar geopolitical location, the region can develop cross-border markets, which are likely to be more cost-effective for North East India's surplus production than the distant national markets especially the South Asian and South-East Asian Region (SEAR) due to its geographical proximity. It is a point of geopolitical and strategic convergence between SEAR, ASEAN and SAARC. The NER can facilitate trade and cooperation in various sub-regional groupings like BBIN, BIMSTEC, Mekong–Ganga Cooperation and BCIM. 
Among the others, the NER not limiting itself to trade potential is also a hub for India's 'Power Diplomacy' by exporting electricity to its resource-starved neighbours given the generous hydroelectric potential which is also carbon limiting form of energy that the NER carries. Besides, NER is endowed with abundant untapped natural resources especially several rare minerals like dolomite, sillimanite, carborundum including uranium, which project a huge potential for industrial development. Various initiatives like Kaladan Multi-modal transit transport project, India-Myanmar-Thailand trilateral highway, Trans-Asian Highway, India-Myanmar rail linkages, Myanmar-India-Bangladesh gas and oil pipeline project, and International Optical Fibre Network between North-East India and Southeast Asia (It can enable NER of India to become an IT and ITES hub), Border Haats (facilitate border trade) etc. can infuse new dynamism to the region in increasing multi-faceted cooperation, increasing Trade and cooperation with SE–SEAR-ASEAN countries. Development of ASEAN Highway that can be accessed from the existing NH-39 & NH-36 of Assam through Dimapur–Kohima-Imphal to reach Myanmar at the border town of Moreh (Manipur, India). Seventy one km stretch of NH-36 has developed to two lanes and it has been declared as 'Asian Highway No.1'. This route assumes a lot of significance as it has been envisaged to connect Thailand, Laos, Vietnam Cambodia, Malaysia and Indonesia along with the same highway network. This will change the prevailing status of economic development of the NER. The NH 152 from Assam has a direct link to the Royal Kingdom of Bhutan. The NER has three distinct national highways connecting Bangladesh. 
Guwahati – Jorabat – Shillong – Dauki – Sylhet – Dhaka –totalling 467 km. 

Guwahati – Jorabat – Shillong – Karimganj – Sutarkandi – Sylhet – Dhaka – totalling 657 km. 

Guwahati – Paikan – Dalu – Dhaka –totalling 261 km in the Indian Territory.
 All the above, possess considerable 'Geopolitical & Strategic' significance, its development is crucial and a priority for the NER due to its proximity to China. China's claims over the Indian State of Arunachal Pradesh, and Doklam Crisis are a grim reminder to India's lax approach in the development of its NER. China is far ahead of India in infrastructure, connectivity and development of its ties with bordering countries including Indian border areas. A classic example that India can take a cue from is China's south-western province of Yunnan which is well connected to Myanmar. This gives China an advantage in trade with ASEAN and connectivity to Myanmar's Kyaukpyu port facility and helps aid the development of China's south-western hinterland. Kyaukpyu is a coastal town along the Bay of Bengal in Myanmar's western-most state of Rakhine. China has committed to building a deep seaport in Kyaukpyu; it makes substantial economic and strategic sense for China in its initiative to develop its inland provinces. There are concerns about China's intentions in New Delhi and within civilian and military representatives of Myanmar itself, that China could leverage the port at Kyaukpyu for military purposes and threaten Myanmar's sovereignty. 
Dual Model: The East-West Compact
Rudyard Kipling in his famous poem "The Ballad of East and West" wrote "0h, East is East, and West is West, and never the twain shall meet". Prime Minister Narendra Modi first said it at the 'Make in India' conference in 2014 at New Delhi before he headed out to the U.S. on his first prime ministerial visit. At the White House, post-meeting with the then US president Barack Obama, the Indian PM declared that "America is an integral part of our Look East and Link West policies". In the geopolitical circles, this initiative is pointing of broader comprehensive cooperation. It is understood to be a pre-birth of 'Indo–Pacific Conceptualisation' in the 'Indian Geopolitical Imagination'.
First, India's decision to rebrand Look East Policy 2.0 as Act East Policy reflected India's commitment to building longer-term strategic and economic cooperation, benefitting by closer relations with SE–SEAR–ASEAN – extending to the Pacific. The Ministry of External Affairs received a new vigour, and considerable diplomatic energy was spent in building on relations with CMLV countries (Cambodia, Myanmar, Laos, Vietnam), Japan, Australia and with ASEAN given special diplomatic and strategic character. On strategic issues, India has increasing convergence on security interests with key partners in ASEAN both in a bilateral and multilateral format. Closer cooperation in combating terrorism, collaborating for peace and stability in the region and promotion of maritime security based on international norms and laws are being pursued. 
India engages with the Pacific Island Countries on a wide range of issues including climate change. Forum for India Pacific Islands Co-operation (FIPIC) was formed in November 2014, to strengthen India's relationship with the Pacific Island Countries. The first FIPIC summit was held at the level of Heads of Government in November 2014 in Suva, Fiji. It serves as a platform to further India's association with the 14 island nations of the Pacific like Fiji, Kiribati, Papua New Guinea, Samoa, Solomon Islands, Tonga and Marshal etc. It is a key factor in India's Act East Policy (AEP) and India's Indo–Pacific Vision. As China entrenched its relations with India's neighbours in the Indian Ocean Region, India deepens its own connections with the neighbouring Asian states as well as in the Indian Ocean Region countering Chinese influence. Cooperation with Pacific Island nations is crucial for India to garner support for the permanent membership of a reformed UNSC. FIPIC countries prove crucial in meeting 'Climate Justice' and issues of 'Climate Refugees', On issues of equity under 'Common But Differentiated Responsibilities (CBDR) Principles, seeking 'Climate Finance', coordination in climate change negotiations and climate change summits. India leverages from the Indian diaspora and the strength it offers, several countries in the Indo-Pacific Region have a large concentration of people of Indian origin; Fiji alone has around 35 % of Indian Origin Diaspora. They act as tools of 'Soft Power Diplomacy'. Trade and investments, security and strategic interests are other shared interests that the region offers to make it significant for India to engage. The FIPIC Region is rich in resources such as oil, gas, sea bed minerals etc., increasing the strategic content of the relationship.  
Asian Century
One inherent weakness that plagues India's AEP is relatively less involvement of India's NER. There is a greater need for integration of the NER by providing communication, access and capacity building. This has to be addressed with urgency. A 'Greater Institutional Framework' between India–SE–SEAR must be adopted on cooperation and collaboration on issues like collaboration across a range of strategic issues, including transnational terrorism, combating drugs trafficking, maritime piracy, maritime security and nuclear proliferation. Mutual legal assistance and extradition treaties must be framed and expedited at the earliest to ensure peace and security in Indian states of NER. Security is one of the most critical problems hindering trade and development prospects combined with difficult geography. The secessionist tendencies, sub-ethnic conflicts and consequent militancy by organizations like NSCN-K, NSCN-M, Garo liberation etc. are dampening the development of the north-eastern region. The Indian Island Archipelago of Andaman & Nicobar remains an untapped potential in India's Security Paradigm, it is India's anchor in changing dynamics of Indo–Pacific Region. This is India's 'Eastern Eye' in IOR which is emerging as a new theatre of conflict and strategic competition in the post-Cold war era. With China's aggrandizing behaviour in the South China Sea, its increased presence in IOR and its strategic engagements encircling India known as 'String of Pearls' approach in geostrategic parlance; India's inclusion of this Archipelago of Andaman & Nicobar can alter the maritime security dynamics in the Indo–Pacific Region. India must leverage its maritime partnerships which can offset some of India's shortcomings. A recent one is India and Japan coming together building Asia–Africa Growth Corridor in the IOR through infrastructure and connectivity; here India's tight purse was taken care of by Japan. Besides, The Andaman and Nicobar Islands provide significant surveillance and monitoring advantages to India's navy. One of India's first attempts at strengthening its military presence on the islands was establishing the country's only tri-services command in Port Blair in 2001. If India can chart out a role for the islands in its maritime domain awareness project, it can achieve far greater deterrence through staging and power projection. 
More people to people contact must be cultivated through the promotion of sports, soft power, promoting shared culture etc. SEAR resembles deep imprints of Indian Culture. The great epics of Ramayana and Mahabharata are civilizational connects that India shares with SEA countries especially Cambodia, Thailand, Indonesia. India is birth land of world's four major religions viz. Hinduism, Buddhism, Jainism and Sikhism. Buddhism forms a civilizational and spiritual connection between India and SE–SEAR–ASEAN regions. With Indo–Pacific gaining recognition with differential perceptions it is prudent and significant for New Delhi to focus on IOR and improvise on its 'Ocean Governance'. China's expansionist behaviour and 'Blue Water Naval' ambitions are a constraint and limitation to India's 'Blue Economy Potential'. As China emerges as a major global power, it will expand its military footprint across the globe, including dominating the maritime environment of IOR. The rapid expansion of China's naval capabilities and broader military profile is a classic manifestation of its great-power status. China's new naval strategy of "Far Sea Defence" is aimed at giving Beijing the ability to project its power in key oceanic areas, including and most significantly the Indian Ocean Region. India needs to take an active role in the shaping of the agenda of Indo–Pacific and IOR as a whole. A prudent 'Security Doctrine' for India must include proactive, better cooperation and engagement with SEAR countries and countries in Indo-Pacific. 
To conclude the idea of establishing and enhancing connectivity between India's NER and SEAR is a welcome step and has the potential to change the socio-economic, security and strategic landscape of the region. Implementation of projects in time-bound manner will be a positive step to start with; not stopping short the strategy must be to involve India's NER with various sub-regional initiatives like BBIM, BIMSTEC, and MGC etc. The Indo–Pacific-SEAR has the potential to help realise Asian Prosperity. Stitching together the collective dreams of around 2.5 Billion the region is set to usher in an arch of prosperity sculpting in a new chronicle of 'Asian Century'.
Image credit: Presidential Communications Operations Office [Public domain], via Wikimedia Commons
The views and opinions expressed in this article are those of the author and do not necessarily reflect the official policy or position of The Geopolitics.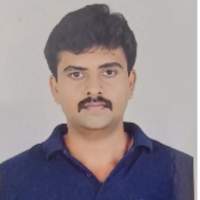 The author is a Ph.D. scholar and a Senior Research Officer at the Chennai Centre for China Studies, a think tank researching on China offering peninsular perspective. His areas of interests include Russia–China Relations, China's Foreign Policy, Security and Strategic Studies.