The Shanghai Cooperation Organization (SCO) Summit from June 9-10 went largely along expected lines. The Indian PM Narendra Modi, met the Chinese President, Xi Jinping, on the sidelines of the summit. New Delhi's proposal to have an informal summit, in India in 2019, on the lines of the Wuhan Summit (held in April 2018) was accepted by the Chinese. Agreements were also signed between both countries with regard to sharing hydrological data on the Brahmaputra River, and export of non-Basmati varieties of rice from India. Another issue, which was discussed during the Modi-Xi meeting was the joint capacity development project in Afghanistan, which was first proposed during the Wuhan Summit.
Commenting on his meeting with the Chinese President, Modi tweeted: 'Met this year's SCO host, President Xi Jinping this evening. We had detailed discussions on bilateral and global issues. Our talks will add further vigour to the India-China friendship,'
Modi's Meetings with Leaders of Other Member Countries
The Indian PM met other leaders of member countries including President of Tajikistan and Uzbekistan. While there was no formal meeting with the Pakistani President Mamnoon Hussain, Modi did shake hands with Hussain, and both exchanged pleasantries. Interestingly, Chinese President Xi Jinping during his address had spoken about the presence of both leaders, as well as entry of both countries into the SCO. Said the Chinese President:
"Presence of Prime Minister Narendra Modi and Pakistani President Mamnoon Hussain is of great historic significance,…The entry of India and Pakistan into the Shanghai Cooperation Organisation would bolster its strength."
Modi's Address at the Plenary
During his address at the SCO Plenary, the PM made a reference to two important issues; connectivity as well as terrorism. Commenting on the relevance of connectivity, Modi stated: 'We have again reached a stage where physical and digital connectivity is changing the definition of geography. Therefore, connectivity with our neighbourhood and in the SCO region is our priority'.
The Indian PM also referred to India's participation in the Chabahar Project, as well as International North South Transport Corridor (INSTC) as clear instances of India's firm commitment to connectivity.
While referring to terrorism in the region, PM Modi cited the instance of Afghanistan: "I hope the brave steps towards peace taken by President Ghani will be respected by all in the region."
India once again refused to endorse the Belt and Road Initiative (BRI) Project, sending a clear message to China, that it was not comfortable with this project, given the fact that it passed through disputed territory (Gilgit-Baltistan). During the Wuhan Summit, China had said that it will not compel India to join the project. A declaration issued at the end of the Summit, stated that Russia, Pakistan, Kazakhstan, Uzbekistan, Kyrgyzstan and Tajikistan have "reaffirmed their support for the Belt and Road Initiative (BRI) of China.
Indian Support for JCPOA and Mending Ties with Beijing and Moscow 
In recent months, New Delhi's approach towards both China and Russia has been driven by pragmatism and self-interest. As a result, during the Wuhan Summit and at the time of Indian PM's Russia visit- the changing economic order (especially the isolationist approach of Trump) as well as geo-political developments in South Asia and beyond were discussed. New Delhi's decision to work on a capacity building project with Beijing was especially interesting. Through both these visits and New Delhi's overall attempt to mend ties with Beijing and reboot ties with Russia have sent a clear message to Washington DC.
New Delhi's stand on US withdrawal from JCPOA (Joint Comprehensive Plan of Action) and Washington's continuous threat to impose sanctions against even allies doing business with Iran has been criticized. External Affairs Minister, Sushma Swaraj in a press conference had made some firm remarks commenting on India's ties with Iran:
"We only recognise UN sanctions. We do not recognise any country-specific sanctions,.. We don't make our foreign policy under pressure from other countries…"
It would be pertinent to point out that during Iranian Foreign Minister Javad Zarif's recent visit to New Delhi (June 2018), the possibility of reviving the rupee-rial payment method through the UCO bank.
During the SCO Summit too, Modi while speaking about connectivity projects linked to Iran did not really speak about the relevance of the Iran Nuclear Agreement.
Should India Have Taken a Stand on Iran?
Given India's economic and strategic interests in Iran (Tehran happens to be the third largest supplier of oil to India), some mention of the Iran Agreement and support for Tehran on the issue would have been appropriate.
India could have used this opportunity to send a tougher message to US on Iran. The timing was apt, given the fact that only recently, US allies like France, Germany had written a letter to the US seeking exemption from Sanctions:" As allies, we expect that the United States will refrain from taking action to harm Europe's security interests".
Russian and Chinese support for Iran
While Russia and China's ties with the US are of a very different nature, both countries seized the opportunity and extended their support to Iran. President Xi Jinping while praising the nuclear agreement said the deal is:
"Conducive to safeguarding peace and stability in West Asia and the international non-proliferation regime, and should continue to be implemented earnestly."
After the US withdrawal from JCPOA, the Iranian President during his meeting with Putin in fact spoke about the need for greater cooperation between both countries. Said Rouhani: "Given the US illegal withdrawal from the nuclear agreement, more serious and more important dialogue between our two countries is required".
Conclusion:
New Delhi needs to use the SCO to its advantage, and the organization does provide an opportunity to reach out to China, Russia, Central Asian countries and even Pakistan.
On the Iran issue, New Delhi needs to have a well defined policy and find common grounds with other countries not comfortable with Trump's Iran policy. It is alright, not to comment on every geopolitical issue, but playing it safe on Iran will not benefit New Delhi. India should have been more categorical in its support for Iran at the SCO Summit given India's economic and strategic interests. As discussed earlier, taking a similar stand like China and Russia may have not been possible due to the Indo-US strategic relationship but subtle messaging that India will follow an independent course was certainly possible.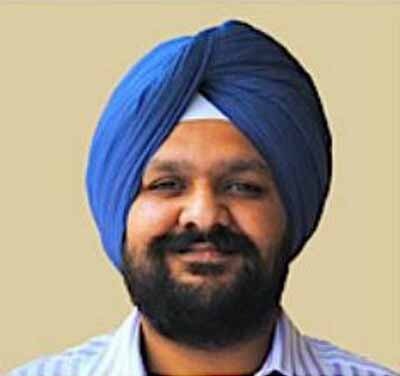 Tridivesh Singh Maini is a New Delhi based analyst interested in Punjab-Punjab linkages as well as Partition Studies. Maini co-authored 'Humanity Amidst Insanity: Hope During and After the Indo-Pak Partition' (New Delhi: UBSPD, 2008) with Tahir Malik and Ali Farooq Malik. He can be reached at [email protected].