A defamation trial pitting Cambodian Prime Minister Hun Sen against veteran opposition leader Sam Rainsy which opened in Paris at the start of September highlights the dangers of state media control and digital authoritarianism. 
Hun Sen, who has ruled the country since 1985, claims that Sam Rainsy, who has dual French and Cambodian nationality, defamed him on Facebook in 2019. Sam Rainsy said that the prime minister was responsible for the deaths of Cambodian trade union leader Chea Vichea in 2004 and national police chief Hok Lundy in 2008, which Hun Sen denies.  
The case, which opened on Sept. 1, was heard by the 17th chamber of the Tribunal Judiciaire in Paris, which considers media-related cases. The court is due to reach an initial decision on the substance of Hun Sen's claims on Oct. 10. Whatever the decision, the case highlights that tightening state control over the media and the Internet leaves a small to vanishing space in which Cambodians can criticise their government. 
"There is no liberty of expression in Cambodia. Those who dare to express themselves find themselves dead, in prison or in exile," Sam Rainsy, who is banned by the government from boarding any airline to Cambodia, told the court. "Facebook is my only tool of expression. I expressed an opinion that I could not express anywhere else."
He has a point. Organisations such as Reporters sans Frontières have put Cambodia at the bottom of global rankings for press freedom. All the major Khmer language media in Cambodia are controlled by the government. There used to be a relatively free English language press, but that has also disappeared, with the Phnom Penh Post controlled by a government ally. The Cambodia Daily was forced out of business in 2017 by a politically motivated tax bill for $6.3 million. 
Authoritarianism in Cambodia has also taken on a digital dimension, faithfully tracking a pattern witnessed in Russia, China and Myanmar. Sam Rainsy has complained that reduced traffic on his Facebook page, which has 5 million followers, is due to government blocking of the page. The country's planned National Internet Gateway (NIG), originally planned for early 2022, has been delayed, but once implemented will dramatically increase government powers of online censorship. 
"Freedom of expression has no place in Cambodia," Sam Rainsy's lawyers wrote in their submission to the Paris  court. It's therefore "fundamental" that the Cambodian people, as well as the international community, are kept informed of the crimes alleged to have been committed by the head of government. 
Diasporic Voices
Cambodia's constitution and the Paris Peace Agreements of 1991 commit the country to a model of liberal democracy with free and fair elections. These requirements have been largely jettisoned by Hun Sen. In 2017 the country became a single party state when the politically controlled supreme court banned the opposition Cambodia National Rescue Party co-founded by Sam Rainsy. 
That was partially reversed this year when the Candlelight Party, also created by Sam Rainsy, was allowed to compete in local elections, albeit amid frequent intimidation and arrests of party supporters and candidates. The next national election is due in July 2023.  
In such a context, informed, critical reporting on Cambodia is an important task which is currently hard to fulfil. The 2021 military coup in Myanmar has tended to absorb much of the attention that international media devote to southeast Asia, pushing Cambodia even further down the agenda. The New York Times has used its rare stories on Cambodia to cover a bad-taste gimmick by an Irish artist recolouring photos of victims of the Khmer Rouge, a stunt which was condemned by government and opposition alike, and to focus on the return of looted artwork to the country. 
Both topics raise important issues, but they are issues about Western misappropriations of Cambodian culture and history. They bring no critical perspective to bear on the issues that Cambodians face in everyday life, and the lack of political choices open to them. Such is the fear of reprisals within Cambodia that objective reporting by Cambodians inside the country is not currently realistic. 
However, the Cambodian diaspora offers sources for doing this from outside the country. The country's history and the Khmer Rouge years mean that the diaspora is extremely widespread. There are substantial communities in the US, Canada, Australia, South Korea and many other countries. 
Diasporas often fail to get media attention. They don't neatly fit into the main news cycle priorities in either their host or origin country. In the case of Cambodia – and other countries too – these communities include people who have fled persecution or been ordered to leave. Some have families at home and are too scared to speak publicly. Others have no such constraints. Their voices deserve to be heard more often.
[Photo by Ericse157, CC BY-SA 4.0, via Wikimedia Commons]
The views and opinions expressed in this article are those of the author.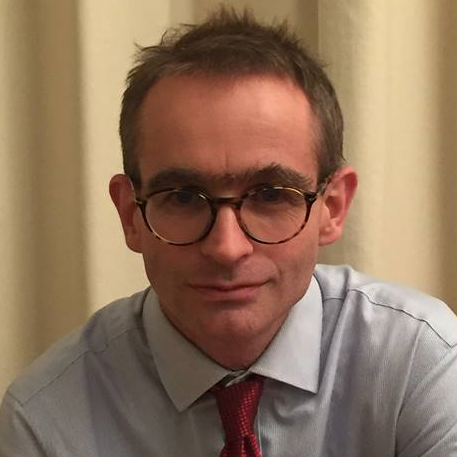 David Whitehouse PhD, a journalist in Paris, was co-author of the autobiography of Cambodian opposition figure Sam Rainsy published in 2013.