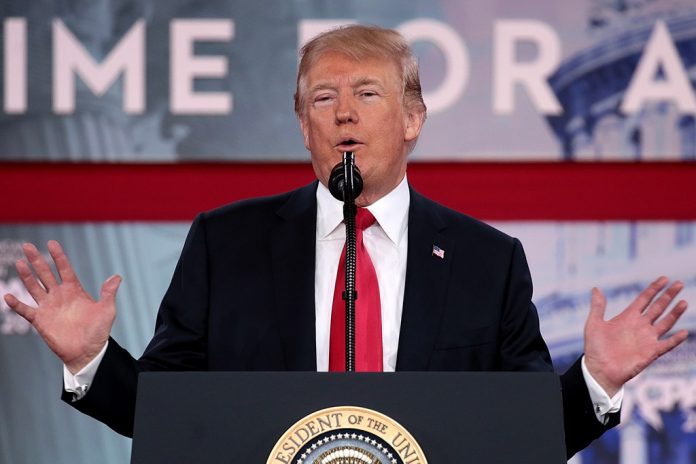 Britain recently proposed the idea of creating a group of 10 democracies or D10 – UK, U.S., Italy, Germany, France, Japan, Canada, Australia, South Korea and India. While proposing such a grouping, Britain stated that these countries should collectively work towards finding alternatives to Chinese technologies – especially 5G.
The proposal for this new grouping came days after Boris Johnson stated that the UK will be reducing Huawei's participation in Britain's 5G network to zero by 2023. In the aftermath of the coronavirus pandemic, there has been extreme pressure on Johnson to work towards scaling down economic relations with China, and reconsider his government's decision in January 2020 to permit Huawei's participation in the non-core elements of its 5G network. Britain's National Cyber Security Centre (NCSC) has also said that a new enquiry will examine Huawei's UK operation.
Countries in the proposed 10 already part of Economic Prosperity Network
The U.S. has also proposed that it is keen to work with countries like Australia, India, Japan, New Zealand, South Korea and Vietnam to create an 'Economic Prosperity Network' (there is a clear overlap between the proposed D10, and the 'Economic Prosperity network in terms of participants). The aim of this Economic Prosperity Network is to steer the global economy, examining new supply chains and reducing economic reliance on China.
Trump's decision to expand G7
President Trump's announcement that he would seek to expand G7 to include India, Australia, South Korea and Russia has drawn attention. The reason cited by Trump for the expansion of G7, was the fact that it is not in sync with current global realities. 
Addition of Russia
What is interesting about Trump's proposal with regard to the G7 is the inclusion of Russia given its tensions with the U.S. in recent years, Moscow's increasing proximity to China, and the fact that the U.S. has been pitching for closer partnerships between democracies. The U.S. President has spoken personally with Vladimir Putin to discuss plans for expanding the G7. Analysts believe, Trump's proposal for including Russia in such an organization is driven by the aim of preventing Moscow from veering more towards Beijing.
Reactions to the proposal
As expected, reactions to Trump's proposal for a rethink with regard to G7 have received varied responses. Predictably, India and South Korea have welcomed Trump's proposal for expanding the G7, while Australia has been more guarded.
Trump is likely to face opposition for a number of reasons. Firstly, Japan may not be keen on the entry of South Korea. Not only would this reduce Japan's importance but there have been serious tensions between the two East Asian countries in recent years. In fact, South Korea has recently filed a complaint at the World Trade Organisation (WTO) over Japan's import controls. In July 2019, Tokyo had imposed restrictions on exports of commodities which are essential for the production of semiconductor products. Later on, Japan removed South Korea from its 'white list' which consists of 29 preferred trade partners. The main reason behind Japan taking these punitive economic measures vis-à-vis Seoul, was South Korea's demand for reparations for atrocities committed by Japan during its occupation of Korea.
Second, the European Union, UK and Canada have already opposed Russian participation in any such organization. The EU Foreign Policy Chief, Josep Borrell said, he would oppose the entry of Russia into any such grouping unless it changes course, and the environment allows for the G8 again to have a meaningful discussion, and this is not currently the case. Canada and UK too have opposed Trump's proposal. Apart from Russia's strained ties with the West, one of the major problems with regard to the inclusion of Moscow in the grouping is that all other countries are democracies, and in recent years there has been an emphasis on strengthening partnerships between democracies.
Third, an expanded G7 needs to have clarity with regard to aims and objectives. Initially, the goals can be realistic, but there has to be a clear roadmap.
China's reaction to the proposal
Apart from the above obstacles, China's reaction to Trump's proposal was predictable, with Beijing stating that any attempts to join hands against Beijing would have negative consequences. A spokesman from the Chinese Foreign Ministry stated that in a post-coronavirus world, greater cooperation was needed and keeping China out would not benefit anyone.
While international groupings need reform, and need to be made more representative —  the G7 is not an exception in this context. It is important to adopt a cautious, realistic and incremental approach towards an idea like the reform of the G7. 
Britain's idea of a grouping of democracies, which is focused on cooperation in limited areas, such as technology, maybe a better way of going about things (given Trump's unpredictability). It is also important to ensure that groupings are not mere acronyms or slogans, and have well defined objectives. While Trump's idea may have impressed those who are not satisfied with the current status quo in the world order, it is equally important that the expansion of G7 is carried out sensibly, through constructive dialogue with all stakeholders.
The views and opinions expressed in this article are those of the author.