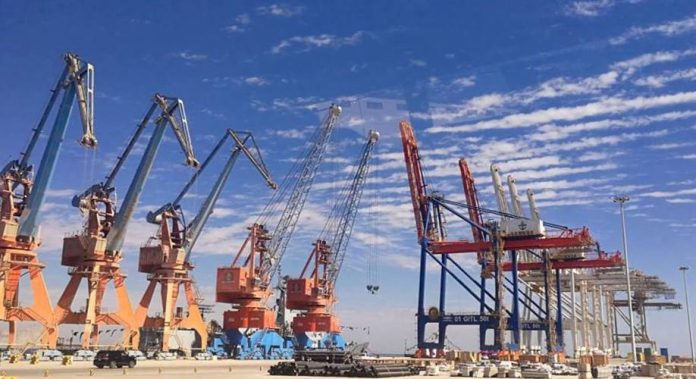 China-Pakistan Economic Corridor (CPEC) is an under-construction project that connects Gwadar (Pakistan) to Kashgar (China), through the development of railways, highways, and pipelines. The project is also facilitating the energy sector and development of Gwadar port. CPEC is perceived as a "game-changer" for Pakistan's economic and regional cooperation. Being a central part of the One Belt and One Road (OBOR) initiative, CPEC is to link China with the Middle East and Africa.
The Pakistani authorities have shown great interest in the project, while some have dub CPEC as "game changer" for Pakistan. But unfortunately, CPEC is becoming a security burden for Pakistan. The Project is facing serious security challenges especially in the province of Baluchistan. From Baloch insurgents to terrorist groups, every militant organization has tried to sabotage the development of CPEC. 
Since the beginning of CPEC project, Pakistan has invested large amount of money and built several types of security forces to protect Chinese workers and improve security situation for CPEC. An estimated 32,000 security personnel force consisting of Frontier Corps, police and Levies would guard over 14,321 Chinese workers in Pakistan. The federal government allocated Rs1.8 billion ($17 million) for CPEC security in its budget for 2017-18. During 2019-20 budget, government proposed to allocate $1.3 billion for CPEC related projects, especially for its security. 
In addition, different types of security forces are in the making at both federal and provincial level. The province of Punjab has its special Protection Unit for CPEC, while the Khyber Pakhtunkhwa government has approved the formation of a 4,200-member security force at the cost of Rs1.2 billion ($11.4 million). 
Earlier in 2016, following security threats, a Special Security Division (SSD), comprising of 9,000 Pakistan Army officers and 6,000 paramilitary forces was set up to ensure the security of CPEC and its employees. The government has spent Rs. 23 billion on the SSD to ensure the security of the CPEC. 
In May 2019, Military spokesperson Major General Asif Ghafoor said, Pakistan Army would create another division-size special unit to ensure the security of Chinese workers and smooth development of the CPEC project. This announcement came after the terrorist attack on Pearl Continental Hotel.
However, the allotment of millions of dollars and deployment of thousands of security personnel have not ensured the security of CPEC project. Since the beginning of this project, several terrorist incidents have exposed the vulnerability of the Chinese workers to terrorist attacks. 
The most notorious attack happened on 22 November 2018, when insurgents attacked the Chinese consulate in Karachi killing two security personnel. Although no serious damage was done, but the attack induced fear among  the Chinese living inside Pakistan.
On 11 May 2019, three heavily armed militants entered the Pearl Continental Hotel in Gwadar (China funded port city), leading to an intense gun battle between terrorists and security personnel. This resulted in the killing of eight people including the attackers. 
In April 2019, Insurgents also claimed responsibility for killing 14 bus passengers in Ormara, including 11 security personnel. A banned terrorist organization, Baluchistan Liberation Army (BLA), has claimed responsibility for all of these attacks.    
Following the attack on the Pearl Continental Hotel, China has expressed grave concern over the security of its workers and China Pakistan Economic Corridor (CPEC) project. During his visit to Pakistan, Chinese Vice President Wang Qishan, also stressed on the security of CPEC. He asked Army Chief to ensure the protection of Chinese workers. 
No doubt, CPEC offers immense opportunity for Pakistan from the economic and strategic perspective. But the security budget is becoming a burden for Pakistan's economy. As the country is going through severe economic crises, allocating more budget for security of CPEC will worsen the sinking economy. 
To deal with the situation, the government should seek for political rather than military solution. Pakistani authorities should involve native people in the policy making process, instead of deploying security forces against its own people. Baloch people who have strong reservations regarding CPEC, should get their due share in the project. By doing so, the native people will own the CPEC project and will act as a shield against any misadventure in future.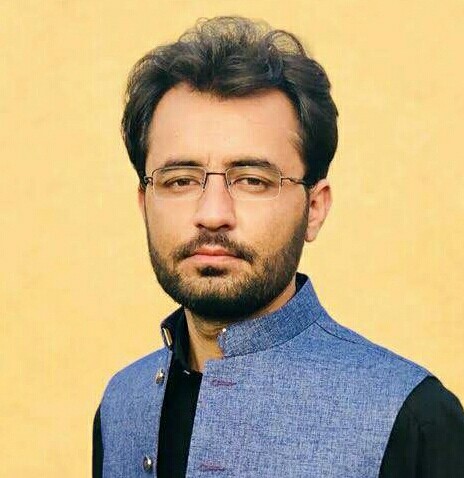 Abdul Rehmanis a Research Fellow at Balochistan Think Tank Network, BTTN, Quetta. He has earned Master's degree in international relations from the Corvinus University of Budapest, Hungary.