During his recent two-day official visit to Turkey Pakistan Prime Minister Shehbaz Sharif proposed trilateral cooperation between Pakistan, China and Turkey under the umbrella of the China-Pakistan Economic Corridor (CPEC). While speaking at the launch of the third of the four MILGEM Corvette Ships for the Pakistan Navy – PNS Khyber, by Turkey, the Pakistan PM said: "China and Pakistan are great friends and we are experiencing and enjoying the benefits of the China-Pakistan Economic Corridor under the Belt and Road Initiative of (Chinese) President Xi (Jinping). I would suggest let this be a cooperation between China, Pakistan, and Turkiye."
The Pakistan PM also went on to say that if Turkey expressed interest in the project, he would discuss the issue with China. In recent months, there has been talk of Pakistan, United Arab Emirates (UAE) and Saudi Arabia jointly setting up a refinery in Gwadar – a project which could give a boost to CPEC. 
Differences between Pakistan and China over CPEC
It would be pertinent also to point out that there have been differences between Pakistan and China, in recent times, with the latter expressing concern over the slow progress of CPEC. Apart from this, Beijing has also repeatedly raised concerns over the security of Chinese nationals due to several logistical reasons. During the Pakistan PM's visit to Beijing, Xi Jinping had expressed his concern regarding the security of Chinese nationals working on the CPEC project, and sought a 'reliable and safe environment' for them.
Ever since the launch of the CPEC project in 2016, there have been a number of attacks on Chinese nationals in Pakistan. The most recent instances being; in 2021, 10 Chinese construction workers were killed in a bus explosion while travelling to the site of the Dasu Dam (Khyber Pakhtunkhwa Province while in April 2022, Chinese nationals teaching at Confucious institute in Karachi University were killed in an attack. According to a report of the Joint Cooperation Committee (JCC) of CPEC, it was decided to provide bulletproof vehicles for 'outdoor movements of the Chinese employed on projects'
China's earlier reaction to third party participation in CPEC
The recent proposal regarding Turkey joining CPEC is significant, because in the past China has expressed its reservations regarding the participation of third countries in the CPEC project. In 2018, when Pakistan had invited Saudi Arabia to be a third strategic partner, China was cautious in its response to Pakistan's proposal. While publicly, China said that it would welcome the participation of any country in CPEC if it contributed to the overall aims of the project. In private, China is supposed to have expressed its displeasure regarding Pakistan mooting the idea of third country participation without consulting China. 
The then Imran Khan-led Pakistan Tehreek-E-Insaaf (PTI) government later said that Saudi investments in Pakistan were not being made under the umbrella of CPEC and that the Middle Eastern country would not be a strategic partner in CPEC. In 2019, Saudi Arabia and UAE had expressed interest in investing in Gwadar. Then Saudi Energy Minister Khalid Al Falih said: 
"Saudi Arabia wants to make Pakistan's economic development stable through establishing an oil refinery and partnership with Pakistan in the China Pakistan Economic Corridor."
Later, the Saudis decided to shift the project from Gwadar to Karachi. It would be pertinent to point out, that ties between Pakistan had witnessed a downward slope in 2020, though since 2021 ties between Riyadh and Islamabad have been back on track. Significantly, Pakistan PM Shehbaz Sharif's first overseas visit was to Saudi Arabia.
China and Pakistan on same page with regard to third party participation in CPEC 
In July 2022, during a meeting of the CPEC JCC chaired by Pakistan Foreign Secretary Sohail Mahmood and China's Assistant Foreign Minister Wu Jianghao both Beijing and Islamabad were supposed to have welcomed the participation of third countries. One of the important reasons why China is encouraging third party participation in CPEC is Pakistan's inability to repay its loans. Islamabad owes $14 billion – nearly half of its external debt – to China's commercial bank for CPEC projects.
The Pakistan PM had spoken about the possible participation of Turkey in CPEC project in May 2022 as well. Said Shehbaz Sharif: "..let this CPEC be a trilateral arrangement between China, Pakistan and Turkey and let us benefit from its wonderful potential to benefit our nations."
The openness of Beijing vis-à-vis participation of third countries is clearly different from its earlier stance. For Pakistan getting another country on board will be important not just from a diplomatic and economic lens. From Beijing's point of view, participation of other countries in CPEC is important both from a strategic point of view – since it would give more legitimacy not just to CPEC, but the Belt and Road Initiative (BRI) – as well as an economic standpoint – since currently the project is facing numerous economic challenges. 
[Photo by Prime Minister's Office, Pakistan]
The views and opinions expressed in this article are those of the author.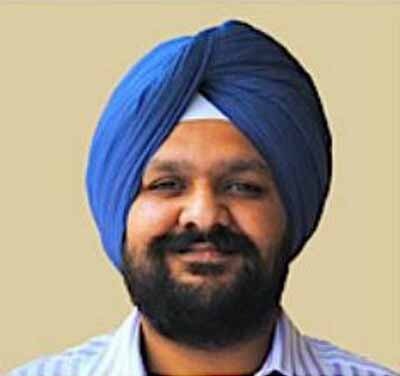 Tridivesh Singh Maini is a New Delhi based analyst interested in Punjab-Punjab linkages as well as Partition Studies. Maini co-authored 'Humanity Amidst Insanity: Hope During and After the Indo-Pak Partition' (New Delhi: UBSPD, 2008) with Tahir Malik and Ali Farooq Malik. He can be reached at [email protected]