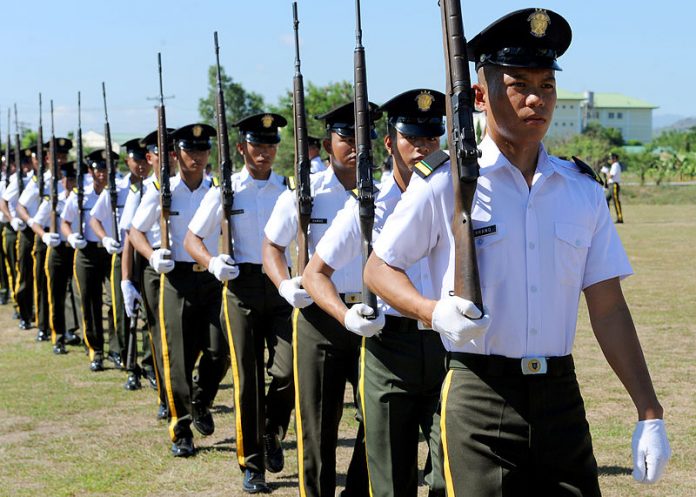 The COVID-19 outbreak has underscored the importance of addressing non-traditional threats and has highlighted the role of the military in human security. For emerging economies, this implies that military forces would have to concurrently perform its traditional role of external defense and internal security as well as addressing non-traditional threats like pandemics. Hence, these simultaneous missions place an enormous strain on its operational capabilities and organizational resources. 
The Philippines is not exempt from this phenomenon. The Armed Forces of the Philippines (AFP), composed of 125,000 personnel, is often regarded as a small-sized and underfunded army compared to its Asian neighbors. Largely seen as a constabulary force, its effort to modernize its armed forces is being hampered by changing political priorities, limited funding, and its dependence on military assistance from the United States. According to the Stockholm International Peace Research Institute, the Philippines spent an average of 1.3 percent of total GDP on defense from 2012-2018. This is considered low by ASEAN standards which has a regional average of 1.9 percent. Moreover, the study also notes that most of its defense budget goes to salaries and retirement benefits, thus leaving little room for its actual force modernization needs. 
In 2012, the Philippines pursued a modest modernization program aimed at restoring its diminished traditional defense capabilities. Major strides were made in terms of acquisition, infrastructure as well as doctrines development. For instance, big ticket acquisitions like the 12 FA-50 lead-in fighter-trainer jets and missile frigates from South Korea were regarded as significant milestones of the program. In addition, the army also embarked on improving its combat capabilities with the procurement of 155mm artillery batteries and 120mm mortars from Israel. 
In terms of organization, it has created and reactivated units to improve its external defense posturing. For instance, the acquisition of the FA-50 jets and air defense radars has prompted the Philippine Air Force to reactivate the Air Defense Command. For its part, the Philippine Navy upgraded its naval air group to wing status while the Philippine Army created its first mechanized division and air combat regiment. However, even with these developments, the program still suffers from delays due to the changing political priorities and inadequate funding.  
The COVID-19 outbreak showed that non-traditional threats such as pandemics require the same degree of attention. The massive lockdown of Luzon island highlighted the limitations in the military's ability to respond to new threats. Almost overnight, combat and support units, with its traditional security orientation, were tasked with disease mitigation as well as population control missions. For instance, infantry units assisted by the Philippine National Police and the Philippine Coast Guard, enforced curfews and quarantine orders in Metro Manila and its adjacent areas as well as in Cebu City. The navy's logistics vessels ferried stranded overseas workers and personal protective equipment while air force planes transported much needed medical supplies and equipment for various parts of the country. Military engineering and medical units also augmented its civilian counterparts.
Even with its hands full because of the pandemic, the military continues to engage communist rebels and Abu Sayyaf terrorists. Moreover, these internal security problems are further complicated by the ongoing tensions in the West Philippine Sea and a brewing regional conflict due to China's aggressive posturing against Taiwan. Further adding to these challenges is the Philippine government's decision to delay the major acquisitions for the second phase of the modernization program due to the budget reallocations caused by the pandemic.
With its current defense posturing strained due to its limited resources, confronting both traditional and non-traditional threats will definitely place an enormous burden on the armed forces. COVID-19 underscored the need to quickly upscale its capabilities to address non-traditional threats. Threats like pandemics and climate induced events will continue to be one of the pressing security concerns for the Philippines. Recently, the Department of National Defense announced the approval of its plans to purchase 5 brand new C-130J Super Hercules transport planes. At the height of the pandemic, the air force has only 2 operational C-130s. Plans are also underway to acquire another logistic support vessel for the navy. These are steps in the right direction, but still more has to be done. 
At this point, the Philippines must now reexamine its defense strategy given recent events. Specifically, the air force must now strike a balance between restoring its air defense capabilities with that of humanitarian assistance and disaster response missions. With its limited ability to move personnel and supplies, it must now consider the acquisition of additional fixed wing and rotary assets. Expanding its current fleet of fixed wing C-295M and CASA C-212 aircrafts will be an option together with the procurement of additional medium lift helicopters. This will definitely affect its long-delayed acquisition of multi-role fighters among others. Similarly, the navy must now achieve a balance between restoring its littoral and coastal patrol capabilities with that of improving its abilities to conduct humanitarian missions such as sealift as well as amphibious operations. Consequently, this will result in a choice between its offshore patrol vessel-corvette programs and the planned acquisition of additional logistics and hospital ships. 
In addition, chemical, biological, radio nuclear capabilities must be improved together with its humanitarian and disaster response capabilities. Another area for improvement is the ability of the armed forces to expand its civil-military, engineering, and medical capabilities. For this, it needs to reexamine the role of its reserve force and how future recruitment of specialized skills can be pursued. 
Overall, defense planners and policy makers are now tasked to achieve a credible defense posturing with limited resources and across a multiple threat environment. The Philippine defense strategy and doctrines should now consider an ecosystem framework in viewing both traditional and non-traditional threats. This approach entails the development of policies, new programs, structure, and capacities that can address the complex nature of both threats.    
Finally, Philippine officials and policy makers should realize that non-traditional security threats are here to stay. It must now embrace this reality and quickly adjust to this new normal by reexamining its current laws, its national defense strategy, and the armed forces modernization program. The country cannot afford to wait for a new pandemic or the next disaster to act decisively.
The views and opinions expressed in this article are those of the author.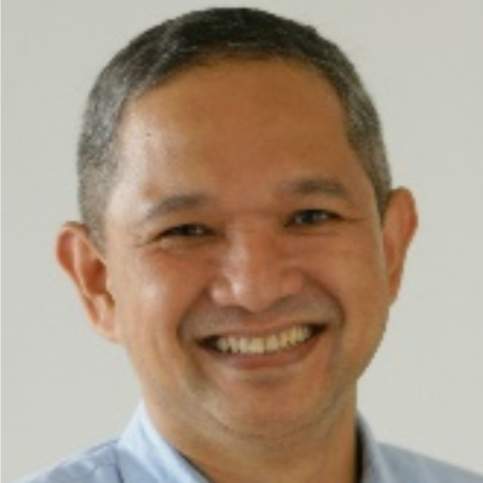 Sherwin E. Ona, PhD is an associate professor and chairperson of the department of political science and development studies of De La Salle University, Manila, Philippines. His current engagements are in the areas of human security, cybersecurity, e-governance, and disaster informatics. He is a fellow of the Philippine Public Safety College, Department of the Interior and Local Government, the La Salle Institute of Governance and the Stratbase-Albert Del Rosario Institute. Dr. Ona is an officer of the Philippine Coast Guard Auxiliary with the rank of Commander and has previously served as a reservist officer of the Philippine Air Force.