There have been numerous debates with regard to whether or not manufacturing companies will shift from China, once the coronavirus pandemic has been controlled, given the increasing frictions between Beijing and other countries – especially the U.S., India, Japan and UK. Those who subscribe to the view that manufacturing companies are likely to shift from China, believe that countries like Vietnam, Thailand, Bangladesh and India would be the major beneficiaries.
Steps taken by countries
Countries like Japan and the U.S. are focusing on getting their companies to move back from China. Japan has introduced a stimulus of $2.2 billion for facilitating the relocation of Japanese factories from China. While Japan intends to allot the lion's share of $2 billion to firms seeking to relocate to Japan, the remaining amount is to be utilized for relocating to other countries. Washington is likely to provide incentives to U.S. companies; and it has already proposed a $25 billion 'reshoring' fund. The country is making a special effort towards getting medical companies to shift production to the U.S. and there is a bipartisan consensus for the same.
The UK too is seeking to reduce its dependence upon China for medical supplies. Prime Minister Boris Johnson has given the go ahead to British Civil Servants to come up with a plan for reducing dependence upon China especially for medical supplies. This plan has been dubbed as 'Project Defend.'
A number of Indian states have introduced significant changes to labour laws which were the major impediment in drawing foreign direct investment. The states which have gone ahead with these reforms are UP, Gujarat and Madhya Pradesh. Apart from this, India has also introduced special incentives to attract mobile manufacturers.
There have been reports of companies shifting to Vietnam in the beginning of the pandemic, while some companies have committed to investing in India (a German shoe company, Von Wellx has announced that it will be shifting production to India; mobile manufacturer Lava too has announced that it will be shifting a large portion of its manufacturing to India).
Collective efforts are also being made to shift supply chains from China. The Trump administration is trying to create an alliance of "trusted partners" known as the "Economic Prosperity Network". The trusted partners include Australia, Japan, South Korea, India and New Zealand. The U.S. Secretary of State Mike Pompeo stated that the U.S. would work closely with partners for restructuring global supply chains and pushing the global economy forward. 
Vietnam benefitted from U.S.-China trade wars 
In the past, Vietnam has been the biggest beneficiary of companies relocating from China. In 2018-2019, out of the 56 companies which shifted from China, nearly 50 percent shifted to Vietnam. The other preferred destinations were Taiwan and Thailand.
Need to be realistic
But a few facts need to be kept in mind. It is important to de-hyphenate "geopolitical" dynamics from economic realities. China has a massive market, a productive labor force, strong middle class and a world class infrastructure. A survey conducted by the American Chamber of Commerce China found that it would not be easy to shift supply chains given the numerous logistical advantages which China possesses. A number of companies did agree that their investment plans could be affected due to the uncertainty arising out of the pandemic.
India is a strong competitor when it comes to large market, however, the country faces some issues like infrastructure, connectivity, red tape and unpredictable policies which have been a major impediment to foreign direct investment in the past. Vietnam on the other hand does not possess either the scale of production or the market which companies are looking for. Though companies can diversify and reduce their production in China, a large scale shift as being predicted by some is unlikely.
Can Trump work with other allies?
Another important question is whether countries can work jointly for shifting supply chains from China. While the U.S. is trying to form an alliance, Trump's transactionalism has resulted in economic differences even with partners and allies.
On the issue of tariffs there have been differences with India, and trade deficit with Vietnam has also meant that Trump has sought to take action against the ASEAN nation. Given all these differences, it remains to be seen if countries can work together under the umbrella of the "Economic Prosperity Network."
Importance of TPP in shifting supply chains
In this situation, the Trans Pacific Partnership which consists of 11 members can play an important role. Japan has been seeking to expand the membership of the group, and has been pushing for membership of Thailand and Taiwan with the key objective of reducing dependence upon China. 
Due to the mishandling of Covid-19, Beijing's economic links with other countries are likely to be affected. A number of countries will seek to reduce their dependence upon China and look at other alternatives. China still possesses numerous advantages, and it will not be easy for companies to shift their production at a scale which is being predicted. A lot will also depend upon whether countries like the U.S., Japan, UK, India, Australia and Vietnam can work jointly towards changing the existing nature of supply chains. 
The views and opinions expressed in this article are those of the author.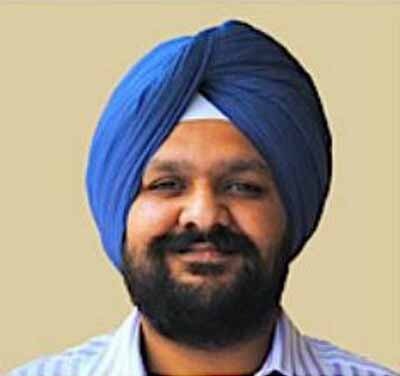 Tridivesh Singh Maini is a New Delhi based analyst interested in Punjab-Punjab linkages as well as Partition Studies. Maini co-authored 'Humanity Amidst Insanity: Hope During and After the Indo-Pak Partition' (New Delhi: UBSPD, 2008) with Tahir Malik and Ali Farooq Malik. He can be reached at [email protected]