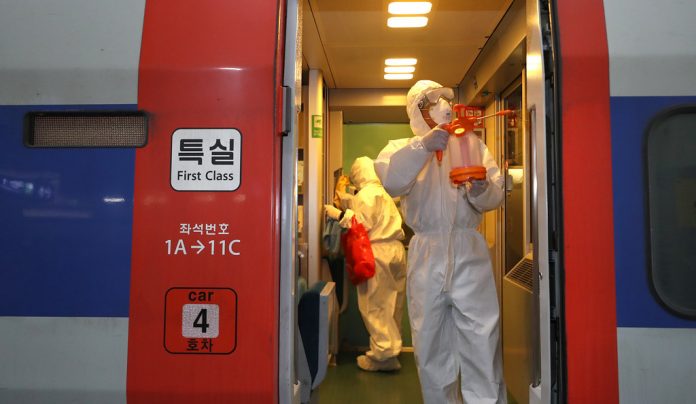 The number of coronavirus cases in Pakistan according to estimates have gone up to 304 with two reported deaths as of March 19, 2020.  In a televised address, on March 17, 2020, Pakistani PM Imran Khan highlighted the numerous challenges, especially economic, posed by the outbreak. The two challenges which the Pakistani PM flagged were; the likely rise in prices of essential commodities, and the adverse impact on textiles and other exports. He also stated that unlike developed nations Pakistan cannot afford a shut down, given that a significant percentage of the population lives in conditions of extreme poverty. 
It would be pertinent to point out that Khan had been attacked by members of the opposition as well as many commentators for not being prompt enough in coming up with a comprehensive strategy to counter the impact of the virus. In a column titled 'Crisis of Leadership', written for the Dawn, on March 18, 2020, senior journalist Zahid Hussain said:
"..Instead of leading from the front, the prime minister has so far taken a back seat as the country faces one of its worst crises in recent years. One is not sure whether it is incompetence or apathy or a combination of both."
Coronavirus and possible economic slow down
There is absolutely no doubt that Pakistan's economy is likely to take a serious hit like other economies. Moody's Investor Service downgraded Pakistan's growth from an earlier estimate of 2.9% (in December 2019) to 2.5% due to COVID-19. 
A few months ago, Moody's had upgraded Pakistan's outlook from 'negative' to 'stable' due to the announcement of the IMF that Pakistan's economic reforms program is on track. Seeing these developments, a number of other countries, including Russia, have also evinced interest in investing in Pakistan. A delegation led by Russian Trade Minister Denis Valentinovich Manturov visited Pakistan in December 19 and with the aim of strengthening economic ties between Moscow and Islamabad. While speaking at the sixth meeting of Pakistan-Russia Inter-governmental Commission on Trade, Economic, Scientific Technical Cooperation, the Russian Minister stated that Moscow was keen to expand ties in a number of areas including agriculture, energy, medicine, and railways apart from manufacturing.  
In recent months, strengthening economic ties between Pakistan and the US has also been high on the agenda of both sides. During the Pakistan visit of Acting Assistant Secretary of State for South and Central Asia Alice Wells in January 2020, as well as US Secretary for Trade and Commerce, Wilbur Ross in February 2020 possible steps for expanding bilateral trade, and raising the level of US investments in Pakistan were discussed.
Why Pakistan may not get much support from China and GCC countries
Pakistan now faces challenges on a number of fronts. First, Pakistan has been dependent upon China especially since the launch of the $62 billion, China-Pakistan Economic Corridor (CPEC); post the virus, it remains to be seen as to what pace the project will continue. China has made repeated assurances that the coronavirus will have no impact on the CPEC project (even during Pakistani President Arif Alvi's recent visit to China, CPEC was high on the agenda). On Saturday, March 18, 2020 Railway Minister Sheikh Rashid Ahmed also stated that the CPEC project would not be impacted by coronavirus. A large number of Chinese workers who are involved in CPEC related projects are not likely to return soon to Pakistan due to the  Coronavirus, and CPEC is likely to get impacted, and many analysts had begun to make this point even before Pakistan was impacted by the virus.
Apart from China, Gulf Cooperation Council (GCC) Countries like Saudi Arabia and United Arab Emirates which have bailed out Pakistan during its balance of payment crisis in 2019, made investment commitments in Pakistan (including investments in CPEC related projects) are likely to face a major slow down not just because of the epidemic, but also as a result of the recent drop in oil prices, due to the oil price war between Riyadh and Moscow.
Pakistan clearly has its task cut out and apart from out of the box and imaginative economic policies, Imran Khan will also need to work jointly with Pakistan's opposition parties, something he has failed to do so far. While Beijing may support Pakistan to some extent, given China's own challenges Islamabad's expectations of the former should be realistic.
Can South Asia develop its own narrative?
Given the fact that major economies in the world are facing challenges, there is a major opportunity for SAARC member states to work together not just to counter coronavirus, but also to come up with a joint strategy to counter the economic consequences of the virus. On March 15, 2020 SAARC member states did discuss the possibility of a joint strategy, via video-conference to counter the COVID-19. Indian PM, Narendra Modi convened the video conference, and proposed the setting up of an emergency COVID19 fund with India committing $10 million for the same.
Currently, each country is engrossed in finding ways of minimizing the damage of the epidemic. The current crisis however provides an important opportunity for strengthening cooperation within SAARC. A good beginning can be made, if SAARC countries adopt a collaborative approach in dealing with the economic ramifications of the epidemic.
The views and opinions expressed in this article are those of the author and do not necessarily reflect the official policy or position of The Geopolitics.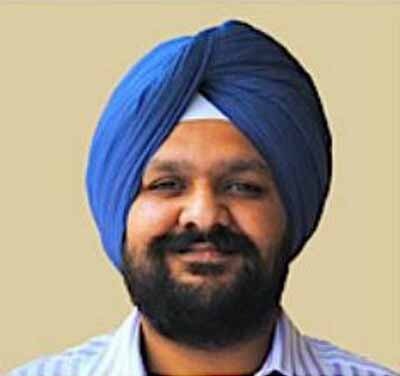 Tridivesh Singh Maini is a New Delhi based analyst interested in Punjab-Punjab linkages as well as Partition Studies. Maini co-authored 'Humanity Amidst Insanity: Hope During and After the Indo-Pak Partition' (New Delhi: UBSPD, 2008) with Tahir Malik and Ali Farooq Malik. He can be reached at [email protected]