When Rodrigo Duterte came to power as President of the Philippines in 2016, China saw an opportunity to pull the traditional U.S. ally away from Washington and into Beijing's sphere of influence. During President Duterte's first trip to China in October 2016 he emphasized that it was high "time to say goodbye to Washington." Moreover, in February 2020, President Duterte decided to terminate the U.S.-Philippines Visiting Forces Agreement (VFA) which was a significant strategic bilateral component to deter China's assertion in the South China Sea (SCS). This decision was widely supported by Beijing and the latter responded by promising a series of major investment projects in the Philippines.
President Duterte's anti-American rhetoric has significantly dented the overall architecture of U.S.-Philippines relations; however, it would be rash to say that Manila has completely shut the door on Washington for China. On June 2, a remarkable decision was made by the Philippine government to postpone the VFA termination. What is clear though is that President Duterte's sentiments against the U.S. and the West are an obstacle for cooperation. Interestingly, India, a close and key partner of the U.S., has been making great strides in enhancing and deepening its engagements with the Philippines. Moreover, it can be argued that a closer India-Philippines relationship will be in the best interest of the U.S. as that will preserve a rules-based order amid China's growing assertion in the greater East Asian region.  
India-Philippines Relations: Dawn of a Revitalized Strategic Partnership
Prime Minister Narendra Modi's flagship project, the Act East Policy has significantly enhanced India's cooperation with the states of the Southeast Asian sub-region. Moreover, India-Philippines relations have also received a much-needed boost. In 2015, former Indian External Affairs Minister Sushma Swaraj made a reference to the South China Sea as the West Philippine Sea in a joint statement with her Filipino counterpart. In 2016, India showed great support for the Philippines regarding an UNCLOS Arbitral Tribunal ruling that invalidated many of China's claims in the disputed South China Sea. In 2017, India announced an immediate relief assistance of $500,000 for relief and rehabilitation in the city of Marawi.
In the same year, Prime Minister Modi became the first Indian leader to visit the Philippines in 36 years. This visit resulted in a constructive meeting with President Rodrigo Duterte and witnessed the signing of four agreements involving defence cooperation and logistics, agriculture, and micro, small and medium enterprises. In 2019, Indian President Ram Nath Kovind arrived in the Philippines for a state visit to cement India-Philippines relations. During the visit, both President Kovind and Philippine President Rodrigo Duterte signed four agreements that covered issues in the maritime domain, security, tourism, science and technology and culture. 
On May 7, 2020, fire broke out in the Philippines' ship the BRP Ramon Alcaraz. India not only repaired the ship free of cost at the Navy Shipyard in Kochi but also took care of the personnel in Indian hospitals. Against this backdrop, the Philippine Navy chief Rear Admiral Giovanni Carlo J. Bacordo in a letter to Navy chief Admiral Karambir Singh wrote, "Your support in this unfortunate accident is way beyond our expectations and it is a testament of your sincerity in deepening our Navy to Navy partnership. Rest assured that the Philippine Navy remains committed to this Partnership. We hope to expand this relationship as we seek better ways to make our seas safer and more secure for everyone…fervent wishes for your continuing success in leading the Indian Navy's sustained resolve to be a global maritime force."
More recently, in a telephonic conversation between Prime Minister Modi and President Duterte, both leaders shared satisfaction in the bilateral relationship between the two states, including defense cooperation, with Modi noting how India sees the Philippines as a "vital partner" in the Indo-Pacific region. The Philippines also expressed similar sentiments. 
This upward and positive trajectory between India and the Philippines demonstrates how Manila sees New Delhi as an important partner in the greater Indo-Pacific region. This is an important fact given that both states are more than willing to openly work with each other strategically. It is important to note that the Philippines eyes for a peaceful and rules-based international system that can become a major avenue to achieve growth and development; however, the challenge for Manila is to find a collaborator whom it is willing to engage with openly. With the U.S. often receiving the cold treatment, India can serve as its extension since both New Delhi and Washington also share the same interest for a rules-based and peaceful international order. 
India's Role in the U.S.-Philippines Calculus
The deepening relations between India and the Philippines (amid the latter's growing dependence on China) can thus be seen to benefit the U.S.' interest to effectively cooperate with Manila. Both India and the U.S. converge on a wide array of interests in East Asia, especially vis-à-vis China's assertive rise. Considering that Manila openly expresses its willingness to cooperate with India on strategic issues, New Delhi can serve as a diplomatic bridge between the Philippines and the U.S. in the long term.
In May 2019, a multilateral naval exercise between India, the Philippines, the U.S., and Japan took place in contested waters of the South China Sea to demonstrate their commitment and willingness to preserve uninterrupted global trade and freedom of navigation. This is a major symbol that shows the Philippines' willingness to strategically cooperate with India and the U.S. on issues that were initially thought of to be neglected due to China's influence in Manila.
Recently, Manila's willingness to stand-up to its larger neighbor with the diplomatic support of states like India, shows positive signs for the U.S. Moreover, if the upward trajectory continues between India and the Philippines, it may be expected that Manila will show more tolerance towards the U.S. This will also be beneficial for the Philippines considering that a higher level of cooperation with the U.S. and India will allow Manila to effectively safeguard its national interests, territorial sovereignty and achieve a truly rules-based order in the region. 
The views and opinions expressed in this article are those of the author.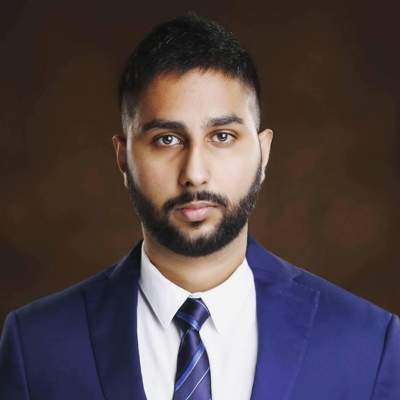 Don McLain Gill is currently pursuing his Master's in International Studies at the University of the Philippines, Diliman.