The stringent lockdown imposed in Shanghai, and other Chinese cities, to prevent the spread of Covid-19 has severely dented the Chinese economy. While China had set a growth target of 5.5% for 2022, The International Monetary Fund (IMF) has reduced its growth forecast for China for the current year to 4.4%, while according to Nomura Holdings, China's growth for the current year could drop below 4% as a result of the stringent lockdowns. According to estimates, the cities under full or partial lockdown contribute a staggering 22% of the country's Gross Domestic Product (GDP).
The challenges afflicting China's economy are evident from the fact that in March 2022, unemployment in China had risen significantly, and joblessness in the age group of 16-24 for the month of March 2022 was 16% (in February 2022, this was estimated at 15.3%) 
In spite of the stringent lockdown, Chinese President Xi Jinping wants China to grow at a faster pace than the US in 2022. It would be pertinent to point out that last year the US economy had outpaced China for the first time in two decades. In a statement released by the White House in January 2022, US President Joe Biden said: "for the first time in 20 years, our economy grew faster than China's."
Given the stringency of Covid-19 restrictions getting the Chinese economy back on track will be an onerous responsibility and many believe that even attaining the target of 5.5% may be an uphill task. It would be important to bear in mind, that is not just stringent restrictions imposed to curb Covid-19 which have caused the slow down in China's economy, but some of Xi Jinping's policies pertaining to regulate the real estate sector and reduce China's dependence upon coal. While Xi Jinping wanted to reduce China's dependence upon the real estate sector (it accounts for anywhere between 17% and 29% of the country's GDP), a significant percentage of China's population is employed in real estate. In August 2020, the Chinese government introduced policy measures, referred to as a 'three red lines' policy to check borrowing and reduce debt in the real estate sector. Property builders needed to meet certain criteria in order to be eligible for applying for refinancing. Given the state of the economy and the overall dependence of a large section of the population on the real estate sector, the Chinese government was recently forced to bring about some relaxation in the three red lines policy.
If one were to look beyond the domestic impact of Covid-19, it has impacted operations of international companies and the global supply chain. The lockdown in Shanghai — which accounts for 3.8% of the country's GDP  — and is home to the world's busiest port is likely to have an impact not just on China's economy, but the global economy and supply chains as well. 
As a result of the lockdown, European companies based in China are facing what they have described as 'logistical nightmares' with regard to the return of workers (less than 30% of staff has been able to return to work). The German Chamber of Commerce conducted a flash survey titled 'Current covid19 outbreak and Ukraine war heavily impacting German businesses in China'. A total of 391 companies participated in this survey. Supply chains, logistics and warehousing were severely impacted by the restrictions imposed to control Covid-19, while production and manufacturing, staffing rate and demand were also significantly hit.
After the outbreak of the Covid-19 pandemic in 2020, a number of companies had spoken about relocating, but given the economic advantages which China possesses, vis a vis other countries, even western companies did not shift their operations in a big way from China. It remains to be seen if the current global geo-political situation – especially the Ukraine crisis — as well as the stringent Covid-19 restrictions compel them to relocate. According to the Flash Survey, conducted by the German Chamber, as a result of the Ukraine crisis 10% respondents said that current businesses might be shifted out of China and 27% said that they would look for other opportunities in Asia.
Here it would be pertinent to point out that even expats in China have also been impacted by the lockdown and many are seeking to move out of China. In a survey conducted by the American Chamber of Commerce over 80% of companies stated that as a result of China's stringent Covid-19 policies these companies were not in a position to retain their foreign staff and will not be in a position to employ their replacements. Shanghai, China's commercial capital, is home to a sizeable expat population employed in the finance and tech sectors.
Apart from the above issues, the slowdown in China's economy, as a result of stringent Covid-19 restrictions, also means that Beijing will not be in a position to significantly assist developing countries, at least in the short run, and projects related to the Belt and Road Initiative (BRI) could also be impacted. 
In conclusion, it remains to be seen if China pays heed to the concerns raised by overseas companies as well as expats or it sticks to its zero covid approach. Stringent lockdowns will not only have an adverse impact on China's economy but will also impact supply chains. While for now, China's economic slowdown has been overshadowed by the Ukraine crisis, it will have a far reaching impact on the global economy over the next few months.
[李泉, CC BY-SA 3.0, via Wikimedia Commons]
The views and opinions expressed in this article are those of the author.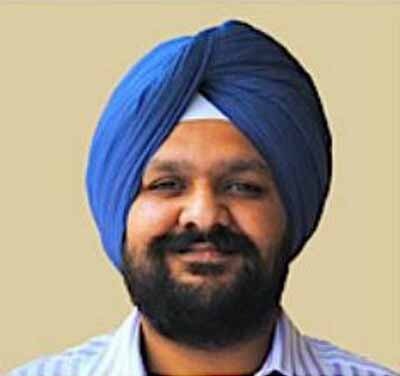 Tridivesh Singh Maini is a New Delhi based analyst interested in Punjab-Punjab linkages as well as Partition Studies. Maini co-authored 'Humanity Amidst Insanity: Hope During and After the Indo-Pak Partition' (New Delhi: UBSPD, 2008) with Tahir Malik and Ali Farooq Malik. He can be reached at [email protected]