Former Chinese Ambassador to the US, Cui Tiankai while speaking last month at a symposium organized by a research institute linked to the Chinese Foreign Ministry remarked that Beijing could not afford to adopt an excessively confrontationist approach vis-à-vis the US. 
Said the former Ambassador: "We need to be clear headed and fully prepared to deal with the twists and turns of China-US relations and even the roller-coaster scenario in the future, and resolutely safeguard our sovereignty, security and development interests."
While alluding to the aggressive posturing vis-à-vis the US by some senior Chinese officials, Cui Tiankai stated that China's interests should take precedence over the desire of certain individuals to emerge as internet celebrities. The former diplomat also pointed out shortcomings in America's foreign policy vis-à-vis China and flagged the fact that US was not likely to accept China's rise given the vast differences – ideological, political and in terms of social systems. 
China-US ties under Joe Biden
A downward spiral in ties between Beijing and Washington began after the US-China trade war, arising out of the imposition of tariffs on Chinese imports by former President Donald Trump, and the blacklisting of Huawei by Trump. In the aftermath of the Covid-19 pandemic, bilateral tensions further exacerbated. 
Under the Presidency of Joe Biden, the relationship has remained strained and apart from emphasizing on the need for diplomatic engagement with China, Biden's approach towards relations with China has been similar to that of his predecessor.
Recent months have been witness to some important developments which have clearly signalled that neither Washington nor Beijing are in any hurry to bring down the temperature. While the US imposed sanctions on individuals and entities for their role in human rights violations against the Uyghur Muslim minority in Xinjiang, and also banned imports from Xinjiang, China imposed retaliatory sanctions on four commissioners of the U.S.  Commission on International Religious Freedom (USCIRF). In response to US sanctions imposed on Chinese officials in Hong Kong (for their role in the crackdown on democracy in Hong Kong), China sanctioned five US individuals including former US commerce secretary Wilbur Ross. 
Deterioration of ties between US allies and China
In the aftermath of Covid-19, ties of a number of US allies such as UK, Australia, Canada, which share close economic links with China, have also deteriorated. Apart from reducing their economic interdependence on China, countries like Australia and UK have kept Huawei out of their 5G networks due to security concerns, while Canada too is likely to follow a similar path (US pressure has played an important role in the same).
Diplomatic boycott of Beijing Olympics
The US along with a number of other countries including UK, Canada and Australia has announced a diplomatic boycott of the Beijing Olympics. China's human rights violations against the Uighur minority in Xinjiang have been cited as the main reason for this boycott. 
China has also cancelled a number of flights from the US, after passengers travelling from the US tested positive upon arrival in China. American Airlines, Delta Airlines and United Airlines all have had to cancel their flights to China in recent weeks. In order to check the spread of Covid-19 before the Beijing winter Olympics, China is likely to cancel all flights from the US beginning Jan. 19, 2022 for a minimum of two weeks.
While commenting on this development, Airlines for America, a lobbying group which represents North American airlines is reported to have said: "U.S. airlines are concerned about the implications of a disruption and are continuing to assess the impact to operations."
Why a working relationship is essential
In spite of the acrimony and aggressive posturing, both Beijing and Washington have repeatedly stated that diplomacy is imperative, and that both sides need to find common ground on issues of global significance (especially climate change, North Korea and Iran). It would be pertinent to mention that during 2021, China's  global trade surplus grew $674.4 billion, while its trade surplus vis-à-vis US grew $396.6 billion (China's exports to the US in 2021 were estimated at $576.1 billion, and US exports to China were estimated at $179.5 billion). While the US is likely to pay close attention to China's rising trade surplus, the trade figures clearly show how economies of both countries are closely interlinked, even though the US has been trying to reduce its dependence upon China in recent years.
Cui Tiankai served as China's Ambassador in the US for eight years, and his remarks on US-China relations are important for a number of reasons. First, they come days after senior officials including Premier Li Keqiang pointed out that there was a need for course correction in China's economic policies in order to get the country's economy, which has had to contend with multiple challenges, back on track. This reiterates the point that while Chinese President Xi Jinping may be powerful, there is a growing realization in large sections of intellectuals and policymakers, that there are lacunae in both his economic and foreign policy which need to be pointed out. 
The comments also underscore the fact that in spite of the rhetoric by both Washington and Beijing, there is also a realization that both need to maintain a working relationship and that unnecessary conflict will benefit neither side.
The views and opinions expressed in this article are those of the author.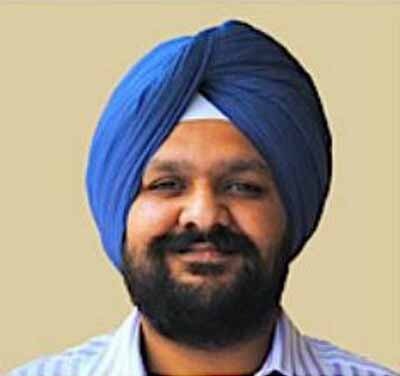 Tridivesh Singh Maini is a New Delhi based analyst interested in Punjab-Punjab linkages as well as Partition Studies. Maini co-authored 'Humanity Amidst Insanity: Hope During and After the Indo-Pak Partition' (New Delhi: UBSPD, 2008) with Tahir Malik and Ali Farooq Malik. He can be reached at [email protected].