The continuing fluid and tenuous political situation in Tokyo elicits questions over the future scope and direction of the Australia-Japan strategic engagement, particularly amid an increasingly contested and competitive geopolitical landscape. Herein, Australia-Japan cooperation across cyber affairs and critical technology (CACT) must be resolved and reinforced as a stabilizing point of focus for leaders on both sides of the bilateral relationship, one which underlies the future state of regional economic, social, political, and security cooperation.
On Oct. 5, Australian Prime Minister Scott Morrison congratulated his counterpart Fumio Kishida's appointment as Japan's 100th prime minister, with both sides resolving to strengthen the Japan-Australia Special Strategic Partnership, and to continue in working together toward the realization of a Free and Open Indo-Pacific. Consequently, it is resolved that expanded engagement on CACT will play a foundational role within the strategic partnership, and in support of continued regional stability – underscoring cooperation through regional institutions, promoting the free and open flow of information, and in maintaining a liberal and inclusive international rules-based order across the Indo-Pacific.
During his first public press conference, Kishida demonstrated his resolve in addressing the issue of sensitive technology supply chains and cybersecurity, through the creation of an economy security minister position as part of his new cabinet. This presents initial and promising indications that Kishida will build upon Former PM Shinzo Abe's assertive approach to foreign policy, and expanded role for Japan's Self-Defence Forces in shaping regional security and promoting multilateral collaboration on cyber defence.
Given his history as Abe's former foreign minister and principal foreign policy architect, it is hoped that Kishida will reaffirm Japan's continuing commitment toward intensified cooperation with Australia on the secure, resilient, competitive, transparent, and sustainable use of technology in the preservation of a free and open Indo-Pacific.
Context
Australia and Japan continue to share a strong and broad-ranging security and economic relationship founded upon common strategic interests, a shared commitment to liberal democratic values, and deep mutual trust and respect. As founded within the 1997 Partnership Agenda Between Australia and Japan, both countries continue to enjoy a close, cooperative, and constructive relationship; the scope and strength of which being symbolized through evolving cooperation under the Quadrilateral Security Dialogue (QSD). Consequently, enduring global security and prosperity is contingent upon the continuing inclusive, resilient, and healthy state of the Indo-Pacific under the collective watch of the Australia, Japan, the US, and India.
Acknowledging the growing impact of the Fourth Industrial Revolution and globalization, developments in technology and across cyberspace underscore the influential and ubiquitous role of CACT within both our everyday lives and within upon the global geopolitical stage. Concurrently, the Indo-Pacific represents a dynamic and increasingly contested region of core concern to both Japan and Australia. This follows ongoing shifts in strategic alignment in response to escalating competition between major regional powers, the integration of technology-enabled grey zone technologies into statecraft, and the expansive role of CACT within socioeconomic development.
Looking toward the future of the bilateral relationship, it is necessary to reframe the key motivating factors which underlie growing importance of CACT cooperation between Canberra and Tokyo. This draws attention to several issues relevant to future relations – including knowledge exchange and cooperation on artificial intelligence (AI), supply chain cyber security, and international rules in cyberspace.  
Ongoing Cyber Cooperation
The evolving nature of bilateral cooperation in CACT is predicated upon an assessment of both Australia and Japan's existing capabilities and strategic focus. Japan's existing capabilities in CACT justifies its classification by the International Institute for Strategic Studies (IISS) as a Tier Three Cyber Power. This acknowledges its status as a global leader in the commercial application of information and commercial technologies (ICTs) while noting the need for enhanced cooperation between government and the private sector, developing a sovereign military cyber strategy, intensified cyber diplomacy initiatives, and cultivating indigenous talent in CACT.
The unveiling of Japan's 'Next Cyber Strategy' in July 2021 underscores the country's urgent need to "enhance defense, deterrence and assessment capabilities and strengthen cooperation among relevant bodies to protect security interests." This comes against the backdrop of intensifying cyberattacks from China and Russia upon critical infrastructure, and repeated instances of cyber espionage to illicitly obtain sensitive information from military bodies and businesses dealing in advanced technologies.
Conversely, Australia's developing capabilities in CACT justifies its classification as a Tier Two Cyber Power. This follows Canberra's emphasis upon national security, commercial cyber security, industrial base for sovereign capability, workforce development, and good international citizenship – highlighted within the 2021 DFAT International Cyber Engagement Strategy. Elevating Australia's CACT capabilities requires increased focus upon research and industry credentials in ICT and cybersecurity, intensified investments in cyber-related education, and achieving a viable sovereign cyber capability.
Current strategic priorities in ongoing bilateral CACT cooperation have been highlighted by two events over the past several years. Firstly, the 4th Australia-Japan Cyber Policy Dialogue in 2019, calling for enhanced cooperation and information sharing on malicious cyber activities, development of practical cyber confidence building measures, and cooperation on supply chain and IoT security issues. Second, the March 2021 Quadrilateral Summit, issuing a joint statement on The Spirit of the Quad  – describing a shared vision for a Free and Open Indo-Pacific. This was reinforced by the formation of a CACT working group to facilitate cooperation on international standards and innovative technologies.
Key Challenges
Where the varied priorities of national interest are not mutually exclusive, enhancing bilateral cooperation on CACT requires a concerted effort to address underlying socioeconomic and security factors. Firstly, there exists opportunities for bilateral cooperation concerning AI research and talent. This builds upon Australia and Japan's status as founding members of the Global Partnership on AI (GPAI), an international initiative guiding the responsible development and use of AI. Japan's AI priorities under its Society 5.0 Policy highlight building a new economy around the use of AI in society; while Australia's 2021 Artificial Intelligence Action Plan similarly extolls Australia intentions as a global leader in trusted, secure, and responsible AI.
Both countries must address the developing shortage in AI talent, research, and tertiary education – noting projections that Japan's AI talent shortage will increase from 22,000 to 790,000 between 2018-30, while Australia is similarly struggling to boost the number of AI professionals from 6,600 in 2019 to meet demand for 161,000 by 2030. Further, there is a comparative shortage of top-tier AI researchers when compared to other developed economies, with most researchers preferring to reside and work in the US, China, Europe, Canada, or the UK.
Leaders on both sides must bolster sovereign AI capability vis-à-vis the US and China as leading centres for AI innovation, as concentrated upon practical capacity building efforts to grow and attract world-class talent and expertise. This must include supporting commercial interests in the responsible development and adoption of AI to create jobs and boost productivity, employment policies encompassing direct measures to provide AI graduates with job support and sustainable careers, amended immigration measures concerning visa provisions and skilled migration programs, and formulating measures to prioritise and catch-up in fields where basic AI technology is to be applied.
Second, both Australia and Japan must intensify efforts with international and industry partners to encourage increased diversity in critical technology markets and supply chains. This is predicated upon market imbalances in the international supply of rare earth metals, representing 17 minerals indispensable to the manufacture of advanced technologies. In 2019, worldwide rare earth imports amounted to $1.15 billion – with China producing 90% of the world's rare earth metals, alloys, and permanent magnets. Consequently, Australia and Japan under the QSD resolved to provide a credible alternative to China-driven supply chains, focused on an intensified and coordinated approach to procuring and producing rare-earth metals. Simultaneously, in April 2021 Japan and the US announced ongoing negotiations in creating a decentralized supply network for strategic technology components such as semiconductors – including the identification supply chain risks, establishment of a joint research base, and cooperation on export restrictions to China.
Consequently, both Canberra and Tokyo must pursue analogous opportunities within the bilateral relationship to create diversified, distributed, and resilient supply chains for both rare-earth metals and strategic technology components. This includes knowledge sharing and support on the processing and recycling of critical minerals and e-waste, rare-earth metal resource identification and exploration, and mitigating supply-chain risks through the tracking and sharing of information on foreign investment across these areas. These efforts are achievable through intensified diplomatic cooperation, building upon the 2015 Japan-Australia Economic Partnership Agreement, and in promoting the alignment of regional strategic objectives by bringing Japan into the US-led Clean Network Program.
Third, concerning international rules in cyberspace, both countries must continue to support an open, free, fair, and secure cyber-space. This builds upon ongoing collaboration on global digital trade rules under the WTO E-commerce Initiative, and within the UN Group of Governmental Experts and Open-Ended Working Group. Both countries share common perspectives on the strategic framework of international cyber stability and issues of existing international law – concerning state sovereignty, state responsibility, the use of force in cyberspace, and voluntary norms of responsible state behaviour during peacetime.
Both Canberra and Tokyo must accentuate the development and implementation of practical CACT confidence building measures and diplomatic efforts at both the regional and international level, spanning minilateral and multilateral forums. This centres upon continuing cooperation and information sharing in responding to, attributing responsibility for, and deterring malicious cyber activities and significant cyber incidents – illustrated though Japan and Australia's public support for the US joint statement regarding China's involvement behind the SolarWinds incident.
Additionally, coordinated advocacy in participation and proactive support of international cyber principles and multilateral initiatives – including the US-led Cyber Deterrence Initiative, QSD, and Paris Call for Trust and Security in Cyberspace. Finally, mutual  diplomatic support concerning defense and security as tied to Japan's shifting defence policy concerning the legitimate use of force in cyberspace and offensive cyber operations, as related to ongoing re-interpretation of Article 9 of Japan's Constitution.
Future Direction
Collective action on CACT issues thus represent a point of significant concern for leaders on both sides of the bilateral space. Its importance is interpreted through a rising need to address the dynamic geopolitical landscape and evolving great-power rivalry in the Indo Pacific, and in promoting a diverse and inclusive security order in the region under the QSD.
Considering shared strengths and weaknesses, Australia and Japan stand to collectively benefit from overarching cooperation on practical cyber confidence building measures spanning cyber-related education, uplifting viable sovereign cyber capabilities, private sector engagement, and international law and diplomacy. 
In charting the future of the bilateral relationship, it is imperative that both Canberra and Tokyo intensify practical cyber confidence building measures in advancing the future of the Australia-Japan bilateral relationship. This must be supported by coordinated capacity building across AI, supply chain cybersecurity, and international rules in cyberspace – in advancing the secure, resilient, competitive, transparent, and sustainable use of technologies in support of a free and open Indo-Pacific.
The views and opinions expressed in this article are those of the author.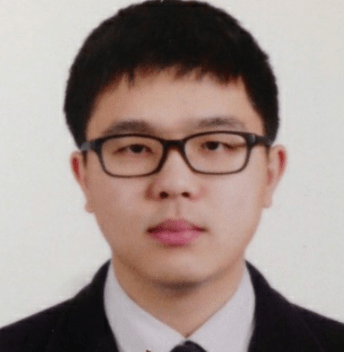 The author is a Young Leader with Pacific Forum and Editor with the Young Diplomats Society. He has previously contributed to the Australian Institute of International Affairs, ASPI – The Strategist, The Diplomat, and the Foreign Brief. His specializations span East Asian Affairs, Chinese foreign policy, cyberwarfare, and international space law.