In an interview with the Indian Express, earlier this month, Mian Mansha, CEO of Nishat group(Pakistan's largest conglomerate), batted for resumption of trade ties between both countries. Said Mian Mansha: "There are so many products that we could buy. We (the Nishat Group) make Hyundai cars. Hyundai India is very big. We could buy some parts cheaper from India, than buying from China, for example. And you are also trading with China in such a large way. Your imports from China are huge, and if you look at it, you also have issues with China on the issue of territories and all that."
Pakistan had suspended trade with India, via the Wagah-Attari land crossing, after New Delhi revoked Article 370 — which gave special status to Jammu and Kashmir.
In February 2022, Abdur Razzak then Adviser to former Pakistan PM, Imran Khan, on Commerce, Textile Industry Production and Investment had also spoken in favour of resumption of India-Pakistan trade. Said Razzak: "As far as the ministry of commerce is concerned, its position is to do trade with India. And my stance is that we should do trade with India and it should be opened now."
In March 2021, Pakistan's Economic Coordination Committee (ECC) had recommended the purchase of sugar and cotton from India. Interestingly, Imran Khan in his capacity as Commerce Minister had given a go ahead for the resumption of trade ties with India, but during a cabinet meeting the decision had to be reversed due to opposition from members of the cabinet. 2021 had been witness to some important events – first, India and Pakistan had agreed to observe a ceasefire across the Line of Control (LOC) in February 2021, the year was witness to some other important steps including  the re-opening of the Kartarpur Religious Corridor, in November 2021 (after a period of 20 months). Pakistan's national security policy, the country's first strategy related document of its kind, released in January 2022 also made a reference to improving economic ties with India. 
Mian Mansha's interview is important — not just for its reference to the revival of bilateral trade — but some other issues he has flagged. First, he has referred to religious tourism and people to people contact between both countries. The Kartarpur Religious Corridor has not only  enabled devotees of Guru Nanak, the founder of the Sikh faith, from Punjab (India) to pay obeisance at Darbar Sahib, Kartarpur, Pakistan (Guru Nanak's resting place) but also paved the way for separated families, from both sides, to meet and poets and peace activists to meet. Pakistan has also issued visas to Sikh and Hindu pilgrims to pay obeisance at their respective religious shrines. The possibility of air connectivity for giving a boost to religious tourism has been discussed. Numerous studies and reports have highlighted the benefits of religious tourism for Pakistan's economy.
Secondly in the interview, Mian Mansha made a reference to India's economic ties with China in spite of political differences. In the past, former President Asif Ali Zardari too has referred to the need for India and Pakistan to follow a model similar to that of India and China — where for very long economic relations were hyphenated from political disputes. In the aftermath of the Galwan clashes, in June 2020,  India has sought to reduce its economic dependence upon China, yet bilateral  trade in 2021 was estimated at $126 billion — a 44% rise from the previous year. Mansha's reference to China is also important, because there is a growing consensus in Pakistan, like many other developing countries, that being excessively dependent upon China will not be beneficial for Pakistan in the long run. A number of business groups and individuals in Pakistan, other than Mansha have been raising the demand for resumption of trade with India. 
Here it would be pertinent to point out, that there has also been a growing chorus within Pakistan for not allowing Pakistan's ties with US and EU downhill given the country's economic interests. General Qamar Javed Bajwa's address at the Islamabad Security dialogue, earlier this month, was also important because it underscored the fact that Pakistan's ties with US not driven merely by strategic imperatives but also economic considerations (US is an important export market for Pakistan). While in recent days, Shah Mehmood Qureshi Foreign Minister in Imran Khan's government has been scathing in his criticism of the US, while in office he too had pitched for strengthening ties with the US – with a focus on economic relations. 
If one were to look at current Pakistan Prime Minister Shehbaz Sharif, as Chief Minister of Punjab he was a vociferous advocate for greater people to people links and economic links, in his role as PM he will be bound by numerous constraints. Immediate reversal of Imran Khan's 2019 decision, to suspend trade ties with India could result in charges of being soft on India. Shehbaz's elder brother, Former Prime Minister Nawaz Sharif, has been accused of compromising Pakistan's national interests vis-à-vis India while in office. Sharif drew criticism for the Ufa joint statement in 2015 , after his meeting with PM Narendra Modi on the side lines of the SCO Summit, which did not make mention of the Kashmir issue. Sharif's exit in 2017 was also attributed to his desire for closer ties with India. 
Shehbaz Sharif could use the current economic crisis in Pakistan as an opportunity and a means of building consensus in favour of trade with India. Trade could be begun in an incremental manner by purchasing essential commodities like sugar, cotton and wheat, at significantly lower prices, from India. 
On the Indian side, there has been a growing chorus in the state of Punjab (India) for resumption of trade since the 2019 decision had a severe impact on the border belt of the state (the districts of Gurdaspur, Amritsar and Taran Taran). The disruption of trade has led to massive job losses in the tertiary sector, while small businesses, including tea shops and restaurants, have also suffered significantly. Trade in agricultural commodities could also benefit the farming community of Punjab (India) since they could get much better prices for their produce by exporting to Pakistan – especially given the current global situation.
In conclusion, the resumption of bilateral trade is important not just in the context of ties between both countries, but also the overall global geopolitical architecture. The Covid-19 pandemic, the Ukraine crisis and regional developments should compel India and Pakistan to focus on economic linkages as well as people to people ties as recommended by Mian Mansha.
[Photo by Guilhem Vellut, via Wikimedia Commons]
The views and opinions expressed in this article are those of the author.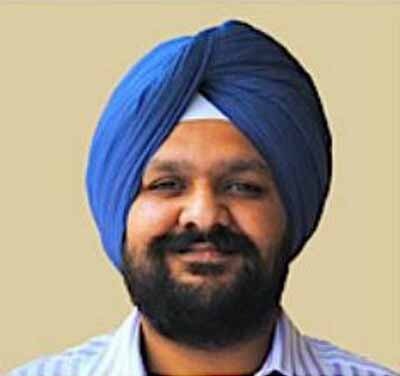 Tridivesh Singh Maini is a New Delhi based analyst interested in Punjab-Punjab linkages as well as Partition Studies. Maini co-authored 'Humanity Amidst Insanity: Hope During and After the Indo-Pak Partition' (New Delhi: UBSPD, 2008) with Tahir Malik and Ali Farooq Malik. He can be reached at [email protected]