US President Donald Trump's insular economic policies – specifically the imposition of tariffs on Aluminium and Steel, and his lack of coherence on complex foreign policy issues, including the North Korean issue, have resulted in Japan and China showing a renewed sense of urgency and purpose to improve their bilateral relationship. An editorial in China Daily aptly sums up this point.
'Recent changes in the global economic landscape, especially the rise of anti-globalization, protectionist tendencies, reveal increasing common interests between the two countries. Their shared reliance on overseas resources and markets determines a keenly felt shared interest in safeguarding free trade and economic globalization'.
A number of high level visits strongly reiterate this point:
In April 2018, Foreign Minister Wang Yi visited Japan and engaged with his Japanese counterpart, Taro Kono number of issues including the impact of Trump's economic policies, disputes between both countries, The North Korea issue, and connectivity projects. The visit also paved the way for Premier Li Keqiang's visit in May 2018, to mark the 40th anniversary of their 1978 Treaty of Peace and Friendship, and to attend a trilateral meeting. At a reception to mark the 40th anniversary of the treaty, Japanese PM Shinzo Abe stated:
"We both bear the important historical responsibility of developing Japan-China ties for the next 40 years. Here I promise again that I will make efforts with China to promote bilateral ties to the new phase,"
Abe's views were also echoed by Chinese Premier, Li Keqiang.
While recent visits have given the much-needed acceleration to the relationship, a thaw has been in the making for some time. After his meeting with President Xi Jinping on the sidelines of the APEC Summit (Danang, Vietnam) the Japanese PM, Shinzo Abe had remarked:
'At the end of the meeting, President Xi said this is a meeting that marks a fresh start of relations between Japan and China. I totally feel the same way,'
In addition to seeking to jointly deal with the economic turbulence, caused by US President's decision, as well as the issue of North Korea, both sides also spoke about the need to explore synergies in the sphere of connectivity, an area in which both have competed with each other in the past.
Possible cooperation between Japan and China on BRI and other important developments
The possibility of Japan and China working together in the Belt and Road Initiative was discussed, not just during foreign minister's meetings, but even Li Keqiang spoke about the same during his Japan visit. Possible cooperation on the BRI issue was discussed during the Summit between Leqiang and his Japanese counterpart, Shinzo Abe who decided that they would set up a public-private sector council to examine potential cooperation between both countries on BRI projects. During the course of a reception, to commemorate 40 years of the Indo-Japan Treaty, the Chinese Premier stated:
'Our working-level cooperation will evolve. Our 'One Belt, One Road' initiative will be coordinated with Japan's growth strategy,"
Significantly, Japanese funded Asian Development Bank (ADB) too has stated, that it did not see AIIB as a threat in anyway. The President of the ADB, Takehiko Nakao, while speaking on the eve of the annual meeting had stated:
'AIIB, it's not the kind of threat to us. We can cooperate with AIIB because we need larger investment in Asia and we can collaborate.'
Implications for New Delhi and Lessons
One of the countries which would be closely watching this warming up of ties between Tokyo and Bejing, would be New Delhi.
First, New Delhi which is seeking to get ties with China back on track, and not being totally dependent upon the US, needs to have a more realistic approach towards the 'Indo-Pacific Narrative' pushed by the Trump Administration along with Japan and Australia. While understanding the relevance of this narrative, India should not lose sight out of its limitations. In the strategic context, the Quad partnership is relevant, and it is important to keep a check on China's growing influence, and assertiveness, in the Indo-Pacific region. In terms of connectivity and economic linkages, the Quad is yet to come up with a cohesive narrative, only Japan and India are currently working together on connectivity projects, though the members of the QUAD have been discussing connectivity projects, which could emerge as an alternative to BRI.
Second, New Delhi like Tokyo should exhibit pragmatism on the Belt and Road Initiative BRI. While putting forward its concerns, it should not remain entrapped in a zero-sum, security narrative. While China has said that it will not compel India to be part of BRI, there is an opportunity for New Delhi and Beijing to find common ground on the BCIM Corridor, which will connect Kunming with Kolkata, and which has been discussed for some time.
While Beijing claims this is part of the OBOR initiative, New Delhi has unequivocally stated this project has been in the pipeline for long. Both sides need to find middle ground on the BCIM corridor. The corridor could complement India's Act East Policy and also benefit the economies of Eastern India, especially West Bengal. It could also strengthen the India-Bangladesh-Myanmar triangle
Third, many in India's strategic community have been viewing India's ties with Japan through the lens of China. The thaw between Japan and China has totally altered the narrative, and New Delhi while strengthening its ties with Tokyo, can simultaneously seek to improve ties with Beijing. While in the strategic sphere New Delhi may have more convergence with Japan, there are many potential synergies between New Delhi and Beijing in a world order where the US is insular.
Finally, Japan has been trying to increase its presence in South Asia, and is funding a number of projects through the Partnership for Quality Infrastructure (PQI).  India and Japan have been seeking to work together and build an alternative narrative to the BRI project.
If Japan and China are willing to work together on the BRI, it needs to be seen how the rivalry between both of them pans out in South Asia. In countries like Bangladesh, and Sri Lanka for instance, China has a significant presence but off late, Japan too has become more pro-active in developing big-ticket infrastructure projects in South Asia. In Bangladesh, JICA will be providing assistance for Matarbari deep sea port. In Sri Lanka, Petronet LNG along with two Japanese entities, Mitsubishi and Sojiz Corp and a local entity are Sri Lanka's first LNG terminal near Colombo). Japan has also evinced interest in investing in the Colombo Port, as well as Trincomalee.
Finally, if Japan and China can work towards resolving their differences, there is no reason for countries within South Asia, not to exhibit similar flexibility.
Conclusion:
On the whole, the recent warmth between Japan and China has significant opportunities for New Delhi. It has thrown up a fresh set of challenges but also opened up new avenues. Like other countries, India needs to harness opportunities arising out of Trump's unpredictability. The US pull out from the JCPOA yet again has created challenges for not just European countries, but China, India as well as Japan. There is scope for them to work together.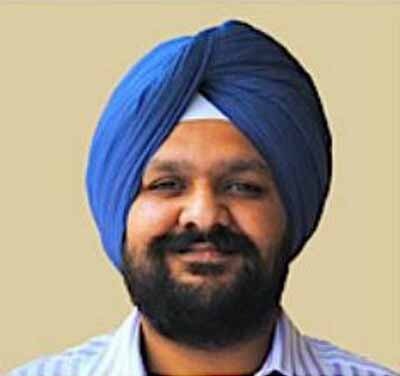 Tridivesh Singh Maini is a New Delhi based analyst interested in Punjab-Punjab linkages as well as Partition Studies. Maini co-authored 'Humanity Amidst Insanity: Hope During and After the Indo-Pak Partition' (New Delhi: UBSPD, 2008) with Tahir Malik and Ali Farooq Malik. He can be reached at [email protected]