Like Australia and Canada, UK also plans to introduce a points-based system, where it believes it would be able to attract talents. Recently, Home Secretary, Priti Patel who happens to be of Indian origin also made some strong remarks saying that her government was all for a revamp of the current system, and while ending the free movement of people through the new system Britain is seeking to attract talented individuals who can contribute
towards the countries progress.
Said Patel: "…..we will introduce an Australian style points-based immigration system….One that works in the best interests of Britain. One that attracts and welcomes the brightest and the best". In her speech, Patel in a dig at the opposition also stated that she needed no sermons from the "North London Metropolitan Elite".
UK is not the only instance of a right-wing government wanting to revamp the immigration system and stating that it is not anti-immigrant, but seeks to attract talented and well qualified individuals. In the US, Trump administration too has spoken of a points-based system, which will attract more talented individuals. The US President stated that the current system has not focused on merit. While outlining his administration's plans for attracting English speaking professionals, Trump stated:"We cherish the open door that we want to create for our country. But a big proportion of those immigrants must come in through merit and skill". The US President also said that his administration would seek to increase the proportion of highly skilled immigration to well over 50% from 12%.
Indian immigrants in UK 
Apart from historical and cultural linkages, immigrants from India have played a key role in cementing ties between both countries, neither of the political parties can afford to ignore them. Post-2021, the Conservative government also plans to bring in some changes, as part of its Post-Brexit work strategy, which will especially benefit Indian professionals. This includes removal of the cap on work visas for professionals which will be helpful in attracting engineers, doctors and IT professionals.
Regulations for Indian Students 
While the Diaspora settled in UK, as well as the Indian professionals are important in the context of the bilateral relationship and the debate over immigration is likely to carry on for some time. Indian students who comprise a substantial percentage of the total number of international students are also important. Between 2018-2019 over 20,000 Indians were granted student visas. Indians are now the top nationalities amongst foreign students. This was a significant increase from recent years. In 2016, a little over 10,000 student visas were granted to Indian students.
Commenting on the trend of the rise in Indian students choosing the UK for higher studies, UK deputy high commissioner to India, Jan Thompson, said:
 "… The fact that so many Indian students are choosing the UK to study goes beyond the language we share and the world-leading education we offer. Our countries are inextricably linked through a living bridge that ties us together – including a vibrant Indian community who have made the UK their home'

Post study changes introduced by Boris Johnson
The current government led by Boris Johnson has made some significant changes to the post study visa rules, reversing a decision of Theresa May. Former PM, Theresa May during her tenure as Home Secretary had reduced the post visa study period to 4 months from 2 years. This had led to a drop in Indian students choosing UK as a destination, according to a report, titled 'A Sustainable Future for International Students in the UK'', of the All Party Parliamentary Group.  The report pointed to the fact that UK was losing out to Canada due to its immigration policies
UK hopes to draw more international students. As part of an International Education strategy released in March 2019 (by the Department of International Trade and Department of Education) it seeks to attract 600,000 students by 2030. UK also aims to generate substantially higher revenue by attracting international students (the strategy dubbed the inflow of international students as 'International Exports).
India is important in the context of achieving this goal. More Indian students will also help UK in a number of ways. First, Indian students can immensely contribute in areas like research. A large percentage of Indian students choosing to study in the UK are enrolled in Science, Technology, Engineering and Management STEM courses.
Second, more Indian students will help Britain in reducing its dependence upon Chinese students and to have a better mix of international students. As of 2017-2018, there were well over 100,000 students enrolled in British universities, this was more than double the number of Chinese students enrolled in 2007-2008. Interestingly, in 2019, according to some estimates, UK had received more applications for undergraduate study from China as compared to Ireland. 
Issues which need to be addressed
The rules regarding post study work visas will only apply to students who will commence studies in 2020-2021, and students currently studying in the UK have already stated that this is unfair to them; representations have also been made to the government, including the British PM, to address this issue.
It is not just the issue of post study work visas, but Indian students were not excluded from Tier 4 overseas student visa relaxations, unveiled by the UK Home Office. New Delhi has raised this issue last year as well as recently.

Not just the UK, but even the US which for long was a favoured destination for India, today competes with countries like Australia and Canada which have liberal visa regimes for students, and thus both countries need to be more flexible and pragmatic. Something which pragmatic politicians and those associated with education and immigration realise. Apart from making statements, it is important to address logistical issues, which actually impact Indian students (some of whom go through lots of financial hardships in order to study abroad), as well as professionals. Soft Power is an important component of UK-India ties, and higher education is considered an important bridge. For the UK higher education in general, and international students in particular contribute to its economy. 
Image credit: Cantab12 [CC BY-SA 4.0], via Wikimedia Commons
The views and opinions expressed in this article are those of the author and do not necessarily reflect the official policy or position of The Geopolitics.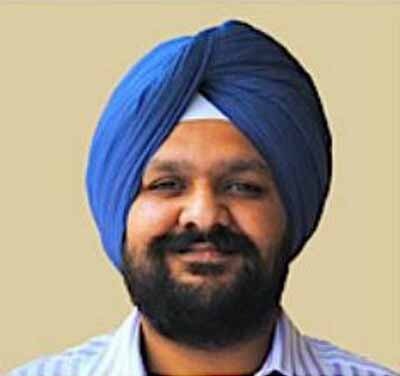 Tridivesh Singh Maini is a New Delhi based analyst interested in Punjab-Punjab linkages as well as Partition Studies. Maini co-authored 'Humanity Amidst Insanity: Hope During and After the Indo-Pak Partition' (New Delhi: UBSPD, 2008) with Tahir Malik and Ali Farooq Malik. He can be reached at [email protected]