Throughout the world, COVID-19 has emerged as more than a health problem. It has also created devastating social, economic and other crises that are leaving deep scars in the society and the economy.
The Indian National Statistical Office (NSO)'s estimate of a contraction of 23.9 percent in GDP at constant prices is worse than what the general expectations were for the first quarter's GDP degrowth. (For example, SBI research report estimated that Q1 GDP degrowth would be around 16.5 percent.) But the contraction in the informal sector of the economy could be even more alarming. India has a large informal sector that contributes about half of its GDP. As is well known, the measurement of informal sector output is largely an extrapolation based on the trends in the corresponding formal sectors. Therefore, we do not have good estimates of how badly this sector was hit. However, some surveys carried out by various researchers after the crisis broke out give us some idea. One such study was done by researchers at the Azim Premji University on the effect of the crisis on self-employed, casual, and regular wage workers across 12 states of India between mid-April to mid-May. It reported a 64 percent drop in earnings, which is more than two and a half-time the reported decrease in quarterly GDP. Another study by researchers at the Centre for Economic Performance at the LSE that surveyed urban workers found that their earnings fell by 48 percent in April and May compared to January and February. Even if we make the conservative assumption that from mid-May to the end of June, there has been some improvement in this regard, these and similar other studies suggest a bigger drop in the informal sector than what the 23.9 percent drop in GDP figure suggests.
A recent report by the International Labour Organization (ILO) says, "Covid-19 is already affecting tens of millions of informal workers. In India, with a share of almost 90 percent of people working in the informal economy, about 400 million workers in the informal economy are at risk of falling deeper into poverty during the crisis." According to the International Labor Organization, more than 62 percent of the world's active labor force earn their living in the informal economy.
Particularly in low and middle-income countries, hard-hit sectors have a high proportion of workers in informal employment and workers with limited access to health services and social protection. Without appropriate policy measures, workers face a high risk of falling into poverty and will experience greater challenges in regaining their livelihoods during the recovery period, says the ILO report. An 'informal worker' is defined as a worker with no written contract, paid leave, health benefits or social security. ILO also adds that the growing level of informal employment within the formal sector is mainly because of the growing use of contract labour and outsourcing of production.
The cumulative effect of informal work, lack of support structures and the coronavirus pandemic is that chronic hunger is becoming a way of life for millions more people. The World Food Programme estimates the number of people suffering from profound hunger could grow to 270 million globally by the end of the year. That is an 82 percent increase on pre-pandemic levels.
Informal workers are engaged both in agriculture and non-agricultural occupations. India's informal economy is enormous. It consists of export-driven industrial clusters, manufacturing hubs, a vast majority of agrarian production, street vendors, self-employed people like carpenters, plumbers, hair dressers etc., and a large part of the parallel economy. Estimates for 2018 indicate that 80 percent of India's 461 million workers, or 369 million of them, are in the informal sector.
India's vast informal sector, the largest in the world, which employs about 91 percent of the country's total workforce and contributes more than 45 percent to the country's gross domestic product (GDP), finds itself in dire straits. The vulnerable informal sector which is yet to recover from the two consecutive domestic shocks — the government's demonetisation decision of November 2016, which saw 86 percent of country's currency banned overnight and the hurried implementation of the Goods and Services Tax (GST) in 2017 — now faces a far greater challenge. COVID-19 has resulted in a combination of demand destruction, supply disruption, and a pandemic shock.
A subset of the informal sector is the 68 million inter-state migrant labourers, who too have been badly bruised by the lockdown. From migrant workers walking for days to reach home to the long queues for a single meal, the COVID-19 crisis has reiterated the perilous situation of informal workers.
Restrictions in movement have disrupted the supply chains for food, agricultural products, essential services, and reliable access to markets. A large number of MSMEs, which rely largely on informal workers, now face a reduction in domestic demand and many units are at risk of permanently shutting down their operations. Workers associated with the informal retail, entertainment, hospitality, construction and transport sectors are hit hardest by the containment measures.
Due to continuing uncertainties, measuring the full impact of the crisis is difficult to predict at present. Nonetheless, identifying the right policy responses is urgently required for these highly disadvantaged informal sector participants.
Combating the threat to the informal sector calls for joined-up thinking, the ILO advises. Health and finance concerns should not be separated from one another but addressed by a coherent plan of action. Ensuring adequate financial support is an important factor. It will, of course, make it possible for people to remain in their homes and provide for themselves and their dependents. But they also need to be given swift access to medical services as well as advice on how to limit the likelihood of them spreading the virus.
The views and opinions expressed in this article are those of the author.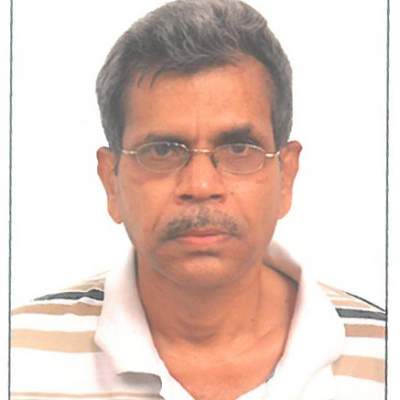 The author is an alumnus of IIM, Ahmedabad and a retired senior corporate professional.