For 330 years visionaries have dreamt of this geopolitical fantasy that is now showing signs of shaping up. It is still a decade away from fruition, though. The idea of 'Kra canal' cutting through Thailand to connect the South China Sea and the Andaman Sea, linking the Indian and the Pacific ocean has been flirted with since the 17th century. In 1677, Thai King Narai was the first king to suggest a canal through Thailand's Kra Isthmus with the aim of shortening the shipping time and costs. The project did not, however, take shape. Subsequent centuries saw rulers such as King Rama I and King Rama IV considering the geopolitical and economic opportunities viz-a-viz building of the Kra canal. In 1872, British conducted a feasibility survey of the project and came to the conclusion that the construction was possible. However, it did not move beyond that. Ten years later Ferdinand de Lesseps, also 'father of the Suez Canal' expressed interest in constructing the canal. However, his request was turned down by the Thai King due to geopolitical concerns. In fact in 1946,  Thailand signed a treaty with the Great Britain agreeing not to build the canal at all unless the British gave express permission. That treaty was revoked by the Thai government in 1954. In the 1970s there were suggestions of using nuclear bombs to cut through intractable mountain ranges. The last few decades have also witnessed a slew of feasibility studies being conducted and tech solutions being discussed to determine the potential of the project but not to much avail. Up until China showed up and is now lobbying extensively with Thailand to re-initiate the project. 
Cost of the Project  
The project is said to be enormously costly reaching up to $30 billion employing more than 30000 people and taking at least 10 years to build. While the deal is yet to be confirmed officially, there has reportedly been signing of a Memorandum of Understanding between Chinese and Thai entities to build the canal. It is speculated that China's financial and technological support will be provided under the humongous Belt and Road Initiative. The new sea lane, which would be 450 meters wide and 25 meters deep, would cut shipping routes by 1,200 kilometers and accommodate the world's largest oil tankers. A Special Economic Zone will also be set up which is expected to enhance new industries and infrastructure in the region. This is said to potentially transform Thailand into a logistics hub. 
Chinese Stakes 
The project once completed can solve the Malacca dilemma that China currently faces. The term was coined by Chinese ex-President Hu Jintao in 2003. The strait of Malacca situated between Malaysia, Singapore and Indonesia is crucial for Chinese economic growth for receiving energy and other raw material required for low cost manufacturing, as well exporting finished goods to the world. Currently, 80 per cent of Chinese oil imports pass through the Malacca Strait. China feels anxious that the Malacca strait could be closed down if a conflict situation arises in the Indo-Pacific, targeting its economy and defence. Moreover, Malacca Strait is overcrowded with 84,000 ships carrying 30 per cent global trade transit each year. The World Bank forecasts that traffic in the Malacca Strait will exceed its maximum annual capacity of 122,000 ships by 2020. Therefore, Chinese are devising ways to lessen dependence from the Malacca choke point. Investment in Gwadar port for example is one of the ways in which China plans to send oil supplies from West Asia through pipelines to Western China. That still would not free China of Malacca dilemma. However, the Kra route would. Not only economics, it is also being speculated that China can use Kra to install military facilities and equipment. There have been examples where China has built air and naval bases in several of its port projects. The port in Djibouti is an example in this regard.   
Can the Project alter the region's Balance of Power? 
Till now Thailand has not publicly declared its support for the project. In fact, Thai ruling junta has distanced itself from the project despite lobbying efforts by several former military officials. A project like this will nonetheless be economically beneficial for Thailand. However, Chinese funding can also mean loss of sovereignty for Thailand. China has often been blamed for debt trapping the governments it has loaned money to for public expenditure projects. China has been accused of taking over the control of natural assets. China's backing of Sri Lanka's Hambantota port ended up China taking over the control in 2017. Along with that critics have argued that the project could hurt Thailand's tourism industry and damage its fisheries. Moreover, as Chinese prefer their workers for Beijing funded projects, it could mean that Thai might not be able to enjoy the employment opportunities generated with the construction work. 
This project could alter the strategic and economic landscape of Southeast Asia. It will be beneficial for countries surrounding Thailand such as Vietnam, Cambodia, Philippines, Laos etc, places geographically close to the canal. Additionally, Sri Lanka will be benefited due to the virtue of its geographical positioning of trade routes in the northern Indian Ocean. On the other hand countries like Malaysia, Singapore and Indonesia could be negatively impacted due to change in maritime routes. That being said, it needs to be understood how economically viable the canal will be. It will require massive construction cost (as discussed above) and, therefore, would need to earn timely profits. Traveling through the Strait of Malacca is currently free. It is left to be seen whether Kra Canal will put in place a toll system and how sustainable the operations are going to be. 
Impact on India 
Most geostrategic practitioners in India talking about the Kra project have stated that it will add to India's strategic vulnerability in the region. After all it will bring China closer to Indian Ocean by 1200 km. There can be more and faster PLAN deployments in the Indian Ocean. It will have a direct effect on increase in Chinese presence, influence and capacity in the region. While this is true and India should be concerned about it, there is still no need for paranoia. For starters the project is still in pipeline and will take several more years to reach conclusion. Moreover, for India the benefits from Kra canal are also to be reaped. A canal like Kra could save costs and energy and increase volume of trade. India on its part should try to maximise the potential increase in volume of trade. India should additionally focus on inland connectivity, port development along the eastern coast, and greater transhipment capacity. India should work in a timely manner on regional connectivity projects. There is need to develop maritime cooperation with the US and Japan. Militarily, India should prepare itself with high end surveillance, asymmetry weaponry, high endurance drones, nuclear attack submarines, anti-ship missiles, etc. Diplomatically, India along with other countries should engage with Thailand more closely. A canal if crucial for future trade should be created with multilateral support rather than one country doling out money and then reaping the benefits. Above all India along with ASEAN members should ensure that the non-military nature of such a project be declared publicly. 
Image credit: The image is in the public domain in the United States as it came from the United States Central Intelligence Agency's World Factbook.
The views and opinions expressed in this article are those of the author and do not necessarily reflect the official policy or position of The Geopolitics.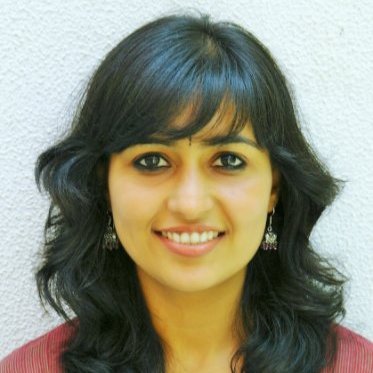 The author is an Assistant Professor, Christ (Deemed to be) University, Bangalore. Shreya has a PhD in US Area Studies from Jawaharlal Nehru University and served as a Nehru Fulbright scholar at American University, Washington DC. Prior, she has worked as a researcher with several think tanks and has been a geopolitical risk analyst for the corporate industry.