The 2021 Indian Republic Day gallantry awards included a Mahavir Chakra (the second-highest award) to Colonel Santosh Babu, the son of Telangana state and the commanding officer of the Bihar regiment who, along with 20 other soldiers, was killed by People's Liberation Army (PLA) troops in the Galwan valley scuffle in June 2020. The citation for Santosh Babu says that "his column faced stiff resistance from the adversary who attacked using lethal and sharp weapons along with heavy stone pelting from adjoining heights" and avoids any direct reference to China or PLA by name.
"Significantly, to date, we have yet to receive a credible explanation for the change in China's stance or reasons for massing of troops in the border areas" External Affairs Minister S Jaishankar's remarks made at a thinktank event on Jan. 28, however amply illustrate that Modi Government cannot be accused of appeasement. It seems that the Narendra Modi government is not alarmed of a combative China, but a visible restraint is at play.
Jaishankar's speech is an important diplomatic punctuation in identifying the preferred template for the bilateral relationship between India and China as being predicated on "the three Mutuals – mutual respect, mutual sensitivity and mutual interests." The resonance with the Nehru's legacy Panchsheel principles is palpable. The abiding lesson for India then and now is that diplomacy and political resolve, however refined, acquire appropriate efficacy only when backed by a credible national composite capability — both economic and military.
The ground reality is biting. With the Indian Army and People's Liberation Army (PLA) frozen in their positions in East Ladakh sector's polar winter, security planners expect China to ramp up military activity at the friction points when the snow melts in late March. There has been no withdrawal of any PLA troops from the contested points and China has used the stand-off period to build advanced landing grounds across the Daulet Beg Oldi sector in Tianwendian, humongous shelters to house personnel and a shorter link from Hotan airbase to Karakoram Pass.
Faced with China's emerging hegemony in Asia, India is striving to defend its regional power status. New Delhi's strategy is to invest in defense, align its policies with the United States and expand its regional alliances. The Quad initiative first began in May 2007 with a meeting between the US, Japan, India and Australia in the Philippines' capital, Manila. In its preliminary years, the Quad did not explicitly espouse the objective of countering China's rapid dominance and only aimed at maintaining regional security. Since the intensification of USA's new cold war against China, the Quad grouping has coagulated as an organizational tool for American influence in the Indo-Pacific region and now, it visibly aims at containing China.
Some people think that the Biden era may see a reduction in the pushback that China has been facing during the Trump regime. But the Chinese themselves are bracing for an intensification of that pressure. Right now, the US has stepped up its challenge to China in the South China Sea and making the right noises against China's repeated incursions into Taiwan.
After China's many transgressions over the past 50 years — the military containment of Chinese expansionism and Communist Party Chairman Xi Jinping's stated goal of world domination needs to be the highest foreign policy priority of the global and regional powers. It should be the mandatory duty of free nations to oppose the universal ambitions of the totalitarian Single Party-State of the People's Republic of China and its aim to eclipse the United States. China is vulnerable. Fourteen states share sections of China's land borders and China has territorial disputes with as many as 18 nations.
China has recently proclaimed that containing China will be a "mission impossible." China is projected to overtake USA as the world's largest economy by 2028. During the last 30 years, China's spending on its military has gone up from $20 billion a year to about $250 billion a year. Still the US spends more money on the military than any other nation on Earth — $649 billion a year. The USA is the only global fighting force in the history of the world. The US has a military presence in between 50 and 80 countries around the world, dispersed among over 800 bases (some bases are called by some other names). By contrast, China has three or so foreign bases. In spite of its enormous military budgets, even USA has always not prevailed in its global engagements, viz Afghanistan.
In spite of China being on its way to become the world's largest economy, American per capita GDP dwarfs China's, and that means the US has more wealth left over, after it feeds its population, to pursue global influence.
China's dream of becoming a global power may just remain a dream. China's expansionist policies are putting huge security costs on itself and on other nations. 'To live and let live others in peace' would be in China's interest. Its goal of global dominance will be check-mated at every step by the free nations.
The views and opinions expressed in this article are those of the author.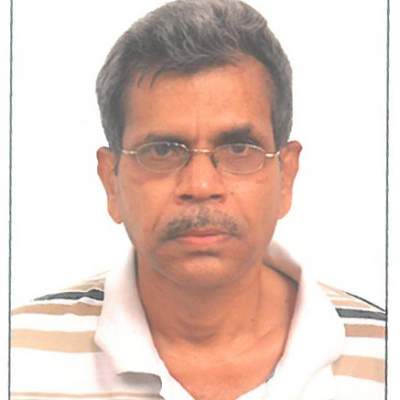 The author is an alumnus of IIM, Ahmedabad and a retired senior corporate professional.