Burundi has had 10 leaders since independence in 1962, three of whom were overthrown, two assassinated, and one who died in office. The series of assassinations, coups, bouts of ethnic cleansing, civil wars, and genocides have trapped most Burundians into extreme poverty.
The arrival of new president Évariste Ndayishimiye, who took office in June, marks a rare peaceful transfer of power. This may perhaps usher in stability and give a unique opportunity to embark on building the economy. This is a chance for Burundi to break with its troubled past.
No country is preordained to remain violent and poor. Burundi is no exception. But the challenges Ndayishimiye faces are daunting.
Six urgent problems
Deforestation: Burundi depends almost entirely on subsistence agriculture. A high population density of over 450 people per square kilometre coupled with cultivation on hill slopes has resulted in heavy soil loss and damage to agriculture. Uncontrolled cutting of trees for fuelwood side by side with agricultural clearing and grazing lands has led to near total deforestation of Burundi. The loss of forest cover was accelerated by the collapse of government conservation efforts during civil wars. Deforestation also resulted in severe poaching which has decimated Burundian wildlife.
Human capital: According to the World Bank's Human Capital Index (HCI) which is based on the quality and access to education and healthcare, Burundi is ranked 138 out of 157 countries. There are massive shortfalls in health and education that render economic productivity a non-starter.
Extreme poverty: With GDP per head of $261.6, Burundi is the second poorest country in the world after Somalia at $126.9. According to the World Bank data, 71.8 percent of Burundians are poor as they live on less than $1.90 a day. Nearly all the 11.9 million people of Burundi live in rural areas and depend on subsistence agriculture.
Domestic and regional infrastructure: Only 11 percent of Burundians have access to electricity which drops to 3.4 percent in the rural areas where over 94 percent of the population lives. Only about 7 percent of Burundian roads are paved and remain open in all weather. Burundi is land-locked and conducts its international trade either the seaports of Dar Es Salaam in Tanzania and Mombasa in Kenya. Trucks are used to connect with the ports, while construction of a regional railway that would shorten the journey from a week to a day remains on the drawing board.
Poisoned regional politics: Burundi is a member of the East African Community (EAC) and the Economic Community of Central African States (ECCAS). In EAC, Burundi is in conflict with its immediate neighbour, Rwanda while in ECCAS, Burundi is likewise embroiled with the Democratic Republic of Congo (DRC). Burundi's borders with these countries are barely open to trade, let alone economic integration which the country badly needs.
International sanctions and isolation: Most Western countries have placed sanctions on Burundi since 2015. In 2017, for example, then U.S. President Barack Obama determined that the Burundian government was engaged in killing of and violence against civilians and imposed economic and financial sanctions. The European Union has done likewise. Foreign aid to Burundi all but dried up as foreign direct investments (FDI). In 2018, FDI to Burundi was less than $1 million.
So where does Ndayishimiye start?
Ndayishimiye cannot afford to delay confronting any of his six daunting problems. His immediate task, however, is sharpening his own leadership skills and building the capacities of his own office to lead by inspiring and challenging his economic and diplomatic teams.
The president must have a well-crafted vision for his country and the political courage to implement it. As for regional politics, Ndayishimiye has to build a robust relationship with the country that matters most for Burundi — Tanzania, the lifeline for Burundian international trade.
Ndayishimiye's trajectory to power is similar to several of his counterparts in neighbouring states. He had just begun his studies at the University of Burundi when civil war broke out in 1993. He joined the armed struggle and rose to the rank of general.
In the post-war years, Ndayishimiye held several high-level positions in government, including minister of the interior and public security, and military and presidential civilian chief of staff. Presumably, this background has equipped him with leadership skills upon which he will need to steer Burundi.
Leadership is fundamentally about robust capacities — not least, the courage to build and inspire teams that do not settle for the status quo. Ndayishimiye has to be bold in addressing the daunting challenges his country faces.
The views and opinions expressed in this article are those of the author.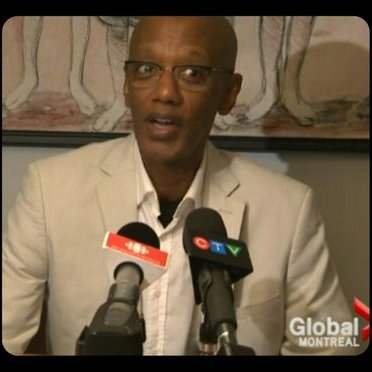 David Himbara, PhD, is an educator, author, and professor of international development based in Toronto, Canada. He previously headed strategy and policy for the president of Rwanda. Himbara has consulted extensively for governments including South African government and for organizations such the African Development Bank. Himbara taught political economy at universities in South Africa and the US.