In a matter of days, things have suddenly taken a very ugly turn for US President Joe Biden. His political career, it appears, has plunged into an uncertain patch. 2023 started with a rather positive note for President Biden: economic indicators were moving upwards, inflation was slowing down, his approval rating was showing improvement and Democrats were united behind him for his 2024 reelection campaign while the Republicans were busy in settling their internal feuds. All was set for a good start of the new year for Biden, but the case of his handling of the classified documents has suddenly changed the whole complexion of the situation. On Nov 2, Biden's personal attorneys found the first set of classified in a locked closet as they were moving boxes out of the offices of the Penn Biden Center – a Washington-based think tank where he worked after he left the vice presidency in 2017 until he launched his presidential campaign in 2019. The attorneys notified the National Archives, which retrieved the documents the next day and referred the matter to the Justice Department. On Dec. 20, the Justice Department was further informed that another set of classified documents was discovered in Biden's Wilmington garage, near his Corvette, and the stuff was handed over to the FBI agents immediately.
Attorney General Merrick Garland further revealed that another search was conducted on Jan. 11 at his home and few more official records were recovered from his personal library. Subsequent to this, Garland appointed Robert Hur – a onetime US attorney appointed by former President Donald Trump – as a special counsel to lead the investigations into this very sensitive case. Interestingly, two months back, Garland also appointed a special counsel to investigate a similar case involving Donald Trump. This reflects the fact that the Justice Department is working independently on high-profile cases of two presidents in an inordinately heated political environment. 
Not surprisingly, immediate comparisons are being drawn between the two cases. President Biden's supporters, in particular, are trying to defend his cases as a "milder one." On two major premises, Biden's supporters are trying to defend him. One, the volume of documents in Biden's case is too small when compared with the tons of papers recovered from Trump's Florida residence. And two, unlike Trump's revolting attitude, Biden is fully cooperating with the investigation teams in their probe and there is no evidence that Biden has purposely tried to create any hindrance in the search operations.
Indubitably, there is a marked difference in their approach towards their respective cases. Trump was very reactive when Mar-a-Lago, his private property, was raided by the federal agents. He bluntly accused the FBI and the Justice Department of conducting a politically motivated investigation in a direct attempt to discourage him from running for the White House again – a campaign he would subsequently announce in November. On the contrary, President Biden has been displaying complete cooperation with the investigators. "People know I take classified documents and classified material seriously. We're cooperating fully (and) completely with the Justice Department's review," is how Biden responded to the media questions about this case. It is true that quantum of documents is very insignificant in Biden's case, and he is exhibiting very cooperative mode toward the probe, but it does not lessen the intensity of the alleged violation of the Presidential Records Act which decrees that records should be stored securely and transferred to the National Archives once an administration ends. Another supplementary question Biden has to answer is why it took so long for him to tell the public what had happened.
As expected, Donald Trump has seized this opportunity to hit back very hard and mitigate the intensity of his case. Trump roared in a media talk, "It's over… It really changed the complexion and the intensity that they were showing to me because, you know, what they did is – I don't say far worse, I did nothing wrong – what they did is not good. What they did is bad." Similarly, the Republican House Speaker McCarthy is also demanding deep investigations into the Biden case through Congress and intelligence agencies. From Biden's perspective, the appointment of a special counsel is a nasty distraction at a very inappropriate time that has the potential to also muddy the case against Donald Trump. It is certainly a very tricky situation – politically and ethically speaking – for a president who always proudly touts about his high ethical standards. So, here begins a messy election season in which the current and former presidents of the United States are both facing investigation by special counsels as they pull up the socks for a potential rematch in 2024.
[Photo by Office of the President of the United States, Wikimedia Commons]
The views and opinions expressed in this article are those of the author.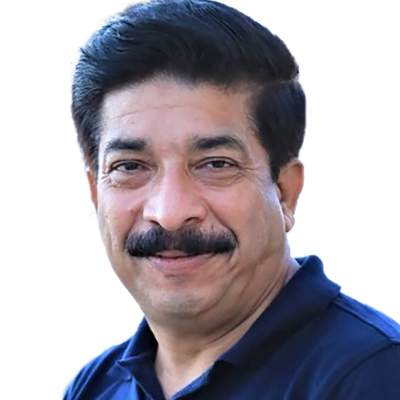 Imran Khalid is a freelance columnist on international relations based in Karachi, Pakistan.