Bhutan is a nation landlocked between two nuclear powers, China and India. In 1939, Mao Zedong for the first time made claims on Bhutanese territories. Since then, China has printed various maps showing Bhutanese territories as its own. There are two separate areas of dispute between China and Bhutan namely, Doklam, Sinchulung, Dramana, and Shakhatoe in the West and Jakarlung and Pasamlung in the Central Bhutan. The areas in the west are near the Indian borders, which makes it of crucial importance to India's North-East region, including India's Chicken-Neck. Bhutan's border decisions have always been India-centric and the two have coupled against China's rising aggression. Bhutan's foreign policy has always kept it on the safer side, until now. Recently, Bhutan Prime-Minister, Lotay Tshering, in an interview to La Libre said that China has an equal say in resolving the border dispute in Doklam. This comment of the Prime-Minister came soon after the Foreign Minister of Bhutan, Tandi Dorji, and the Assistant Minister of Foreign Affairs of PRC, Wu Jiangho, signed an MoU, the Three Step Roadmap for expediting the boundary negotiations. This has led India to be cautious of its extra-ordinarily close relations with Bhutan and the latter's edge towards India. Earlier this month, the King of Bhutan, Jigme Khesar Namgyul Wangchuk, came to India on the invite of our President, Draupadi Murmur, keeping the long-standing traditions alive of regular high-level exchanges. 
Barriers for Bhutan 
Being stuck between two great nations, Bhutan has faced problems not only externally but also internally. The major problem for Bhutan has been its economy. India has been for long assisting Bhutan by funding its Five-Year Plans. This assistance has helped Bhutan's GDP rise from $128 million in 1980 to $2.3 billion in 2020. This has further led to betterment of socio-economic factors and increase in the number of educated youths. However, this growth has two short-comings. Firstly, this has increased Bhutan's dependence on India, for its grants, loans. Line of Credit, and investments in the hydropower project and secondly, this model of growth has been unable to generate employment as a result of which, 70% of the youth of Bhutan is unemployed. This could be one of the major reasons for Bhutan extending a friendship hand to China. India has been highly criticized by the young Bhutanese in this respect who believe that the Indians are exploiting them by importing hydroelectricity at a very cheap rate. This coupled with India's failure to deliver some of its promises and in the volumes expected has put India in a tough spot. The second problem which Bhutan faces internally is the generational shift in the country. With the help of internet, the youth is exposed to the outside world and so their political and economic views are more global in nature. They want to see Bhutan playing a global role in the world. They do not bear the loyalty to India for its assistance instead they see India as a hurdle for Bhutan's economic growth. They are also not very fearful and unpleasant towards China because they have very little to no connections with Tibet. Instead, they see China as an economic giant which can be of immense help in generating employment and investing in Bhutan. These internal reasons along with the rise of China and its encroachment policy has led to Bhutan taking a few steps back and signing a MoU with China.  
Bhutan–China Budding Ties 
China and Bhutan relations have historically been through Tibet. When Mao Zedong for the first time in 1939 made claims on Bhutanese territories, Bhutan looked towards India for help. Followed by this were several maps issued by China which claimed many regions of Bhutan. Since China's invasion of Tibet in 1949, Bhutan has always been fearful of China's aggressive expansion. Currently, China's claims on Bhutanese territory have been divided into three areas, Central Bhutan, West Bhutan and the most recent, East Bhutan. In 2020, China made new claims on the Sakteng Wildlife Sanctuary in East Bhutan by opening funding for a project at the Global Environment Facility Council. Although, Bhutan and China do not have any diplomatic relations but the border talks between them have been going on from 1984. Eleven Expert Group Meetings and 24 rounds of talks have been held since then. China gave Bhutan a package deal, which has been making rounds since 1990s. The package deal will in theory give China control of disputed areas in Bhutan's west, where Doklam is located, in return for Bhutan securing its claim areas along the northern border. Bhutan, under immense pressure from India, rejected the deal and has been continuing to do so till date. 
China has been following a policy of encroachment with Bhutan. In 2015, China started constructing Gyalaphug, its first village, within Bhutan. China attempted to construct a road in Doklam in 2017 that would connect to a military base in Bhutan and pass by India's Jampheri ridge. Consequently, India and China engaged in a military standoff. Satellite photographs from 2020 and 2021 showed China constructing four additional villages in the Western region, which Bhutan rebuffed.  China adopted a new "Land Borders Law" in 2021 with the aim of boosting the development of border towns and villages as well as borderland defences.  China is adding border regulations and policies to its prior strategies in order to establish permanent settlements within Bhutan's indisputable territory. Even though Bhutan boycotted the BRI forums, it does realize the importance of China in its economic goal. This recently led to the signing of an MoU between the two nations. In October 2022, the Finance Minister of Bhutan, Tandi Dorji, and the Assistant Minister of Financial Affairs of PRC, Wu Jiangho, signed the Three Step Roadmap for Expediting Bhutan-China Boundary Relations. The precise details of the roadmap have not yet been made public, however, the Chinese state media officials depicted it as an answer to India's interference. 
Bhutan Maintaining Ties with India
Bhutan-India relations are shaped by their Treaty of Friendship and Cooperation of 1949. Bhutan is the only country in South Asia that has steadily respected India's security concerns and has resisted joining projects linking China's Belt and Road Initiative in the region. In return India has also tried to put up with Bhutan's interests in order to withstand their economic integration and pursuit of common security goals. Since 1980's India has been investing in Bhutan's hydropower sector, it gives India access to clean electricity while also bringing in money from exports for Bhutan and boosting the two countries' economic ties. The two nations have successfully completed a number of agreements for electricity project with Chukha Hydropower Project being a landmark development. However, India's grants and loans have been criticized by Bhutan. India's inability to fulfil its promises and its tactic of using its own labour, capital and technology in Bhutanese projects have led the people of Bhutan to think that India is retrieving what it invested in Bhutan. 
The growing Bhutan-China ties have been a matter of concern for India.  Bhutan PM calling China an equal party in border issues and then signing the Three Step Roadmap has prompted India to think that Bhutan's bias is tilting towards China. On April 3 Bhutan's King Jigme Khesar Namgyel Wangchuk came to India for a 3-day visit. Post which Indian Foreign Secretary Vinay Kwatra, said, "India and Bhutan share an exemplary relationship which is characterized by trust, goodwill and mutual understanding". Apart from cooperation India and Bhutan also concluded many deals favouring Bhutan. The long-overdue request from Bhutan to raise the electricity rates for the Chhukha hydroelectric project has been approved by the Indian government. Bhutan has been granted a third additional standby credit line, and India has also talked about providing financial support. India is also looking at the idea of quickly moving forward with the proposed Kokrajhar-Gelephu rail link project and establishing the first Integrated Check Post at Jaigaon near the India-Bhutan border. Even though the briefings of the conversations did not mention border talks, but looking at the timing of the King's arrival, border talks seem likely. The question still remains, will Bhutan give India the same leverage in its border talks with China and will India continue to do so?
[Photo (cropped) by Aboodi Vesakaran / Unsplash]
The views and opinions expressed in this article are those of the author.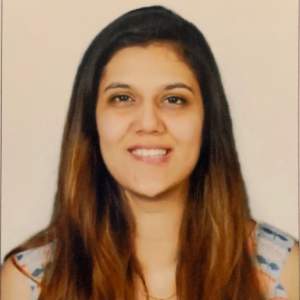 The author is a final year Master's student in International Relations at the Amity Institute of International Studies, Amity University, India.