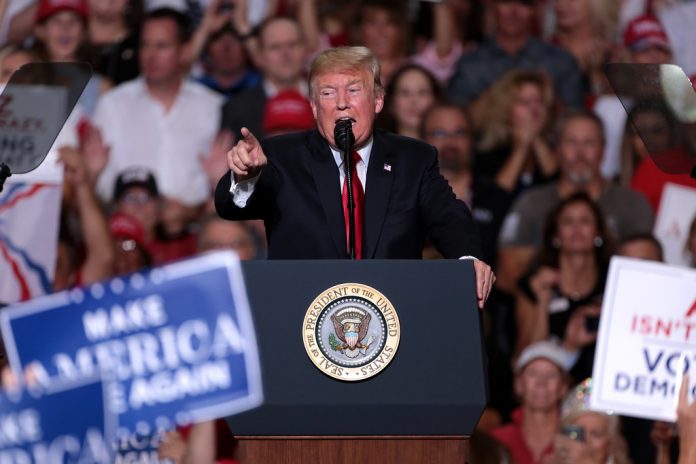 For the first time in US history, an incumbent President is refusing to concede after clearly and indisputably losing a presidential election. An estimated 71 million Americans voted for Trump, and 76 million voted for President-elect Joe Biden, 5 million more. Trump is on pace to earn far fewer electoral votes than Biden, probably 232 to Biden's 306.
Even before the election, Trump made his strategy clear. He repeatedly said he thought that the election would be decided by the Supreme Court, and he used this point as a justification for rushing through the confirmation of Justice Amy Coney Barrett to the US Supreme Court. Now, his campaign is launching a series of lawsuits — which many serious legal analysts dismissed as frivolous and baseless — hoping that something will stick and enable him to remain President. Though Trump has often said he wants the Supreme Court of USA to decide the election, it's not really up to the judiciary. It's Congress that accepts the slates of electors put forward by the states and ratifies the decision.
A sample of the allegations of election fraud, the alleged voter irregularities in the state of Pennsylvania that the Justice Department is looking into are related to a report from a whistleblower who has claimed that illegal back-dated postmarks may have been added to some late mail-in ballots. Democrats voted more by mail than Republicans did in much of the country, after Trump repeatedly and without evidence called voting by mail unreliable.
"By all appearances, yes it looks like Trump is trying to reverse the outcome of elections that by all accounts had equal monitoring of ballot counting by Republicans and Democrats, and in states where the Chief Election Officer is a Republican (GA, NV)," Wendy Schiller, chair of Brown University's political science department, told The Boston Globe. "As unrealistic as these efforts are, they are a direct attack on the fundamental system of elections."
In a series of posts, Trump's niece Mary L Trump claimed that not "acknowledging the legitimacy of the Biden/Harris administration is damaging the country". She added, "Conceding to Joe Biden isn't necessary; acknowledging the legitimacy of the Biden/Harris administration isn't necessary; ensuring a smooth transition of power isn't necessary. But the damage done to our country by NOT doing those things is incalculable. It can never be forgotten… Between 2000 and 2014 over one billion (1,000,000,000) votes were cast in American elections. The number of documented cases of voter fraud? 32. And yet 70% of Republicans do not believe the 2020 election was free and fair. We have a lot of work to do."
That Trump fired his defence secretary Mark Esper days after his defeat in the elections, and appointed his staunch loyalists to top posts at the Pentagon, have magnified the concerns about a smooth presidential transition. James Anderson, who had been acting undersecretary for policy, resigned on Tuesday morning and he was quickly replaced by Anthony Tata, a retired Army one-star general. Ezra Cohen-Watnick, the Jewish government staffer who made headlines in 2017 for leaking intelligence to officials to back up President Donald Trump's unsubstantiated claim that former President Barack Obama had him wiretapped, has been promoted to a top Defense Department post in the aftermath of Trump's firing of Defense Secretary Mark Esper. Cohen-Watnick will take over as acting Undersecretary of defense for intelligence and security, according to reports published on Tuesday. The former official in the said role, Joseph Kernan, resigned along with multiple other top defence department staffers after Trump fired Esper on Monday. Indian-origin Kash Patel was appointed as Chief of Staff of new defence chief Christopher Miller. Patel and Cohen-Watnick are both considered staunchly loyal to Trump and previously worked at the National Security Council. Esper was replaced by Chris Miller, previously the director of the National Counterterrorism Center. These abrupt changes have sent reverberations through the Pentagon as nervous civilian and military personnel waited for the next shoe to drop.
The filling of the Pentagon with Trump loyalists — combined with the president's ongoing refusal to accept his electoral defeat and Secretary of State Mike Pompeo's Tuesday comment that "there will be a smooth transition to a second Trump administration" — has heightened concerns about the possibility of a coup and left experts and lawmakers of USA warning that the country is in the midst of an extremely dangerous moment.
"It is hard to overstate just how dangerous high-level turnover at the Department of Defense is during a period of presidential transition," wrote Rep. Adam Smith (D-Wash.), the Chairman of the House Armed Services Committee, on Tuesday. The development, he said, "should alarm all Americans. He further stated "If this is the beginning of a trend – the president either firing or forcing out national security professionals in order to replace them with people perceived as more loyal to him – then the next 70 days will be precarious at best and downright dangerous at worst."
However, The Guardian newspaper reported that defense experts believe "there was little the new Trump appointees could do to use their positions to the president's advantage" given that high-ranking military leaders, including General Mark Milley, chairman of the Joint Chiefs of Staff, have vowed to keep the armed forces out of the political process.
President-elect Biden said it was an "embarrassment" that Trump has not conceded the election. Joe Biden said on Tuesday that nothing would stop the transfer of power in the US government, even as President Trump claims without evidence that the election was marred by fraud.
Some senior Republican aides in Congress said that President Trump must produce significant evidence of election fraud soon or exit the stage. Whatever might be the further developments, an unthinkable crisis is happening in the world's oldest democracy.
The views and opinions expressed in this article are those of the author.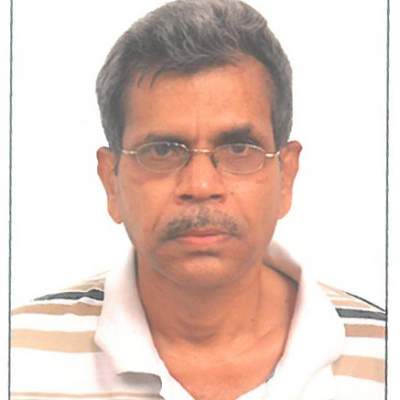 The author is an alumnus of IIM, Ahmedabad and a retired senior corporate professional.