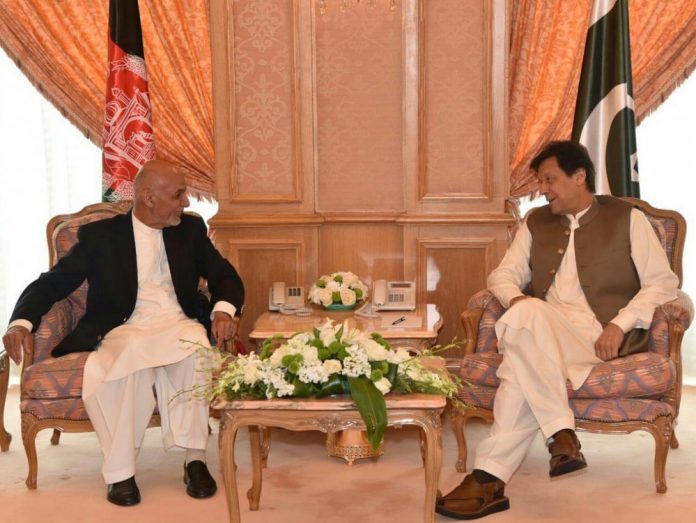 In this fifth analysis among a seven-part study on Afghanistan, Adnan Qaiser, with a distinguished career in the armed forces and international diplomacy, discusses the geopolitics, interdependence and preoccupation of neighbouring Pakistan in Afghanistan's affairs that have resulted into a historic animosity between the two "brotherly Muslim" countries. [Read previous parts here]
Enemies are dangerous; but friendly-enemies are doubly dangerous as we remain oblivious to their next move. Despite remaining vital to each other's security and sustenance, both Afghanistan and Pakistan had been an anathema as well. Sometimes called as "Pakistan's fifth province" former head of Pakistan's Inter-Services Intelligence (ISI), Lt. Gen. (Ret'd) Hamid Gul often proclaimed, "It takes an Afghanistan to make an ISI."
Pakistan has turned out to be the biggest beneficiary of the U.S.-Taliban peace deal. Having greatly suffered at the hands of a "frenemy" (friendly-enemy) in Kabul, it is now Pakistan's call to see how it befits Islamabad's strategic Afghan interests. In their Pakistan animosity, successive Afghan regimes have not only harboured Baloch insurgents and their leaders, but also provided sanctuaries and safe-havens to Pakistan's bête noire, the Tehrik-e-Taliban Pakistan (TTP). TTP not only carried-out terrorist activities in Pakistan but also became India's proxy to cause unrest and subversion in Pakistan.
Despite the two Afghan presidents, Hamid Karzai and Ashraf Ghani, having remained dependent upon the goodwill of Islamabad for their rule; both kept publicly attacking Pakistan for protecting the Taliban. Since a pro-Indian, non-Pashtun at 'Arg' (Afghan presidential palace) did not suit Islamabad's strategic interests; both presidents exploited their Pashtun credentials fully with Pakistan.
A Baggage of History – Frenemies
Owing to its concerned outlook and a friendly disposition towards Afghanistan, Pakistan has played a key role in its neighbours security and wellbeing. However, the baggage of historic "great game" between the British India and the Russian Empire does not allow the two Muslim countries to become normal friends. Pakistan has often been blamed for following an "ambiguous" and "duplicitous" policy on Afghanistan. However, the accusation forgets the fact that it had been Afghanistan only, which had voted against the creation of Pakistan in August 1947. Moreover, successive Afghan governments and their intelligence agencies have sheltered anti-Pakistan terror-groups on the Afghan soil.
Furthermore, celebrating a Pashtunistan Day every year on Aug. 31, almost all Afghan governments continue to reject the Durand Line between the two countries. Claiming Pakistan's Pashtun areas in the provinces of Khyber Pakhtunkhwa and Balochistan, the Afghan regimes have been illegally paying stipends – called Maliki or Lungi allowance, a tradition instituted by the British – to the Maliks (tribal elders) in Pakistan's erstwhile seven tribal agencies (now integrated in mainstream country).
In his book The Most Dangerous Place: Pakistan's Lawless Frontier, eminent journalist, Imtiaz Gul records: "Soon after the defeat of the Taliban and the retreat of Al Qaeda to Pakistani tribal areas in December 2001, the Waziristan region was flush with money. This newfound affluence was very obvious. The new Afghan government led by President Hamid Karzai resumed the payment of stipends to ethnic tribal elders. 
Thus, an out of the blue emerged Pashtun Tahaffuz Movement (PTM) – ostensibly defending the Pashtun rights in Pakistan's tribal areas but essentially berating and foul-mouthing Pakistan Army – found its patronage in President Ghani. Especially invited to attend Ghani's oath-taking ceremony in March 2020, to Islamabad's chagrin, such devious backing to Pakistan-bashers by the highest political leadership of Afghanistan demonstrates massive undercurrents of animosity and hatred between the establishments of the two countries. 
Pakistan has further been blamed for seeking a so-called "strategic depth" in Afghanistan. In view of India's historic enmity with Pakistan, Indian forces have always tried to cut Pakistan into two halves at Rahim Yar Khan on the Grand Trunk Road during the two wars in 1965 and 1971. Thus, the idea of strategic depth originated after the Soviet defeat in Afghanistan in 1989 to "absorb" an Indian offensive owing to Pakistan's narrow geographical depth. The concept dates back to the 1960s, when during the 1965 Indo-Pakistan war, the Shah of Iran, Mohammad Reza Pahlavi allowed Pakistani fighter jets to use Iranian bases at Zahedan and Mehrabad for refuelling purposes and kept as strategic reserves. Islamabad has thus endeavoured to maintain friendly relations with Kabul to keep its western border peaceful with an option to preserve some of Pakistan's "strategic reserves" for counteroffensive purposes. However, with the induction of nuclear deterrence and strategic stability in South Asia in May 1998, the idea of strategic depth became redundant and obsolete.
British journalist Sandy Gall notes, "The policy of [seeking] 'strategic depth' [in Afghanistan] is the key to understanding Pakistan's Weltanschauung … [P]ersuading India to compromise on Kashmir … [could make] Pakistan to abandon its out-and-out support for the Taliban" (India's role against Pakistan is discussed in Part-VI).
Sardar Daoud's hostility towards Pakistan which became fiercer after his bloodless coup on July 17, 1973, removing his cousin Mohammad Zahir Shah from the Afghan monarchy with the Soviet backing, compelled Pakistan to support Afghan mujahedeen since 1975. Later, Pakistan's role as a frontline state during the Afghan jihad against Soviet Union granted Pakistan a major stakeholder status in Afghan affairs. Pakistan has not only housed millions of Afghan refugees – from over three million during 1980s to 1.6 million now – but also hosts thousands of Afghans for their trade, work and medical related visits on daily basis. A peaceful Afghanistan has, therefore, remained Pakistan's necessity as well as priority. 
That's why despite brokering Peshawar Accord (on April 26, 1992) and Islamabad Accord (March 7, 1993) for power-sharing among seven warring Mujahedeen groups, the Afghan Civil War constrained Islamabad to extend its support to the Taliban. Having nurtured the Taliban since 1994 and being one of the three countries which had recognized the Taliban government from 1996 to 2001, Pakistan quite naturally protected the Haqqanis as well as the Quetta Shura.
Pakistan's fault, however, lied in its support to the Islamist Pashtun groups while ignoring and alienating the nationalist parties belonging to other ethnicities like Tajiks, Hazaras and Uzbeks, considering them to be more inclined towards India. In his history's chronicle, What We Won: America's Secret War in Afghanistan 1979-89 Bruce Riedel records that among the four Islamist and three traditionalist mujahedeen groups, "Pakistan preferred the Pashtun parties and the more radical Islamist warlords like Hekmatyar." 
The seven groups included: 1) Hezb-i-Islami of Gulbadin Hekmatyar; 2) Jamiat-e-Islami headed by Burhanuddin Rabbani; 3) Ittihad-i-Islam Bara-i-Azadi Afghanistan led by Abdul Rasul Sayyaf; 4) Hezb-i-Islami (Younis Khalis Group) of Maulana Younis Khalis; 5) Mahaz-i-Milli-i-Islami headed by Sayyid Ahmad Gailani; 6) Jabha-i-Nijat-i-Milli of Sebghatullah Mujadidi; and 7) Harkat-i-Inqilab-i-Islami led by Maulvi Nabi Muhammadi.
Pakistan (belatedly) changed its Pashtun-centric outlook and instead of seeking a "friendly government" in Kabul started striving for an inclusive and stable political dispensation in Kabul since 2012. However, Islamabad's India-fixation does not end, owing to India's attempt to encircle Pakistan through its strategic relations with Iran and Afghanistan.
Pakistan's Taliban Weltanschauung
ISI has always been credited or blamed for the little resistance that the Taliban fighters faced – when during the Afghan Civil War they first established their control over Kandahar in 1994, followed by capturing Ghazi and Herat in 1995; and ultimately seizing Kabul by 1996. 
In The Way of the Knife: The CIA, a Secret Army, and a War at the Ends of the Earth, Mark Mazzetti  recounted that Pakistan's ISI chief in 2001, Lt. Gen. Mahmud Ahmed, "implored American ambassador Wendy Chamberlin not to start a war out of revenge … If the Taliban are eliminated, Afghanistan will revert to warlordism."
Such a stance has always informed Pakistan's policy towards Afghanistan in general, and to the Taliban in particular. The U.S.-Taliban peace deal of February 2020 has validated Pakistan's persistent standpoint about the non-viability of a military success in Afghanistan. Pakistan's patience and perseverance in pushing for a political solution – and reflected in author's nearly two dozen Afghan analyses – has thus finally paid-off.
Thus, when CNN's Fareed Zakaria called the Pakistan Army the "godfather" of the Taliban in 2015 and saw the Western counterinsurgency efforts going in vain because "the rebels have a nuclear-armed sponsor," he forgot the adage: One man's terrorist is another person's freedom fighter. 
Critics of Pakistan's Afghan policy, blaming the country for allegedly providing sanctuaries and safe-havens to the Taliban have often missed a few fundamentals of Pakistan-Afghan relationship:
1) Despite its harsh and loathsome practices, the Taliban has remained an integral part of Afghan ethos and its social fabric. The Afghan populace moored to Islamic tenets and nationalistic pride had found its antidote in the stability brought by its patriotic sons of soil
2) Belonging to the country's 60 percent Pashtun population, the Taliban enjoyed widespread grassroots support in the rural areas 
3) Although not meeting the international human and fundamental rights standards, Taliban's enforcement of sharia law provided the poor people quick, easy and inexpensive justice – as against successive corrupt, inefficient and avaricious Afghan governments 
4) Both countries have remained bound in historical and robust linkages of ethnic bonding, cultural commonality, religious correlation, economic interdependence and geographical connectivity 
5) Rightly or wrongly, persecuted nationalist groups always receive outside support during ethnic conflicts: (a) India, for instance, supported the Mukhti Bahnis in Bangladesh (1971) and (b) Liberation Tigers of Tamil Eelam in Sri Lanka (1987 to 1990); (c) the international community supported the Malayo-Polynesans in East Timor (1975 to 2002) as well as (d) the Bosniaks in Bosnia Herzegovina (1992 to 1995); (e) while the Christian community in South Sudan (2005 to 2011) received United Nations backing.
6) Finally, national interests of countries are blind and brutal. When Pakistan alleges its archrival India using the Afghan soil as a launch-pad for terror and subversive activities in the country, Islamabad reserves the right to not only strive for a friendly government in Kabul but also not lose any sleep at what that regime does to its people internally.
As a benevolent neighbour, Pakistan has long provided shelter to the Afghan refugees. The country has also granted a transit trade facility to Afghanistan besides facilitating work and medical related visits of Afghans on daily basis. However, it has always been viewed with suspicion and antagonism. 
It is in Pakistan's strategic interest to have peace at its western border and a strong government that doesn't allow terror-groups like TTP to find sanctuaries on Afghan soil and create unrest across the Durand Line. However, the historic misgivings among the Tajik, Uzbek and Hazara communities in Afghanistan, especially their strong linkages with Pakistan's archrival India, does not – and would not – allow Islamabad to grant stability to Afghanistan in the foreseeable future.
Despite Pakistan changing its outlook towards the smaller Tajik, Uzbek and Hazara communities, the non-Pashtun ethnicities did not respond positively to Islamabad's overtures for a reset in relations. Meanwhile, India's investment in Afghan infrastructure to the tune of nearly $3 billion in the past two decades, its close affinity with former Northern Alliance communities and Indian intelligence's intimate relations with the National Directorate of Security (NDS) keep adding to Islamabad's trepidation. 
Notwithstanding Pakistani officials' discomfort at the suggestion, Woodrow Wilson International Center's Michael Kugelman rightly viewed, "As a nation, Pakistan is better off with its Afghan neighbor at peace. But Islamabad would derive strategic benefits from an Afghanistan that remains at war, because its Taliban partner only gets stronger and India's ability to operate there is diminished."
Since territories don't grow feet and walk away; unless a malign Kabul changes its attitude to become benign towards Islamabad, the "fifth province of Pakistan" will remain insecure, unruly and chaotic.
The views and opinions expressed in this article are those of the author.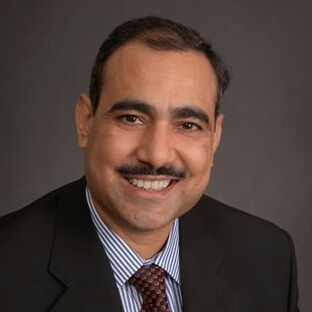 The authoris a political and defence analyst with a distinguished career in the armed forces, international diplomacy and geopolitical research. He can be reached at a.qaiser1@yahoo.com.