The Indian Prime Minister Narendra Modi paid an official visit to Russia in September 2019. The 20th India–Russia Annual Summit was held in Vladivostok. Indian Prime Minister was also the Chief Guest of the Fifth Eastern Economic Forum (EEF). Both the leaders appreciated the progressive development of the Special and Privileged Strategic Partnership between India and Russia. The India-Russia ties despite turbulent realities of the contemporary world have successfully coped with it. The Indian Prime Minister Narendra Modi and Russian President Vladimir Putin prioritized strong, multifaceted trade and economic cooperation as the foundation for further expanding the range of India-Russia relations.
The Eastern Economic Forum was established by President Vladimir Putin in 2015. It is held every year in Vladivostok. It serves as a forum to discuss key issues ranging from global economy, challenges at the global level of significant interest to Russia, global and regional integration including industries and manufacturing sectors. The far eastern city of Vladivostok hold a special place in Indian heart, during the 'Liberation of Bangladesh in 1971' when India was threatened with aggressive postures by navies of Britain and the US, the then Soviet Union's nuclear armed submarines from its Pacific Fleet (located in Vladivostok) came India's help. This economic symbolism of India extending USD one billion line of credit for the development of Russia's Far East is India's gesture of reprocating the gesture. 
Articulation of Priorities:
Russia's geography can be divided into two parts; one is Eurasian Part of Russia and the other Asian part of Russia. The far east of Russia lies in the Asian part which is underdeveloped compared to its Eurasian part. Russian President Vladimir Putin under his 'Pivot to Asia' is opening up the region to foreign investment. It gathered significant momentum post the Russian annexation of Crimea in 2014 which spoiled Russia's relations with the West, especially the US. Russia is concerned about the Chinese intentions in the far east. Russia fears the 'Demographic Invasion' from illegal influx of Chinese migrants in its far east. Such apprehension has triggered Russian Far East (RFA) to be a region of Russia's International Cooperation for investments with other countries like Vietnam, Indonesia, Japan, South Korea etc. . It is here Vladivostok has become an anchor in deepening the Indo–Russian cooperation which is driven more by pragmatic geopolitical and strategic considerations than 'Geo-Economical' reasons. New Delhi has responded back Moscow's 'Pivot to Asia Strategy' by extending its 'Act East Policy' to 'Act Far East policy'.
The proposed maritime route connecting Chennai (city in southern part of India) with Vladivostok will help in transportation of maritime cargo by halving the time (24 days as compared to 40 days via Suez Route) as well as distance taken to reach Russia. It resolves India's 'Suez Dilemma' by providing an alternate route which India can utilize to maximize its trade with Europe. Going beyond economic interests, India and Russia have factored in strategic and geopolitical equations. India's USD one billion line of credit stamps India's presence in the RFE which is in the vicinity of China's immediate neighborhood. India's increased presence in the deeply contested South China Sea is a driver for India's vision of a 'Open, free and inclusive Indo – Pacific' including freedom of navigation in maritime and air space. The Chennai–Vladivostok maritime route will  depart at Vladivostok sail through the Sea of Japan in the vicinity of Korean Peninsula, Taiwan, the Philippines in the South China Sea, then sailing past Singapore and the Malacca Strait which protrudes to emerge into the Bay of Bengal, finally cutting across the Andaman and Nicobar Islands ( belonging to India) to arrive at Chennai. This passage can add value to the prosperity of South China Sea by increased trade and communication among the littoral countries bringing peace as a result to the tensed region. The point to be noted is countries in these regions like Japan, Philippines, and Taiwan have disputes with China regarding Chinese claims on the islands in the South China Sea. These countries are contesting China's legality over these islands and China's 'Nine Dash Line' map which goes against international norms under United Nations Convention on the Law of the Sea (UNCLOS). 
Upon implementation the proposed sea route will stamp India's maritime footprint by connecting India to North Eastern Asia (NEA) and Western Pacific Ocean Region (WPOR). This in future could be merged with Indo–Japan proposal of Asia Africa Growth Corridor (AAGC) which China considers as a rival to its 'One Road One Belt Initiative' (OBOR). A new "Russia–India–Japan (RIJ)" and be a potential gamechanger to counter China's hegemony in the region. With both India and Japan cooperating with Russia can shrink Russia's dependence on China. Concurrently, India must open new avenues for strategic cooperation like the proposed trilateral in hydrocarbon sector between India–Vietnam–Russia (IVR Formula), this can be enhanced to include other areas of cooperation.
India and Russia reaffirmed their commitment to building an equal and indivisible security architecture in Asia and the Pacific region, as stakeholders in the region they agreed to intensify consultations on complementarities between integration and development initiatives in greater Eurasian space and in the regions of Indian and Pacific Oceans.
Geo-Economic and Strategic Considerations:
This strategic impetus to the cooperation between India and Russian Far East through the proposed route between Chennai and Vladivostok could open new vistas for connectivity between the two major ports. A vibrant sea route will also help in the up scaling of trade relations between the two nations. The two leaders have reaffirmed to take the bilateral trade from the current USD 11 billion to USD 30 billion by 2025.
The 'Act Far East' Policy of India will open up investment opportunities for India in Russia, boost maritime trade with not limited to Russia but also other European countries via the Artic Sea Route. India's 'Energy Security Architecture' is strengthened by reducing its dependency on 'West Asian Countries' for meeting its energy needs like crude oil. The RFE is a region rich in energy, gas and minerals. It gives an 'Extended Reach' to the Arctic Region which is melting, accelerated by 'Global Warming and Climate Change' which can open up passage for maritime connectivity round the year. Arctic Region is a region bestowed with abundant 'Energy Wealth' yet to be tapped. India is in much needed diversification to fulfill its energy needs to propel its economic growth. India's energy bill is stretched due to the 'Asian Premium', an extra amount levied by West Asian countries through the Organization of Petroleum Exporting countries in selling oil to Asian countries like India and China. India has been vocal in registering its dissent to abolish this 'Asian Premium'. 
India is poised to move 'Beyond Defense' approach with Russia. This started with India's hydrocarbon engagement through investments in Russia's energy sector. In 2001, ONGC Videsh acquired a 20 per cent stake in Sakhalin-1 oil and gas field in Far East Russia. It further bought Imperial Energy a few years later and has recently invested in Vankorneft and TasYuryah along with Indian Oil Corporation (IOC), and Bharat Petroleum Resources Ltd. (BPRL). In 2018 Russian firm Rosneft has bought a majority stake in Essar Oil for USD 12.9 billion. With India embarking plans to move towards gas based economy gas utility GAIL has contracted 2.5 million tons per annum of LNG from Russia's Gazprom for 20 years. This 'Energy Bond' between India and Russia will help in mitigating India's inflation which is predominantly based on energy prices; maintain price stability and energy security.  This has become a key pillar in Indo–Russian ties. The labor scarce and resource rich RFE needs investments, trade, technology and connectivity. India can fill this void with its abundant labor surplus. The man power deficit in professional sectors can be supplemented by doctors, engineers and teachers from India who can build capacity in developing the RFE. This Indian presence can balance Russia's concerns regarding Chinese migration into this region. Abundant resources available in RFE like minerals, natural resources like timber, rare earths, and diamonds can occupy a greater space in the Indian commodity basket in trade spheres. New Delhi and Moscow have agreed to collaborate on 'State to Provincial Ties' via 'Para Diplomacy', where Indian States cultivate ties with Russia's provinces/prominent cities in enhancing understanding, cooperation in various areas including people to people connectivity (P2P). This is an opportunity for Small and Medium Enterprises (SMEs) to develop their trading potential. This is a 'Strategic Accommodation' of interests where Russia is positioned to meet Indian requirements and vice-versa.
Engagements and Future Prospects:
Indo – Russian ties are a time tested one, both share "Special and Privileged Strategic Partnership". The summit level meeting between Modi and Russian President Vladimir Putin saw the two nations signing 25 pacts in areas ranging from connectivity, oil and gas, deep-sea exploration, space, and energy. Russia is helping in training Indian astronauts for India's manned space mission "Gaganyaan" Project. Both the nations call for the reform of the UN Security Council. Russia extended its support for India's candidacy for permanent membership of the UNSC. Russia has been sympathetic to Indian cause of being a 'victim of terror' due to 'Policy of State Sponsored Terrorism' from neighboring Pakistan and has condemned terrorism in all its forms and manifestations and called on the international community to set up a united front to fight against this evil. Russia expressed its support for India's membership in the Nuclear Suppliers Group (NSG). India is active and keen to play a significant role in the Arctic Council. India stands on an inclusive peace and Afghan-led and Afghan-owned reconciliation in Afghanistan where Russia is a key player holding the 'Moscow Format' for arriving at a political solution to Afghanistan. 
This deepening Indo–Russia relations have paved the way for broadening Indo–Russian Ties. Bilateral ties of the two countries hold a lot of promise, it just has to be in newer areas. "There are a lot of possibilities. Till now, the full potential has not been realized. The speed has been low," said Prime Minister Narendra Modi in Vladivostok. While both have reaffirmed their traditional partnership, India has demonstrated its willingness to work in a 'Multi Polar World' with multiple alignments. With the shift in economic prosperity from 'Atlantic to Asia', the Indian Ocean Region (IOR) has become a region of interest to multiple countries giving rise to theatre of tension and potential conflict. In Moscow recently, Indian Foreign Minister S Jaishankar told the influential think tank Valdai Discussion Club, "India is a strong power in the Indian Ocean with a serious interest in the Pacific Ocean, Russia is a strong Pacific power with an interest in the Indian Ocean. Thus, both India and Russia has to harmonize their priorities where ideas can be translated into cooperation. Utilization of the available opportunities is the best way ahead.
Image credit: kremlin.ru [CC BY 4.0], via Wikimedia Commons
The views and opinions expressed in this article are those of the author and do not necessarily reflect the official policy or position of The Geopolitics.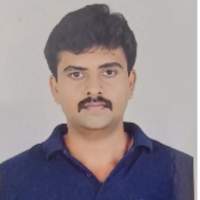 The author is a Ph.D. scholar and a Senior Research Officer at the Chennai Centre for China Studies, a think tank researching on China offering peninsular perspective. His areas of interests include Russia–China Relations, China's Foreign Policy, Security and Strategic Studies.